Any business needs an effective marketing strategy; people will not come to you because you have built something – you need to let them know, and convince them to come.
There are two broad approaches to marketing: product based, and customer based. Product based marketing can be further split in two – general product based and specific product based marketing.
General Product Based Marketing
General product based marketing is the approach followed by retailers and companies with an extensive product range and diverse customer segments. Think of supermarket chains that have over 100 categories of products. They just need to get the word out that they are here for business, and make the public aware of the type of products they deal in; for such businesses, volumes count. It is almost impossible, and certainly not feasible, to tailor the marketing according to the customer for such businesses. Their advertising is more likely to talk about how you can find everything you need in one place, and about their customer service.
Specific Product Based Marketing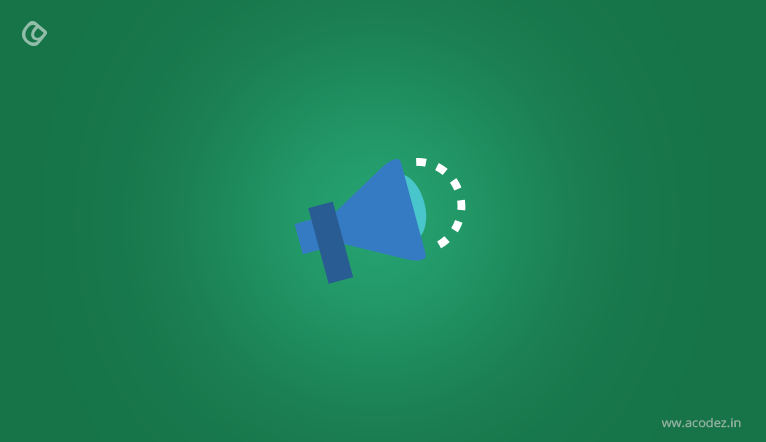 Think gadgets, the advertising is all about highlighting the features of the product. Take the iPhone, for instance; you're told how much it can do, how fast it is, how it is better than other Smartphones in the market, and so on. A demand is created for the product, and it satisfies a certain snob value, rather than solving a problem, or pain point of the consumer.
In both the above approaches, the focus is all on the products, and not the customer at all. But this approach is not suitable for every business, and won't work every time. For certain businesses, and to achieve certain goals – customer retention, for example – you need to follow customer based marketing strategy. These too, can be divided into two:
Generic Customer Based Marketing
This approach involves forging a bond between the brand and the customer. The strategy includes preferential treatment for certain customers; examples are special lounges and easy check-ins for airline customers, privilege card and its associated benefits like special discounts, and sales previews offered by retailers. Here the customer gets special attention, but it is still not highly personalized. Any frequent flyer can get the airline privileges; any frequent shopper who signs up for the membership card can get the store discounts.
Specific Customer Based Marketing
In this approach, it is the customer who is the sole focus of the marketing; it is highly tailored to the buyer persona, and even the product is usually customized to the customer's need. This approach is followed by businesses that offer a range of services, but which can be personalized according to the individual needs of the customer; a good example is a digital marketing agency. They offer several services like SEO, ad campaigns, blogging, video making and so on, but every time, the specifics depend completely on the customer requirement, and the focus in entirely on the customer. Another type of business is where the products are expensive, higher end products that appeal to a small segment, or that serve a very specific purpose that is only required by a small number of people. An example can be – expensive helmets which are worn only by people who ride higher end sports bikes, affordable only to professional earning very high incomes.
Formulating an Effective Customer Based Marketing Strategy
Today's customer is savvy, and they want to be wined and dined; they demand attention, and they demand the best. Customers like to feel important – and so even large retailers have started following a kind of mixed strategy where they make the customer feel that they are the focus. For example, a supermarket chain may very well advertise their store as a solution for a pain point of the customer: The customer doesn't have to go to a dozen different shops to buy all their monthly groceries, because they stock EVERYTHING. You get the picture.
To formulate an effective strategy, you need to do a lot of planning before hand:
Understand your Customers
You can do this by checking their past behavior with regard to purchases, payment history and so on. You need to get a fair idea of what kind of products they like, what their problems are, their preferred social platforms, browsing devices (desktop or mobile) and so on. The more details you have about their purchasing and browsing behavior, the more it will help you create an ideal buyer persona. The closer your persona is to the actual buyer, the better will you be able to serve your customers.
Identify their pain points
Customer based marketing is chiefly about presenting your products and services as tools of resolving your customer's problems. Therefore, it is crucial that you understand what their pain points are, and to identify which of your products and services will be able to solve them, and how. In short, think from their view point.
Categorize your customers
Any business always looks to acquire new customers; after all, expanding the client base is a basic need. This is done through many different ways like print and TV ads, and digital marketing methods like social media ads and posts, email newsletters and so on. When people visit your website or contact you with queries about your products, you gain leads – potential customers. Not all potential customers are worth nurturing. In any business, there are bound to be a lot of 'window shoppers'; these are people who either don't have an immediate need, or are way too finicky to make a decision in reasonable time. They may hum and haw and take days and days to make up their minds. Trust me, they are simply not worth pursuing. You will know them when you interact with them. Then there are those who like your brand and buy from you often; you can invest in them to strengthen the bond and turn them into your best customers. The best customers are those who only buy from you – they believe in your brand and your products, and remain your customers almost lifelong. Here there is a danger of taking them for granted – and it is vital that you do not fall into that trap. You need to ensure that you retain these customers.
Reward loyalty
From your database, you will be able to identify your best customers; the loyal and returning customers; come up with strategies to make them feel extra special.  Reward your loyal customers with special offers and the like. They are not just revenue earners in themselves, they will also serve as your brand ambassadors by telling others about your products and services – and nothing works better than word of mouth publicity.
Do not hard sell
Yes, this is what marketers have been doing from time immemorial, but the time has come now to change that. Don't nag your audience and force them to buy. Today's customer wants to make the decisions; they don't want to be forced into one. What they want is information, so that they can make an intelligent decision. You need to empower your customers to make the right decisions themselves.
Provide value 
Focus on providing value to your customers; provide the relevant information. Rather than talking about your products and services, talk about how the benefits those products and services can provide to the buyer. These could be – saving time, saving money, increasing website traffic (if your business is a digital marketing agency, for example), offers the best protection (in the previous example of the expensive helmet), and so on. Your customers want to know what the direct benefits of your products or services will be – they are interested in the results.
Engage one to one
Engaging with your customers on a one to one basis is one of the basic aspects of customer based marketing strategy. Make it easy for your customers to contact you – provide that information everywhere: your website, all your printed material, and in your emails. Today almost every business website provides a live chat option; this way, customers can get in touch with someone at your company instantly, and get solutions to their problems, or give their feedback about your products instantly. It helps to establish trust and build confidence in your brand. Engaging with your customers through several different channels is also desirable; maintaining a consistent, professional tone and conveying the same message through all these channels is crucial.
Build a Community
After you have identified your ideal customers and their pain points, be sure to build a community that includes them, your brand and your team. Post interesting videos, blogs and short texts like quick bites of information in a sentence or two;  when you post stuff people like, they will like, share or comment on those posts, and help you reach a wider audience – their friends and family who were not aware of you earlier, or at least were not engaging with you. Allow customers to post reviews or feedback of your products and services, and respond to them in a timely and professional manner. Convey to your customers that you will listen to what they have to say – that they are indeed important to you. You may be surprised to know that by providing valuable information and engaging with your audience on social media and through email, you can indeed give a boost to your sales.
Delight your Customers
This means going beyond merely satisfying your customers. It means going the extra mile, above and beyond what your customers might expect from you, and delighting them. What you need is to create experiences that put smiles on the faces of your customers – entertain them, make them laugh, forge emotional bonds. Be yourself; be quirky, and you will succeed in building a loyal customer base.
Marketing in today's world is a dicey business; customers are smarter, more demanding and also have more disposable income – and the competition is brutal. Use the right methods to get your message across to your audience, and you will reap the benefits!
Acodez is a digital marketing agency in India offering all kinds of online marketing services to companies all over the world. We have already helped many of our clients across the globe, and with our highly experienced team, we provide A to Z support to help them achieve best results. We are also a web design company in India offering all kinds of web design and development services.
Looking for a good team
for your next project?
Contact us and we'll give you a preliminary free consultation
on the web & mobile strategy that'd suit your needs best.