Social media has been connecting people and businesses like never before. Some of the social networking sites, such as Facebook, Pinterest, Instagram, etc., have been playing a great role in connecting humans across the world. While we discuss the role of social media in connecting people globally, hashtags require a special mention in the game.
Real estate is one of those markets that has found an evolving success over years over social media. Interestingly, many brokers, agents, realtors, sellers, buyers, and others have found great and excellent results through their social media usage of real estate. So this is where the topic of Hashtags for real estate come up – definitely, these act as filters – for connecting people over social media.
But on the basis of the social media platform that you are using, these Hashtags respond differently. Experts claim that it is one of the best ways that you can attract attention and engage social media audience to generate leads. So in order to make good use of these social media sites and hashtags, it is important that you have a proper understanding of how these should be used.
Depending upon the social media network that you are using, it is important to check which real estate hashtag should be used. We will take you across some of these interesting hashtags for real estate in our article:
   1.#YourTargetNeighborhood
People who wish to be an expert in their local areas or locality would find this hashtag useful as it would cover their immediate neighborhood areas. It meant pulling off an image of a beautiful home within a price – this would drive in immense traffic. But make sure that this traffic is directed to you from the right sort of people – else, it would not be helpful. It is essential that you are creative when you are trying to target your locality. In case your neighborhood as a name that locals are too familiar with, you could choose that. This would help to show clearly how you and your neighborhood are both involved in your locality.
     2. #CurbAppeal
We bet you might have come across this hashtag several times across various social media sites. It is interesting to see that sellers search Instagram, Pinterest, and even Twitter to check for ideas that curb appeal. So if you use it with your ideas and tips that are curb appeal, then there are all chances that your listing would appear at the top with pictures that display the before and after of how a seller's curb appeal improves after incorporating in your ideas.
      3. #JustListed
It would be a great idea to use this hashtag every time you plan to list out a new idea. You might be thinking that would people actually search using the hashtag 'justlisted' for their searches, well, it might not be the case – but surely it would help in speeding up things. In fact, who wouldn't want to find the latest and recent happenings in the market?
4. #"The location+ the appearance of home You're Listing"
If you have one of the most desirable homes in the area, then you can use this hashtag to grab attention – you must surely try it – definitely works.
 5.#dreamhome
This is one of the most beautiful hashtags for real estate that works when it comes to homes. People are always looking for the best or dream homes, which would be the best way to attract them to your listings. It is widely used by most realtors – though it is the best of the hashtags – we recommend you use it properly. On the basis of the situation or the home you are trying to sell, make sure you blend in this hashtag.
6. #MillionDollarListing
Thanks to some of the major business heads that have been garnering a lot of success using this hashtag – which has almost become natural to the feeling that it would display only the luxury or sophisticated homes. Though it might not possibly pull out the local hashtag, there is all possibility that it would attract all those people who are out here for the fancy of it. This means a lot of traffic. However, it might not help in generating sales, but still, there is hope that we attract more followers.
7.#OldHouseCharm
#OldHouseCharm is usually the best choice when you want to focus on the vintage side of your listings. In fact, it needs that your photography skills are sharpened well if you are to use this hashtag to display or exhibit the old features or vintage features like inlaid floors, door knobs, etc. As discussed, ensure that you have some impressive images.   
8. #Investment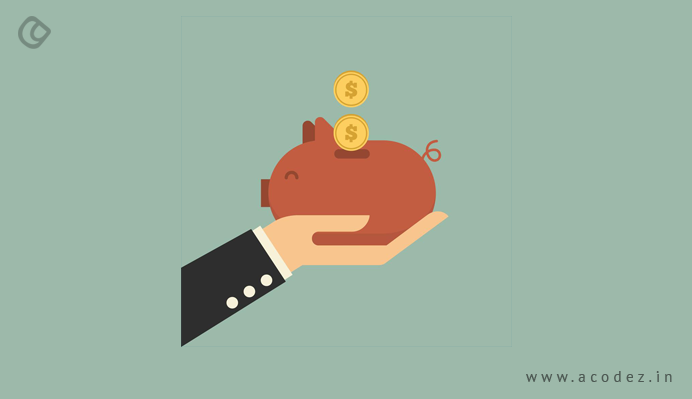 When thinking of buying a house or selling one, investment is that word we all emphasize on and how could we miss this real estate hashtag off the list? It is one of the brilliant ways that you could list out your home.
9. #HomeSweetHome
Sounds beautiful and reminding – isn't it? Like all those sweet and appealing words we talk about, the home sweet home would be one of the best hashtags that you could use if you were to attract a number of people like the 'dream home' charm work on them. This is something that would create a sense of emotional attachment to you, unlike the other hashtags.  
10. #OpenHouse
Do we need to brag about this one now? In fact, this would be the best way you can pull attention toward open houses.
11. #HouseHunting
This is the best way to get some buyer leads if you want buyers to find you. Keep tagging posts with the house hunting hashtag – which will lead people to you when they come in search of new homes.
12. #JustSold
This is one of the best hashtags that you could use to display some of the recent listings that you have sold out. Even the postcards that were sold recently labeled under 'just sold postcards' hashtags are the best choice to drag attention.
13. #CountryLife
If you have a vacation getaway or plot of a land in one of those rural areas, this could be the best option to attract audiences to the meaty life of what a country stay could do to them.
These are some of the hashtags for real estate that sellers, buyers, and realtors have used and succeeded in all these times. You could also try using them the next time.
Acodez is a web development company India offering all kinds of web-related services at affordable prices. We are also an SEO agency offering inbound marketing services at affordable prices. We have helped our clients to reach the top of their services through our services. For further inquiries, contact us today.