If you are looking how to use blurred background images in web design? You are at right place, Blurred images are a trending web design technique. Any website you see, there are lots of blurred images are showing now a days.  Actually making blurred images is a technique in which, photographs will made blurred by Photoshop or with the help of some other software. But this is not the solution to some of your photo problems.
If you are given a blurry photograph and told to make a website out of it, that's neither trendy nor impressive. That's a bad photo. But if you have a nice image that you want to use in a new way, the blurred technique is a possibility.
It only works if you have good images to start with. Blur is not a way to "fix" a poor image. There are multiple ways to think about blurring but the first step is to understand how to actually create the blur.
The Crux of Blurred images is that:
Blurred photos are trendy.
Blur IA a technique to be used with good images.
It is the part of image processing technique.
There are multiple areas where it can be used.
There are various ways of implementing the image blurring technique:
    1. Linear blur Image
horizontal or vertical averaging of a fixed number of pixels. This is the simplest image blurring technique.The advantage of this method is that it is the simplest of the three. However, it also gives the poorest blurring quality.
2. Block blur Image
averaging a small block of pixels by propagating a fixed sized window through the entire image. This method improves upon the quality of the linear blur in that averaging "lines" are no longer visible in the output image. It also helps to retain details that span small horizontal distances in the original image better. However, it still does not overcome the problem of an outer frame in the output image that remains not blurred.
3. Gaussian blur Image
convolution of the image with a two-dimensional Gaussian function.This is the best implementation of the image blurring technique, and is used in such commercial software as Adobe Photoshop.
How to make Blurred images that work?
Photoshop has various options to make images blurred. The Best blur photo editor is Photoshop. Adobe has a pretty nice tutorial to get you started in Photoshop.
Blur the whole image:
Designers are putting the techniques together to create a Full screen style, blurred images as the dominant visuals on the landing pages of websites.
It works because of;
A blurred background image can bring focus to layer on top of the image such as text. Just make sure to select an impactful typeface.
It can create new interest with an image that you use regularly, such as a standard brand photo.
It can be used with almost any type of content in almost any color scheme for universal appeal.
A second application is to make layered images:
Specific parts of an image can be blurred for impact. In this approach designers make foreground blurred with an in-focus background. Actually, it is more common to see blurred backgrounds with a sharp foreground focus.The trick here when you are creating this style of blur is that you can't tell it was "created" and it should look natural as if the photo were taken in that manner. With photo editing software, you can accomplish this using the Gaussian blur tool with small, incremental adjustments.
It works because of:
Blur creates visual contrast and can tone down the busy feeling of an image.
It changes the perspective of the image and the user's view of the visual.
It adds dimension to an image that might otherwise feel flat for an almost 3D rendering.
Dramatic blurred for abstract art:
When you need a background image for your website but can't find a pattern or color that does the trick, a photo with a dramatic blur can be the perfect fix. Consider a dramatic blur to be anything that makes the photo content indiscernible at a glance, and it could make the photo completely unrecognizable.
This is a popular option for websites that are launching or promoting a digital project with an abstract blurred photo background behind a phone showing the product.
Why it works?
Brings focus to the featured product.
Creates a custom background rather than using a pattern that might be on other websites.
Gives the designer control over color and feel when it comes to how the abstract blur works from sharpness to soft colors and shapes to the readability of the background image and connect with the brand.
Subtle blur for any image: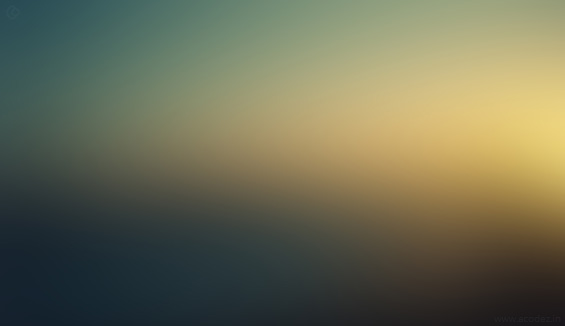 Designers can add a hint of blur to an image that needs a little foreground focus to help users look at the right parts of an image, to stylize a logo or just to create a more complex visual.
The blur forces you to look at image more closely because of the interesting shape and edging one side of the image has in comparison to the sharpness of the other side. The technique is further emphasized because the website design as a whole uses blur in other places, such as in the background of the dominant image on the landing page.
Why it works?
Small blurs can create an element of surprise.
It draws focus on specific parts of a photo, with visual focus.
It can give you the right amount of contrast to layer other elements on a section of an image, such as text, in the same way a full-screen blur can work with a hero header.
Use Blurred images for video too:
You can use the blur trend with another hot design element such as video. You can use it just like you would with any other image technique. It works in the same way (although the editing tools and process are a little different).
The blur effect is fun and fresh and works with video that is supposed to have an old school feel. The quick video loops are highly readable and attention-grabbing.
If you want to know other image mistake a user can do read this blog  8 Image Mistakes People Often Make on Their Websites
Conclusion
Use a lot of blur for high impact and an abstract feeling. Use a minimal blur to create subtle contrast and set focus. As with any design, test it out on a few users before launch and see what they think. Do they notice the blur?
There are lots of ways to use the blur technique effectively for web design projects. To make it successful is to create a blurred effect that blends into the rest of the design. And you can do that almost by thinking about the blur in extremes.
But if you are a beginner who wish to work on this, there are many ux designing companies in India alone, that can help you develop your skills and user experience. If you want us to design your website then, Get a free quote from one of the top website designing companies in India.  Call +91 95 44 66 88 44  right away!
Looking for a good team
for your next project?
Contact us and we'll give you a preliminary free consultation
on the web & mobile strategy that'd suit your needs best.