Information technology is fast-paced and every day, we wake up to a new revolution that is set to make our lives easier and simpler. The internet of things, artificial intelligence, blockchain, cloud and many others are a part of this evolving technology that is happening every day. Many of these technologies are being implemented by our favorite service providers (Google being one major example of the one that implements the most modern trends and technologies across all their systems and processes), but there are still those that need to be including these technologies in their systems.
Many a time, it happens that people are not fully aware of the benefits of these technologies for their business systems, whereas there are those businesses that do not have trained expert professionals to handle new technologies. So, they never implement these trends and stay back in time, while their peers progress at a high speed. Do you think this is one of the reasons your business is striving hard to succeed?
Here we are going to discuss blockchain, one of the latest technologies that is stealing hearts. Very soon, we will find that most of the businesses are implementing these trends and they are forever moving in the right direction. This makes it important that you realize the importance of this in your business and how it will change your customer conversion forever.
Firstly, it is important to understand what blockchain is. Blockchain, a dispersed ledger technology, lies beneath cryptocurrencies and their platforms, Bitcoins and ethereum respectively. A blockchain mainly focuses in helping an organization serve its consumer group with maximum transparency, efficiency, security, democracy, decentralization and what not. In a very short span of time, we will witness it changing various industry domains. It has been already implemented across some of the following industries that are offering high-end user experience.
Banking
Blockchain is widely being used across the banking and payments industry. Years ago when internet had taken the world by storm, we couldn't refrain ourselves but start utilizing it. The same applies to the awesomeness of blockchain. The main objective of implementing blockchain for payments is that it will provide people across the world, specifically areas where there is low or no internet connectivity, with access to financial services. In fact, this will bridge all gaps between traditional banking and people living in remote areas with no internet facilities.
Another important feature of bitcoin is that, with it, you can send money anywhere at anytime at affordable prices. A number of organizations including small-sized ones are focusing on implementing bitcoin services, such as the bitcoin-based remittance. Financial organizations, including Barclays are creating bitcoin-based technologies that will help to speed up business operations, making it fast, secure and efficient. As per a report from IBM, around 15% of banks must have started implementing blockchain by now. A number of banks are encouraging the implementation of blockchain technology across start-ups and their projects.
Cybersecurity
We have already discussed that blockchain is kind of a dispersed ledger, which means it is public. But, the data that it contains is substantiated and encrypted, implementing in the most secure and sophisticated technologies in cryptography. This is what prevents the data from being captured or hacked or even modified without the necessary credentials or permission for doing so. This implies that only the authorized persons would be dealing with this kind of a data. The applications that are built on blockchain are still fresh and there are possibilities of drudges if not handled with care. We can expect that as the technology evolves, these kinds of hacks would be fixed in future.
Supply Chain Management Systems
As we discussed earlier, blockchain technology can be used to document transactions in a decentralized manner. All transactions are maintained in such a manner that the monitoring can be done securely and transparently without any hassles. With this, we can actually get rid of all the manual errors that helps in saving time. Apart from saving time, you can monitor the expenses, effort and the waste that is emitted at any point of time. Actually, this results in specific impacts that are serious, misleading the underlying functionalities that control the real-time effect of products. With the help of blockchain, also referred to as the distributed ledger, you can assess and analyse the legitimacy or the trade status of these products, which can be done by tracking down the origin of these products. There are a number of blockchain companies, such as Fluent, Provenance, SKUChain and Blockverify, that are actually operating across this sector.
Forecasting
Another industry where blockchain is all set to bring about changes across the existing contingencies, including research, analysis, consultation and even forecasting. A number of online platforms are creating global decentralization, which helps in developing prediction markets, employed by companies, such as the Augur. With the help of these technologies, you can monitor and get a clear picture of the weather, sports, stocks or elections even without the results being declared because of the decentralization tactic.
The Internet of Things
The internet of things (IoT) bridges the network connectivity gap that exists. "ADEPT" is one of the new concepts that has emerged recently. Organizations, including IBM and Samsung are implementing this new concept from blockchain, which helps in decentralizing a network of the IoT devices. As we have already discussed, this is a distributed ledger, which is publically accessible across a number of devices. The best part of this is that there is no need for a centralized spot from where you can manage the infrastructure or communication taking place across. With the help of this blockchain technology, the IoT devices can communicate with each other either directly or indirectly. The communication helps in the modification of software, managing errors and even monitoring the usage of energy.
Insurance
Trust management is what helps in keeping the global insurance market going forward. With the help of blockchain, the trust factor can be easily managed. This will further help in verifying a number of various data types within insurance contracts, which includes an insured person's individuality. Using these so-called oracles, we can integrate the real-world data and blockchain smart contracts. This kind of a technology is in fact helpful for a variety of insurance, which relies on data that has been gathered on the basis of real-world assessment. One such a blockchain project is the Aeternity project that helps in creating tools helpful for the insurance industry.
Ride-sharing
Opting for ride sharing and availing private transport is increasing day by day. With the help of blockchain, we can create decentralized versions of apps that can be used for peer-to-peer ridesharing processes. This favors both users and car owners to make arrangements in the most secure and trusted ways without involving any third-party service providers. A few start-ups and a number of big business heads have been implementing this. These car owners have been utilizing the benefits of in-built e-wallets that helps car owners to make direct payments for highway tools, any other top-ups, such as electricity and parking payments, etc. for their cars. A few companies, such as ZF, Innogy and UBS have already been using the blockchain-based e-wallets.
Cloud storage
The data that is stored on a centralized server is intrinsically susceptible to data loss, human error or even hacking. With the help of the blockchain technology, cloud storage becomes more secure and safe. In fact, it exhibits robustness and stands up against various attacks. One such interesting example of a cloud storage network is the Storj.
Charity
We encounter some common concerns in the charity domain, which includes corruption and inefficiency. This has, in fact, prevented the money from actually reaching the right hands as expected. With the help of blockchain technology, we can track donations, which will ensure your money is safe. Some of the charity institutions based on bitcoins, such as the BitGive Foundation have been using a distributed ledger that is secure and transparent helping the donors and receivers to receive the funds on time.
Voting and elections
With the help of blockchain, voting and elections will be one of those areas where we can find a lot of support. In some of the elections, we already have had cases where some of the parties have done some kind of corruption to manipulate the election results. The electronic vote counting, identity verification, and voter registration are some of the areas where blockchain can be implemented to find out whether the votes counted are authentic. It will also ensure that none of the votes is manipulated. An absolute and publicly accessible ledger with the votes that have been registered would help in ensuring that the election is reasonable. In fact, some of the start-ups and big size businesses are employing blockchain based technology for all kinds of online government voting systems.
Government-based systems
With the help of government-based systems that have been integrated with blockchain technology, we can get rid of the systems that are impervious, slow and directly proportional to corruption. These blockchain systems will help in minimizing bureaucracy, thereby, maximize transparency, efficiency, and increase security of all these operations that are government-based. In most of the nations, government documents will soon be blockchain driven.
Public interests
Public or the consumer interest is one of the most important sectors wherein a lot of bureaucracy and even sluggishness. With the help of the blockchain technology, you can ensure that the various factors, such as verification, assessment and distribution of welfare or unemployment benefits, which is in line making each of your transactions secure. The blockchain technology has been implemented by service providers to help the government distribute benefits in public interest. With the blockchain, you can count upon a great contestant to implement basic income. Many businesses are today working toward developing a technology that is blockchain based for driving the universal basic income.
Healthcare
Health care is one of the other domains that has been always readily embracing change. The lack of a great platform that can be used to save data that can be shared is something that hospitals or the health care systems fail to offer. And, this kind of a substructure that lacks the modern sophistication have been hacked in the past and will be so, if not taken care of properly, in the future as well. With the help of the blockchain technology, hospitals will now have a provision to save data in a safe manner. The data stored includes medical records and other data that are often looked upon by patients and other medical professionals. Now you will enjoy an enhanced speed in diagnosis along with accuracy. A number of companies, including start-ups are working on implementing blockchain technologies to improvise the health care domain.
Energy Management
Energy management is one of those industries, which has been in the centralized mode since its introduction. Decentralization would effect this industry on the positive front. It is not permissible to allow the producers of energy and their users to directly deal with it among themselves as they are recommended to move through another private intermediary or public grid systems that are trustworthy. Many of the start-ups as well as businesses have been implementing Ethereum to help consumers with their purchase and sale of energy securely.
Music online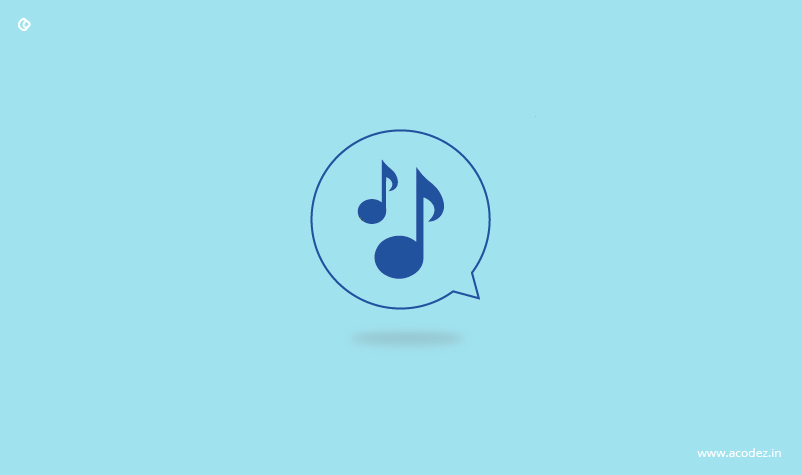 We are all fond of music and online is one of the channels that we have been preferring lately for all our music needs and passion to suffice. Now, we can find businesses or the media people bringing about a platform wherein the musicians will be paid by their fans and for this, they do not have to pay a huge sum to the platforms that are helping with the publication. By implementing smart contracts, you can get rid of the license issues and even the catalog songs that belong to specific people. Already many businesses have started implementing blockchain-based solutions for the music industry.
Retail industry
While you are shopping online, you make deals or transactions with only those businesses that are trustworthy. So, only those businesses are successful online that are capable of providing safe and secure transactions when you are shopping online. The decentralization within blockchain-based retail helps in bringing the buyers and sellers closer. There is no involvement of a middle person and service handling charges. Thanks to the presence of smart contract systems, in-built reputation management systems, and exchange security.
Real estate
The issues related to buying and purchase within the real estate sector is a major concern for most people dealing with it. These issues include fraudulent transactions, no transparency, bureaucracy and errors that are purposefully incorporated. With the help of blockchain technology, the transactions can be made faster. You can also avoid the usage of paper for record maintenance and data storage. Blockchain will help you with verifying the transactions or ownership, tracking the status, ensuring the efficiency of these documents and also transferring the related property deeds. A number of organizations within the real estate sector have been utilizing this methodology for maintaining the records.
Crowd-funding
One of the most popular fundraising techniques involving start-ups and other kinds of small budget projects include crowd-funding. With the help of some of the crowd-funding platforms, the creators have managed to create a line of trust with their supporters. But, the fees that they charge is really high. But, in the case of crowd-funding that is funded by blockchains, smart contracts and several systems that have garnered excellent reputation online have been implemented to get rid of a middleman or intermediary system. With the help of blockchains, a number of new projects have been introduced that raise the necessary funds by the release of tokens, which majorly represent value. This can be exchanged at a later time with cash, products or other services. Several blockchain start-ups have been raising many million dollars with the help of such sales through tokens. We have no idea about the future of this application but looks like it will fare well.
Publishing industry
The publishing industry is one of the most talked about industry and here you can find that the decentralization has a greater role to play. Though the digital publishing and internet have been playing an important role at making the job easy for writers, the recognition that traditional publishing enjoys is yet to be accomplished here.
What's your Industry
Regardless of whether your industry will be dealing with data or transactions or anything for that matter, we can bring about the disruption of blockchain technology across. In fact, there is a lot of scope for improvisation across the existing systems and you can further explore the possibilities that will bring about a great deal of change in the systems and apps that we are using in our daily lives both online and offline.
There are several opportunities within the blockchain technology that can be explored today, tomorrow and forever.
Acodez is one of the leading web development companies in India which aims to provide best services to its clients. Our web application development team is also one of the best in India The latest web technology is implemented to make sure that you are provided with the best web services that are future proof.