Web Design Outsourcing
Outsourcing, also known as Business Process Outsourcing, and is one of the terms that people are usually familiar with in the industry.
Now, the question is what is outsourcing and why do people choose to outsource?
Outsourcing is one of those processes wherein a company or organization seeks help or assistance from another company to perform certain tasks or manufacture products or get some services accomplished for them. These are usually those tasks that the company could perform within the organization if they have an expert in-house team dedicated to these otherwise outsourced tasks. Usually, cost cutting is one of the general reasons why a company decides to outsource their tasks.
Benefits of outsourcing:
Reduced labor costs

Reduced overhead, production, and manufacturing costs

Improved efficiency. This helps you to focus on your core areas that are highly time-consuming and require your attention.
Outsourcing is usually done to lesser-developed countries wherein the labor costs are highly affordable and exhibit the best quality in the industry. India is one amongst those countries where the costs of outsourcing are comparatively less and a number of countries reach here to get their work done with ease with no compromise over the quality and at best prices.
Why outsource to India?
1) E
xpert Manpower
India is one of those very few places in the world where people are qualified professionals and experts at the tasks that they accomplish. As far as your tasks are concerned you are searching for someone who can work on it with no compromise over the quality at lower costs. These companies in India have a long-term experience at serving companies in abroad with high-quality and affordable services to help them manage their business processes with ease.
2) Risk Management
When you are handling a new process and if your in-house staff are amateur in those areas, then, you are facing a potential risk, which can affect your business. So, the better option is to outsource! In a scenario, where you are not aware of the new technologies that are emerging to deal with your current processes, then, you need someone who can really help you. Let us forget risk and lead a stress-free life.
3) 24/7 Support
When you are outsourcing to your outsourcing partner based in a country like India, you get 24/7 support on your projects because it is in a different time zone. Also, here you can utilize the manpower 24 hours a day. The outsourcing partner can take up the work and accomplish the pending tasks while you are not at the office. Everything is easy because they are working on your projects that your staff has either untouched or left halfway through as it was too late and they had to get back home.
4) Flexible
Suppose it is Christmas time and your employees are out there enjoying their holidays. But, you have an emergency that needs to be tended to at the earliest and you cannot reach out to your staff or hire someone unknown to you and your business. Now, you have a team of people working for your company from India and regardless of whether it is a holiday or working day your work or task will be accomplished undoubtedly.
5) Focus on Competition
You have your outsourcing partners working on your project. Of course, they help to accomplish the tasks at lower costs with no compromise over quality. You are now free and have time to focus on more important or core tasks where you can focus on what your competitors are up to and work on improvising your contributions. Now, you have no reason to complain about why you lost out to your competitors just because you didn't have the time to research on what your people are doing and what they need.
If you have a lot of tasks overhead and your business is striving hard to tackle and manage everything simultaneously, then, of course, you could do much better with an outsourcing partner. Why not outsource to the professional experts in India?
Moreover, India has several dedicated advantages for western or middle east companies looking to outsource work, especially in the field of programming and web design. There are a number of web design and programming IT professional services in India and western companies can rely on these without a second thought.
So, once you decide to give your web projects to others, make sure you contact the best outsourcing company in India.
How to Choose the Best Web Design Services
The maturing Indian Web Design industry has led to the emergence of Web design outsourcing as a popular business model for most Indian digital agencies. Over the past decade, the Indian web industry has witnessed a huge improvement in its scope of work. Consequently, firms readily come forward to participate and contribute to the global development of web talent.
However, the emergence of technologies, such as virtualization, cloud computing, and smart analytics is overhauling the traditional concepts of outsourcing and making web design agencies change their models of operation.
Therefore, before selecting a web design agency that can provide you with the best quality of output, you should consider the following factors.
1) Identify the Scope and Need
The biggest challenge in dabbling in the teeming millions of Indian web design outsourcing firms is to avoid making the wrong decisions. You can find a huge list of organizations when you Google search 'Web Design India', but you must be wise choosing the best from the rest.
It is, therefore, crucial to understanding the need and the scope of your web-based project. Though this may be tough, however, if you do not have a focused vision for your website it is advisable that you do not opt for outsourcing and start on your own.
2) Know your product
The nature of your product/service may dictate the type of agency you wish to outsource your work to. If it is a technology-intensive product, you would definitely prefer a matured web design agency which has a strong hold on the technology domain you specialize in.
3) Identify the Risk Factors Involved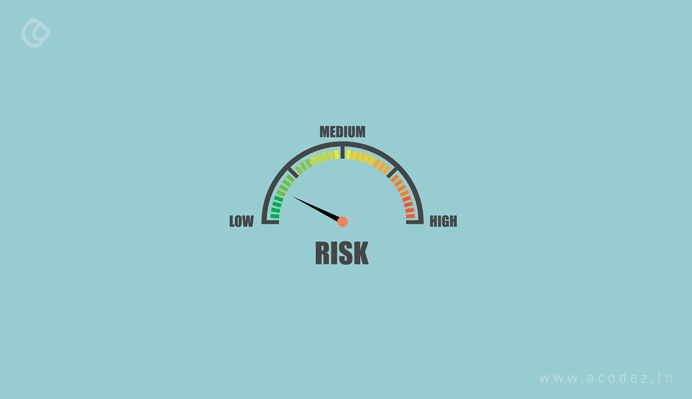 While outsourcing work it is very crucial to understand the nature of the work in order to minimize the risk factors. Owing to the geographical distance, it may not always be possible to monitor and track the vendor to whom work is being outsourced. Therefore, it is always best to outsource work that has minimum risks involved.
4) Communication with Vendors
Clients should check to see if vendors have the proper outsourcing culture in terms of processes and communication patterns in place prior to outsourcing work to them. As most of the work is being done through verbal or written communication, fluency in composing and comprehending both is essential.
5) Plan Your Budget
Though not as high as employing a full-time developer in the United States or even Singapore, the standard pay package for engaging a web developer in India, is sufficiently handsome to create a dent in a not so substantial start-up budget. It is advisable to think of other options if you do not have sufficient budget for it.
6) Test the Credibility of Vendors
It is always good to test the credibility and expertise of your vendors. Therefore, it is advisable that work should be dealt out in piecemeal to test their performance; if satisfied clients can dish out a full-fledged project. This will help to establish their trust and build the vendor's credibility.
7) Talent Pool of Outsourcing vendors
It is very crucial to evaluate the skill level of the web design outsourcing vendor. For example, if they profess to be experts in high-end RWD methodologies, clients should test their ability in their domain. This helps to prevent last minute surprises.  
8) Plan for contingencies
As work gets outsourced, your firm attains a global presence. Consequently, it is also impacted by events occurring in the local destinations of its outsourcing vendors. As a result, it needs to be geared with a backup plan to handle all such emergency situations.
9) Strong Project Management skills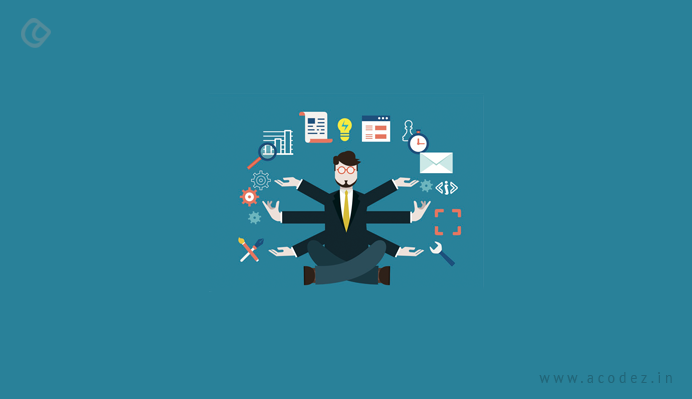 You need to equip yourselves with strong project management acumen in order to manage resources in disparate geographies.
10) Location of Outsourcing Vendor
You should also consider the specific destination where the outsourcing web design agency is located. For example, different states in India would have their own unique advantages and limitations along with their service specialties as well as their own risks and rewards. Clients need to evaluate these and choose the option that will suit their purpose the best.
Now the most important question – should I outsource?
Let's face it. Working with Indian web designers and developers isn't for everyone. They might not be in your time zone, especially for those based in the U.S. and the U.K. and even the Middle-East companies. It's not the same as meeting a designer face-to-face and explaining each of the points in detail as and how you want.
Today, a number of companies in the U.S. and the U.K. and even the UAE are reaching out to the outsourcing work professionals in India and seeking assistance for getting their tasks accomplished with ease and at affordable costs. The quality is also the best in the industry incorporating all the latest trends and technologies.
If you aren't comfortable with communicating online, maybe through Skype, G Talk, phone or email, with never seeing your work being done, you won't like outsourcing too much. You have to be comfortable with delegating work to the designer while ensuring the person is capable of doing the task.
Because you don't interact directly with the designer, outsourcing works best if work and instructions are simple and clear, or if you're prepared to allow a fair degree of discretion to the designer. If, for instance, you want the designer to understand complicated information architecture, outsourcing simply isn't going to work for you, unless you have a clear blueprint, wire-frames, and instructions on the process for them.
How do you shortlist vendors from thousands of companies with outsourcing web design service in India?
There are thousands of website design and development companies in India.  And some of them are going to be lousy. How do you find the one that's just right for you? Here're a few pointers.
Are you prepared to accept work of this quality? Sometimes, there may be great aesthetics and poor usability (or less frequently, the other way round).
Look at what their clients think of their work.
Check for reviews and you can even ask for client references and talk to their clients.
Ask them what software/technologies they work with.
Will this work for your designs? Are you prepared to accept work done this way?
Do they follow a well-defined process (or any process at all)?
Ask them to tell you how a project will proceed if you give them one. Will this be good for your project?
Do they communicate well?
This is critical for you, especially since you will communicate on Skype/G talk, phone or email. If this doesn't happen, what you get might be WAY different from what you've asked for.
You can check this by analyzing:
Look at the emails/phone communication from the team when you make your first contact. Is this communication sufficiently clear and professional?
Ask for an interview with the web designers that you will deal with. Talk to them, get to know them, find out what they're like – are these the kind of guys you'll be comfortable working with?
1. Experience
When you assess their portfolio, examine their experience in the relevant field. Unless they have experience in handling similar projects, you cannot assure whether they can provide you with an exceptionally aesthetic website or whatever the project you are outsourcing. Ask them whether they can give you references for the projects they have worked upon. You can contact their clients and ask them for their experience.
2. Ask them for a tentative project schedule.
Will this timeline meet your goals? Are you prepared to work with this sort of project completion time?
3. Documentation
Fix everything! Now you know who is going to work on your project and you pay them in advance too! But, after a few days, they are not picking up your calls or responding to your Email? What you do?
Your project is incomplete and you have other tasks to be managed, and there is no time to look for another alternative. What do you do now? How do you manage? If you had documented everything long before you both set out to work together, things would have been much easier and your project would have been smoother. They belong to a different nation! So, documentation is necessary to eliminate potential risks.
4) Whenever you communicate, assess their response to every email you send.
Are they prompt? Do they address all the issues you bring up?
5) Find out if they offer complimentary or related services.
If they offer web programming, brochure design, SEO or web advertising as well, you can use these as value-added services as well. Besides, if they manage to offer these services, chances are that they're reasonably established.
6) Google them.
Look at their backgrounds, recognitions and verify them.
7) Will you need them to work during your office timings (this could be their night hours) during a part of your workday?
Do they offer you this flexibility at all?
Common Outsourcing Models
You need to decide what engagement model you'll work with. You can pick various models depending on the amount of control and flexibility you want. There are 3 common outsourcing models:
Time and material model –

You buy a certain number of hours of work every month.

Staff augmentation –

You hire a designer/developer. He/she works as your offshore employee.

Fixed scope fixed quote –

You pay for every project or chunk of work. You might choose to pay, for instance, for every website.
Ask yourself which of these models will work for you. Talk to potential vendors, ask them to assess which models are best for you. Ask them if they are comfortable with each model.
How important is the price?
The chief appeal of outsourcing is low cost. Paradoxically, though, once you do decide to outsource, lowest cost is a bad criterion on which to evaluate potential partners. Some of our clients have told us horror stories of how they hired designers at rates you won't even laugh at and got cringe-worthy designs.
Price is always something that you should check. No matter which company you hire, their prices are going to be way lower than anything you pay for such service in the Americas, Europe or any other part of the world. Therefore, what you need to look at is everything else; you need to evaluate them on the other criteria listed above.
Are you planning to outsource your business projects that include web design or web development to someone in India?
Then, we are here to help you!
Acodez is a website design company in India offering all kinds of web design and development services to companies all over the world. We have already helped many of our clients across the globe with our services. They can sit and relax after outsourcing their important tasks to us because we are highly experienced and provide them with A to Z support to help them achieve the best results. We are also an SEO agency offering all kinds of digital marketing and SEO services to ensure you achieve a great deal of visibility online. 
Looking for a good team
for your next project?
Contact us and we'll give you a preliminary free consultation
on the web & mobile strategy that'd suit your needs best.