The change in socio-economic conditions, living standards, technological influences, development across the foreign and international relations, and other factors have actually contributed to transforming India into digital India. The investments across the digital sector are growing at an unexpected and unbiased rate, which makes it quite clear that by the year 2020, we can expect the investments in digital ads to grow further, in the range of 23%-28%. And, the disruption across Indian digital media would bring about a spontaneous hike in the revenue growth of up to US$200b.
This is further fuelled by the tech lovers and millennials who are majorly youth – money is at their disposal – and this combined with their never-ending quest for more and more innovation to make their lives luxurious add to this. Thanks to this category of Indian population – there is always high demand for digital media and its' related assets, which means that the Indian market is the right place to invest in digital media. Today, we have more than 350 million smartphone users in India. This coupled with a high-speed 3G and 4G broadband service will contribute to further realizing the dream of internet access to all.
Finally, we come back to our point of increase in the digital consumption in India, which has always been at a high rate and will continue to forever over the years to come. In the previous years, we have seen that a lot of new technologies have been implemented, further leading to an enhanced consumption of digitalized content across the country. And, the most amazing part of this digital consumption that is increasing is that there is no limit to people's thirst for newer and unique ideas, which we can see is changing with the changing trends. Let us keep our fingers crossed while we witness them embracing the new changes and trends that are yet to unveil in the year 2018. On the basis of the past year's digital consumption trends, and the ideas put forward by experts and research analysts, we have summed up the future of digital consumption trends in India over the years to come:
Content consumption that will grow
As we have already discussed the growth in smartphone users that was a shocking 350 billion by the year 2017, we are expecting a hike in this number to or above 500 million by the year 2020. This will transform India into one of the largest smart phone consumption markets across the world. The broadband infrastructure will widen up from the 23%-28% that is happening today to 40% by the year 2020. This will have a direct impact on broadcast and cable TV medias that is widely popular today, but will surely have to start fading in the future.
Multinational enterprises and similar organizations would take advantage of this scenario to enhance the influence of digital consumption, which will acquire them more and more consumer engagement. Of course, there might be no direct influence on the television viewership, but still we can expect the time spent online to increase to a greater extent than it is today. The digital content that is accessed online will have varied innovative changes happening across the formats in which it is being exhibited now. As you might be very well aware of the fact that we have individual access to our favourite content through the online media (thanks to the small screen devices), we can expect it to turning off the unity in living room in front of the TV. This will shift to bedrooms where people can access their personalized and favourite content without anyone else's interference. Sometimes, this kind of an isolation, wherein people prefer to stay to themselves to enjoy what they love is referred to as personalized escapism, which is on the rise.
All this brings us to one point – the need for content, which will be consumed on a large scale.
No more one-hour or half-an-hour content limit restrictions
We have been used to spending time in front of our TV screens to view our favourite soaps, which had a time limit of around 30 minutes or 60 minutes per day. This is changing and the change is quite visible with a number of online trends, such as Netflix and Hotstar, and others acquiring a great follower base. Why spend 30 minutes in front of your TV when you can have access to your favourite content on these apps with all episodes in one go?
This kind of content consumption is gaining further importance in the digital world and the audience category is more of youth. The advantage is that there is no 30-minute video, but 20-minute video where all the crap has been gulped in by the new form of content consumption drive. This has been derived from researches which proved that the highly preferred content on Youtube is short-form content that lasts around 20 minutes.
All this has led to creating content that fits into storytelling that is optimized to increase the viewer count with ease. (In short, we are providing people with content that they exactly need within a time frame that is essentially comfortable for them.)
We are moving into omnichannel content consumption
There was a time when digital media consumption happened mainly on TV, followed by radios and other mediums, which are comparatively lesser. But, with the increase in number of smart devices and connectivity systems that provides flexible access to content online, everything is changing, though TV still remains the majorly accessed one. The change is that all the screens are functioning seamlessly providing people with a supple experience, regardless of the device that they prefer to use for viewing their favourite programmes.
The way screen size matters will stop ceasing as the story line and other technical aspects of the content is what is important. This makes it essential for the media companies to align their content across all channels to ensure that it is available for access by all across all devices. It is not necessary that all linear content will work across all platforms, which makes it necessary that the content be created in various types and formats to make it easily accessible by all.
Rural areas are gaining access to digital content
A couple of years back, we were expecting the digital wave to encapsulate tier one and tier two cities, and soon reach the rural areas. But, now the exciting part is that it has already reached the rural areas. Thanks to the wireless mobile internet and its influence, which has played an important role in helping achieve this. It is found that around 50% of the consumers are accessing regional content, which will increase over time.
The advancement and reach of smart cities across rural areas as well as low data plans, low cost smartphones, etc. will bring about this increase in the percentage of consumers. Though, the majority of users prefer regional languages and Hindi, this will also soon change with time and expand to such an extent, where we can find people preferring languages across the globe.
The earning population will increase
Years back, there were only one or two breadwinners in a family, but as time passed there has been tremendous change in the number of members earning in a family. Thanks to the advancements in the educational system and the job opportunities that are rising – which have made it possible for more number of people to earn.
Today, around 60% of the population is earning and we expect this to grow by another 40% over time. There have been an increase in the number of mobile wallet and similar services that are prominent these days, as they provide enhanced transaction opportunities without any exception.
The earning population is increasing and the options for online transactions are increasing as well, which makes it imperative that the digital consumption rise.
Digital gaming is on a rise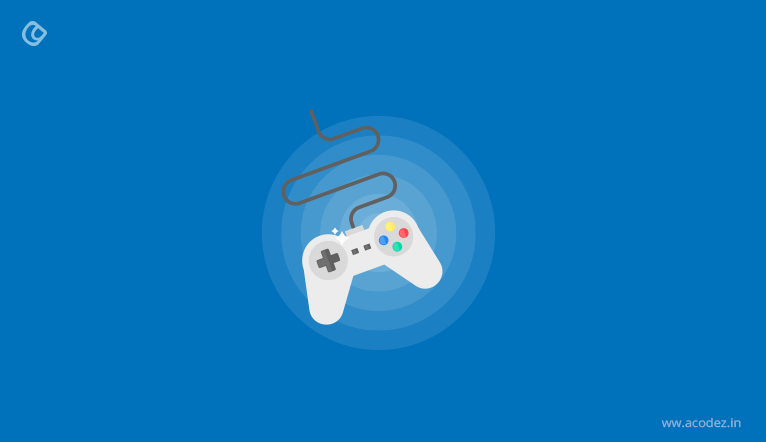 One of the most enhanced and advanced digital industry in India is the gaming industry. There is an increase in the number of smartphone, tablet and other internet-connectivity devices, which has made mobile the most important medium for people to reach out their favourite part of the system – gaming. This gaming industry has already taken over around 60% of the Indian marketing industry in the digital domain.
The gaming industry has already taken over around 60% of the Indian marketing industry in the digital domain
Some of the major factors that would lead to mobile gaming and its increase are the fall in prices of smartphones, decrease in connectivity concerns and reduce in prices of internet connectivity-enabled devices.
The casual rise in interest for gaming has been attributed by free availability of gaming apps and mobile carriers. In the past, it was found that an average user spends around 11 minutes in a day playing games over these internet-enabled devices. This number will increase very soon in the near future.
There will be an increase in the consumption of multi-language and multi-formatting gaming capabilities very soon.
These are some of the new trends that would change the mode of digital consumption trends in India in the year 2018 and over time.
Acodez is a digital marketing agency in India offering all kinds of online marketing services to companies all over the world. We have already helped many of our clients across the globe, and with our highly experienced team, we provide A to Z support to help them achieve best results. We are also a web design company in India offering all kinds of web design and development services.