Ecommerce has made a lot of people rich. Jeff Bezos and Jack Ma are two examples who changed the world through eCommerce.
If you look around, you will find a great number of entrepreneurs who are making a decent living by selling stuff online. One of the main reasons why people opt for eCommerce as their career choice is because it is so darn easy to set up an online store.
Don't get me wrong, running an online store is not everyone's cup of tea. That said, platforms like WooCommerce have made it extremely simple to create a fully functional online store from scratch.
In this article, I will take you through some of the reasons why WooCommerce is the best WordPress eCommerce platform in the market.
But before I begin, let's briefly discuss what exactly WooCommerce is and how it operates.
Let's begin!
What is WooCommerce?
WooCommerce is a WordPress plugin that allows you to add a fully functional eCommerce store. You can further extend the capabilities of this eCommerce store through extensions. In essence, WooCommerce turns your regular website into an online store.
However, WooCommerce is not the only plugin of its kind. There are a number of different plugins that fit the profile such as BigCommerce, Easy Digital Downloads, and MemberPress, but none of them matches the popularity of WooCommerce.
Why is WooCommerce The Best WordPress eCommerce Plugin?
Now that we have a basic understanding of what WooCommerce is, let's start with some of the major reasons why it is the best WordPress eCommerce plugin around.
It's Free!
This is probably the most major contributor to WooCommerce's popularity because competitors like Shopify charge a nominal fee for every transaction that you carry out on your store.
With WooCommerce, you won't have to pay a penny. In fact, the plugin itself is free. All you have to do is download it from the WordPress repository and install it on your website.
Does that mean you never have to pay to run a WooCommerce store? No. WooCommerce has an interesting business model where you won't have to pay for the plugin but if you want to add functionalities such as payment gateways, cashback system, and custom product tabs, you will have to dig into your wallet because these functionalities are in the form of extensions which you have to purchase from the WooCommerce app store.
I would highly recommend you go for paid ones because they have extended functionalities with a clean codebase. While this increases WooCommerce pricing, it's always better to be safe.
It's Highly Customizable
WooCommerce is known for its flexibility and customization mainly because it is open source and anyone can create an extension and use it on their store without having to run it through the WooCommerce team.
Heck, you can even sell your WooCommerce extension on marketplaces such as Envato.
There are thousands of WooCommerce themes that you can find on similar marketplaces that cater to different e-commerce niches.
So for example, if you wish to start a tech store or a furniture store, you will find themes especially for these businesses and thus don't have to spend a lot of time designing your website from scratch.
No Restrictions!
With WooCommerce, you are not restricted when it comes to selling products. You can sell all kinds of physical products such as tech items, furniture, home appliances, clothes, and even real estate.
WooCommerce also lets its customers sell digital products like pieces of software, digital gift cards, ebooks, video games, and much more.
The best part is, whether you want to sell a physical product or a digital product, the process of setting up your online store is the same.
There are no extra steps if you want to sell software or if you want to sell shoes and this is what makes WooCommerce so popular among its users.
Integrations
Earlier I talked about how WooCommerce has hundreds of different extensions that you can integrate into your store to extend the functionalities.
These extensions are either free or can be bought from marketplaces. They can also be bought from the WooCommerce app store which is the safest way to go about it because they are created and maintained by the WooCommerce team.
Extensions can be found for other eCommerce platforms as well but what separates WooCommerce is the variety of extensions that you can integrate into your store.
From Yith WooCommerce Wishlist to WooCommerce multi-vendor plugins, you can find everything on their app store. Here are some of the popular WooCommerce extensions for your online store:
Active Community
I mentioned earlier that WooCommerce is the most popular eCommerce platform right now. This also means that it is most widely discussed.
The community around WooCommerce is immense with thousands of people discussing the platform at various online platforms on a daily basis. So how is that beneficial to a WooCommerce user?
The community acts as a support system with experienced users sharing their solutions to problems that you might have faced or will face in the future.
Communities like WooCommerce Facebook groups and subreddits allow users to ask questions related to issues that you are facing on your online store. It's basically free customer support.
You will find a plethora of content online covering almost everything related to WooCommerce and building a store with it. Notable blogs like WPBeginner and WP Explorer are constantly publishing articles that serve as free help for WooCommerce users.
Apart from online communities, the offline community is also pretty significant. Events like WordCamps are a great opportunity for you to connect with other WooCommerce users and learn by sharing experiences.
User Friendly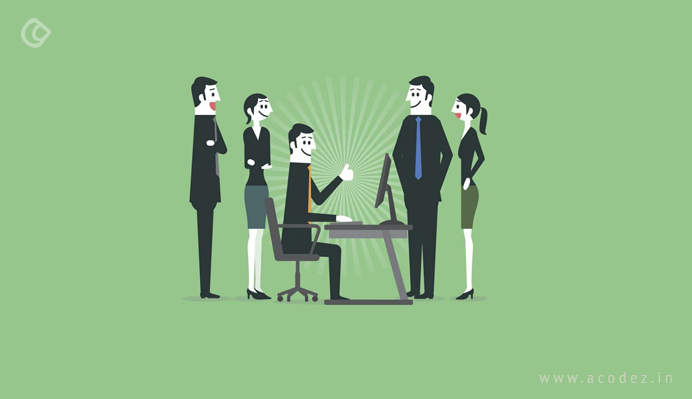 WooCommerce makes building an online store very simple. Since it's a plugin, you are able to use the WordPress dashboard to create and manage your online store.
Now if you are proficient in the WordPress backend, creating your online store using WooCommerce will be a piece of cake but if you're not, you will find a host of tutorials online that will teach you everything you need to know in a matter of days.
You can also install page builders like Elementor or Oxygen that will make it even easier for you to build your website because of their drag and drop functionalities.
Having said that, if you're building an online store using WooCommerce, you will, at some point in time, need the help of a WordPress developer because while it's easy, it still needs an expert to carry out the bigger tasks related to development and customization and deal with some WordPress issues that may come in the way.
This is especially the case with huge online stores that have thousands of products and need maintenance and customization on a regular basis.
Even if you are a WordPress power user, it is still safer to opt for a developer to carry out tasks that might break your site if anything goes wrong.
SEO Features
The importance of SEO in your online store's success cannot be overstated, especially if you're operating in a highly competitive niche with a limited ad budget.
Getting organic traffic and conversions on your store is one of the biggest challenges for any store owner and it helps a lot if your eCommerce platform has a number of SEO features that allow you to rank higher for your targeted keywords.
One of the advantages a WooCommerce user has is that the platform they are working on is designed to be SEO-friendly.
This means that the code that is used to create WooCommerce follows all the guidelines laid out by Google that help the website rank quicker and better.
Another advantage is the long list of SEO plugins that WooCommerce users can use on their store to add further SEO functionalities like Meta title, Meta descriptions, SEO tags, and much more.
Yoast SEO and Rankmath are two of the most popular plugins around that can help you rank your site against tougher keywords.
Powerfuksl Analytics
The success of your online store is directly proportional to how data-driven you are as a site owner. Keeping an eye on your store's traffic, sales, and revenue is not enough.
What you need is an in-depth analysis of what products are giving you success and what products need to be replaced, what pages are getting more traffic and what pages are underperforming, what is your current conversion rate?
Are you converting a significant amount of your traffic? All these questions can only be answered if you have detailed analytics in front of you that is easy to understand.
WooCommerce offers detailed analytics that is not only comprehensive but is also easily digestible.
The best part is that the data is presented right there on the WordPress dashboard so you won't have to open another tool or switch tabs. It also provides a report which includes data such as average order, site visitor action, revenue, and much more.
Affordable Hosting Options
With WooCommerce you can find a number of WordPress WooCommerce hosting options ranging from $2/month to $2000/month.
This means the cost of setting up your online store with WooCommerce is highly variable and to an extent, you have a lot of control over it.
Obviously, a $2/month plan won't give you the same performance as a $2000/month plan but it's an option nonetheless that other eCommerce platforms don't provide because, like Shopify, most of them have their own hosting options that you have to use and they can get pretty expensive for a new user.
Final Words!
WooCommerce has been dominating the eCommerce platforms space for quite a long time and it seems like the trend will continue for a few more years as well.
This is because a lot more people are coming towards eCommerce due to the pandemic situation and they need a solution that is cost-friendly and quick.
In this article, I have discussed all the major reasons why WooCommerce is the best WordPress eCommerce plugin. If I have missed anything, feel free to share it in the comments.
Author bio:
Moeez is a WordPress community manager at Cloudways. He loves to work closely with customers to understand their problems and come up with solutions that are not only beneficial but are long-lasting as well. He also actively participates in the community to share his knowledge regarding Cloudways and hosting in general. In his free time, he likes to watch football, workout, and spend time on his PlayStation. Get in touch with him at m.moeez@cloudways.com
Acodez is a leading digital marketing agency in India. Our services includes SEO, SMM, SMO, PPC, and content marketing services to ensure that your website's rank among the top results on the search engine. We are also a leading player in the website design company India arena, offering all kinds of web design and web development services at affordable prices. For further information, please contact us today.
Looking for a good team
for your next project?
Contact us and we'll give you a preliminary free consultation
on the web & mobile strategy that'd suit your needs best.