Small businesses and big data! These terms do not synch well. Do they?
How do you decide that your small business cannot implement big data because it could be expensive and too much to ask for?
Never!
Now relax!
There is no tag etched on to big data saying that it is meant only for big businesses. Who knows whether it will help in churning gold mines for your business?
We can never assume what it could bless your business with!
Each of the click-through that happens to your Email subscriptions, a like or comment on your Social Media post or anything drives you to harnessing big data. So, let us examine how small businesses can utilize big data to unveil business secrets.
Being a business operating online, there would be surplus amounts of data that are being generated on a daily basis. How does your business manage and tackle all this infinite amount of data that is being produced?
Good question! I don't think there could be a perfect answer that would be better than Big Data!
Big data helps in enhancing the product or service quality!
What if you get to know which day of the week do people visit your E-store the most or which day of the week they make sales before planning to upload a new product onto your online store?
Cheers to the brains behind the big data innovation!
It is going to change our lives and businesses forever.
Do not shy away! Regardless of whether you are a small business or a large one this is all set to change the future of your business as this will be the key to unlocking the door to business secrets.
So, what are the different ways in which you could use big data to unveil business secrets for your small business?
1. Customers
Undoubtedly, vital part of your business is your customers and it is your responsibility to please them.
So, how can big data help you in seeking and retaining customers!
It will provide you with the following details:
One of the first things that you need to know is why your customers are here.
Of course, there is a driving force that has brought your customers to your business. Let us find out what that is! Big data knows!
The next thing that big data will reveal is the purchase decisions. The driving force behind why a particular customer made a purchase decision. Also, it gives you insights into the factors that generate their interest into shopping this particular product from you.
If they exhibit interest in another product over the intended one, you can surely find out the reason behind it.
If your people are recommending you to others, find out why and this will help you on further enhancing the factors that makes you their choice. The next thing is the feedback that you receive from your customers that can be applied to improvise the engagement and interaction which ultimately helps in fine tuning your product or service. The data that Big Data will be leveraging on includes everything from the traditional in-house data such as the customer service logs, sales data, browser logs, social media, census data and text analytics to name a few.
In fact, I would stick to the fact that social media is one of the platforms that help in deriving a lot of information and this data includes essentially effective details that are obtained from customer feedbacks. This is the most important factor when someone plans to setup a new business because it helps in identifying you the niche that you must be choosing.
Probably, you could depend on twitter or Facebook or LinkedIn for more details on what's trending.
2. Revealing the trends
We have already discussed that having a look at the Twitter or some other social media data will help you to identify the trends! But, that is less!
We need more information!
You need to identify and keep an eye on behavioral patterns. This will help you in finding out whether you are moving in the right direction. Your business is here to stay and when you are thinking of building an empire you need to have a clear picture about the future. You need to know how far your products will be successful in spinning the attention of your audience not just for today but also, for tomorrow and forever. It will also help you in analyzing the future trends and how this is bound to affect your business and how you could possibly change things for better.
Gut or instinct is what was ruling till lately, but it won't work anymore. We need a deeper insight into what our folks will be up to in the future. Let your gut relax and hand over the responsibility to the big data.
Facebook is one of those platforms over the social media that helps to find out what people are talking about. Of course, there are forums and other communities were you can engage into conversations with people to find out what they are searching for. But, why do we want to think about some old school techniques when Facebook is very much here to help us.
Facebook trusts that it is their responsibility to reach out to their people with news and updates on what is trending and what is making headlines in the world of digital media.
So, you just need to take a peek into your Facebook or Twitter and find out what's news! There are tools such as the Trend Hunter that helps to collect data that is trending in relation to a specific business. Regardless of whether someone is a social media savvy or not, they know they can find out the trending news with ease.
In fact, you could use big data for analyzing the minutest behavior of your customer including how they move around while they are in a physical or online store. This data is then further collaborated with a number of external factors that includes economic conditions, weather, and even the political factors, time zone of an area and various others that will help in consummating a clear strategy of what your people would like. Also, when and how!
3. Competition always stands first
What do you mean by analyzing your competitors?
We know we have been doing that all these years! We would peep into our competitor's websites or send someone to spy on what's happening in the neighbor's shop! But, do you think everything works fine that way and you can acquire all the necessary information by just peeping into their place?
Yeah, I know about shopkeepers who disguise themselves as customers and visit their competitors to just find out the prices and other details. People can easily go to any extent only to find out who is better.
Also read: How To Make Your Website Better than Your Competitors
Times are changing and no more do you need to visit your competitors' shop to extract these details that are readily available over the web. All you need to do is visit the Google Trends and it will lead you to the brand or product image and provide you with information on how far it is trending. Also, a deep analysis of the social media will help you to record how popular the brand is and also, find out what the customers discussions revolve around normally. Let me give you a quick tip here: check out your Twitter or Facebook for further information that you can use to compare with your brand. If people are sharing your competitor's posts more than yours, then, there exists a possible reason behind it.
Analyze why customers head towards their Facebook page rather than yours! Big Data will help you in the process!
4. Hiring smartness
Your organization needs some of the best experts and professionals to bring out the best and they will help ensure that your business attains success. But, then, you can again implement Big Data to hunt for some of the best employees for your organization. How can you find the best recruiters who can help you get employees for your organization? Big Data!
It is one of the ways you can utilize to attain new employees and also, to help your existing employees manage and accomplish their tasks with ease.  There are a number of things that comes your way through Big Data for your organization: tracking the data related to productivity which will give you information on how the productivity of your organization is progressing. It also gives you insight into the personal development of your employees and details on when they are working, period of absence and collaborating all these details you can analyze and determine the progress of your staff finally, deriving the data related to the satisfaction of your staff's performance.
Apart from getting your hands on all this information, you can get your hands on data present on sites that specialize in recruitment services, and data from social media. You can combine all these to ensure that you can work towards improvising the functioning of your employee system that brings about a smooth functioning of your organization.
5. Improvising the operations and functionalities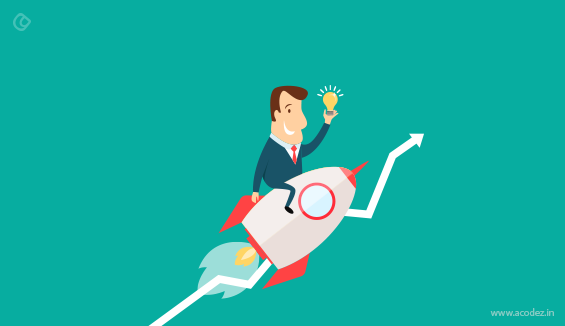 We already discussed how big data can help in enhancing and tracking the progress of your business through your employees. But, big data has a big role in optimizing all the tasks related to your business and its functionalities. This includes all kinds of data such as the orders that your customers place, the progress in their purchases and more. Based on all these data you can improve the functionalities of your business.
Gut or intuition is something that you usually utilize to fix things related to your business. For instance, businesses that are specializing in E-commerce track and manage the stock details by assuming. Based on your inferences from the previous situations and customer demand you stock up the products but, sometimes you have extra items in your cart that was unsold. Why? Because, your prediction was wrong and no customers turned up!
When you have the assistance from Big Data, you can strategize your business ideas based on their requirements, their interests and the current trends and where your competitors are and you can combine all these to succeed.
Unless your business progresses in the right direction there is no money or fame. But, Big Data is the solution to ensuring your business is functioning smoothly.
These might seem to be some of the simplest things and you might feel that already you have been managing all these smoothly. But, there arises a point of time when any business regardless of whether it is small or big needs assistance to deal with the bulk amount of data that is produced every time.
You can of course hire experts to manage everything but, there is an extent up to which they can assist you. Yes, Big Data is all set to be the game changer!
There is always a further scope for improvement in any business and using big data you can in fact, find out what are those patterns in your business that can be enhanced further.
When you work on improvising your business model it is ultimately, affecting your business and the revenue generation. Facebook is one of the social Medias that have been secretly buying data pertaining to its users. Why? Because, they want to improvise the way they function and perform for supporting the users and further enhancing their lives.
Being a small business there are resource limitations, but you can get your hands over all the big data that has no restricted entry while there are those businesses that are offering free access to their data in exchange of small favors.
In this era, you can succeed only if you are implementing Big Data for your organization that will help you to realize the potential of your business while providing you with insights on possible threats that can destroy your business.
Do you implement Big Data in your organization? What are the strategies that you are following?
Share your thoughts and comments with you!
Acodez IT Solutions is a big data analytics company based in India offering a wide range of big data analytics and other web design services to our clients in India and abroad. If you are looking for someone who could help you with the big data services then we are the right choice. We have ample of years of experience and skilled resources who can provide you with 100% satisfactory results. For more information, contact us today.
Looking for a good team
for your next project?
Contact us and we'll give you a preliminary free consultation
on the web & mobile strategy that'd suit your needs best.