Today's eCommerce industry has undergone tremendous changes and technological advancements that customers' expectations and quality of interaction with online retailers continue to rise.
In the process, it is now essential for you to invest in digital transformation in almost all aspects of your eCommerce, as a way to enhance your marketing strategy and evolve into a digital-first company.
About 35% of global businesses have already established a transformation program, and this trend is expected to keep shifting upwards, making it essential for your business to prioritize integrating digital technologies into the company culture, business processes, and ultimately, customer experience.
If you are experiencing a disconnect with the kind of experience you offer to consumers, including the inability to see critical data points, then it is time to take action to improve the customer journey.
Such broad changes require you to make adjustments to your operations, technology infrastructure, customer touchpoints, and other aspects.
In this article, you will gain a comprehensive understanding of how digital is enhancing customer experience, and how you can apply the concept to your eCommerce business.
What is digital transformation?
Digital transformation entails the use of technology to develop a new or adjust existing organizational culture and business processes, creating better experiences for customers. It is a way of optimizing and improving the customer experience.
According to The Future Shapers, digital transformation is the integration of digital technology into all aspects of a business, causing fundamental changes to business operations and service delivery to customers, employees, and partners. A digital transformation roadmap can facilitate this large-scale change by defining short and long term goals and breaking down the process into clear and manageable steps.
You can use digital transformation to develop strategies that focus on customer retention, such as a subscription-based model.
The approach requires that you understand and adopt the customer decision journey, simplify channels and portfolio with a view to understand customer behaviors and needs, and make these insights the core of your business processes.
But why do we need to understand digital transformation?
Why digital transformation is important?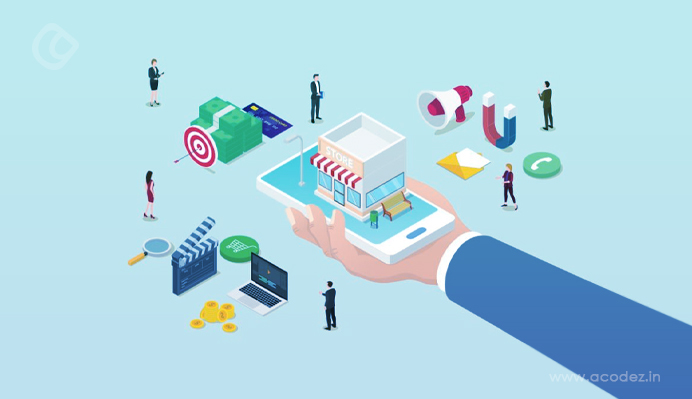 If you are an eCommerce business owner and you are hoping to attract and retain many customers in a global and digital economy, you have no option than to embrace digital transformation.
The practice enables you to focus and improve on the customer experience by re-aligning and investing in new and upcoming technologies and business models.
Digital transformation is also an effective way of encouraging a multi-channel interaction with your customers, leading to increased brand awareness and market share.
Indeed, 9 out 0f 10 (86%) of customers expect a seamless experience across all channels and devices, be it online, in-store, on the desktop, or on the mobile.
The better your business processes and technological adaptation are aligned with the needs of your target market, the easier it is to differentiate your business as a high-quality brand whose products and services suit all consumer demographics and age groups.
Digital transformation comes with great rewards for leaders that embrace the use of technology in driving customer experience.
Unlike digital laggards, digital leaders often post a three-year average gross margin of 55 percent, compared to the former's 37 percent.
Additionally, leaders outperform laggards in terms of reported earnings, whereby leaders report a 16 percent in three-year gross earnings versus laggards' 11 percent.
Given the mentioned benefits, let's have a look at the top digital trends that are enhancing customer experience and how you can apply the ideas in your eCommerce business.
How digital transformation is enhancing customer experience
Personalized services
Today's eCommerce businesses are revolutionizing the digital customer journey by offering personalized services. Indeed, research by Accenture shows that 40% of customers will abandon a website when offered too many options.
To differentiate yourself from the trend, you can personalize your offerings and services in a number of ways:
Recognition – more than one in two customers (56%) are more likely to buy from an eCommerce store when they are recognized or addressed by name.
Offering relevant recommendations – three in every five customers (58%) are more likely to buy a product or service when the eCommerce retailer recommends options for them on the basis of past preferences or purchases.
Remembrance – two in three customers (65%) are more likely to buy from an eCommerce store that has a record of their purchase history.
Personalize your services in these three ways and up to 75% of consumers will be more likely to buy from you than from the competition.
Stitch Fix, a company that offers personal styling services and delivers clothing to your home, personalizes its services by selling clothes according to individual customer's sizes, preferences, and feedback.
They use customer data like sizes, prices, and favorite colors to analyze against clothing patterns of past customers with similar tastes.
The better you apply digital transformation in personalizing your customer touchpoints, the higher the conversions and revenues.
Still, keep in mind not to overwhelm your customers with too many options and irrelevant recommendations.
A consistent multi-channel approach
Thanks to the advancement in technology, eCommerce businesses are now able to employ digital transformation across multiple channels, including online, social media, on mobile, etc.
Now you can use the omnichannel marketing strategy to seamlessly integrate different interaction and communication channels that your business uses to engage with customers.
Technologies like artificial intelligence (knowledge base, routing…) enable companies to deploy unified multi-channel communications, enhancing customer interaction and experience.
About 44% of business-to-customer (B2C) shoppers and 58% of business-to-business (B2B) customers prefer to search for items online before visiting a physical store.
An omnichannel approach enables your customers to view, shop, and buy your products online or at your physical store. They can also shop using your mobile app or on the desktop. For instance, simply deploying QR Codes in and around your physical stores is a great way to provide a concurrent online experience to your customers thereby taking the first steps to build a truly omnichannel customer experience.
Aside from mobility capabilities, you can also enhance the customer experience by providing buyers with different ways of contacting you, such as live chat, email, phone, and others.
Interactions on multiple platforms should feel like an extension of the customer journey, not an entirely new journey.
A seamless multi-channel approach drives consistent customer experience, leading to customer satisfaction and loyalty.
Fewer customer complaints are also associated with lower costs of hiring customer service personnel.
Timberland, a leading outdoor lifestyle brand, creates a connective experience by providing customers with a Near-field communication (NFC) tool.
The software supports data transfer when a user taps the mobile device against a special chip attached to each product on sale.
Instead of customers shopping online, they can visit Timberland's brick-and-mortar store, use the tablet to press against the product tags and all information about the item is displayed on the tablet.
Customers also receive personalized recommendations based on their shopping history.
There are many ways of establishing a multi-channel strategy for your eCommerce business, and you can optimize the techniques to ensure a seamless experience.
It is an effective way to digitally and socially engage with every product across your stores.
Process automation
One of the leading trends in today's digital transformation is automation using computer-based systems.
According to Accenture's Technology Vision report for 2020, 76% of company executives support the idea of reengineering customer experiences to bring people and technology together in a more human-centric version.
Unlike years back when artificial intelligence was adopted separately from the human user, today's processes have increasingly been automated by reimagining the business through the collaboration of humans and AI.
Instead of using technology to simply automate processes, you can integrate computerized processes into the customer journey and touchpoints.
For instance, automated responses will enable you to provide speedy services and responses to customers, giving you an edge over the competition.
Automated services are also a great way of eliminating prejudice because such communication is not biased and is always polite, irrespective of the customer's background, race, or affiliation.
If you are looking to improve efficiency in your business, the adoption of computer-based processes is a good place to start, as the practice will ensure that your team is not spending too much time on manual processes.
Rather, some activities like task management, email marketing, and invoicing can be automated to enhance customer experience.
An immersive mobile experience
Many eCommerce businesses have ventured into mobile apps and a part of the digital transformation journey is designing an efficient onboarding process.
App onboarding enables users to understand the app and its functions because it comes with on-screen guidelines with an interactive virtual assistant.
The step-by-step demonstration helps enhance customer experience by focusing on value creation for users.
The better the user experience, the more customers will recommend the app to others, while enhancing credibility with existing users.
Cedar Fair, one of the largest amusement resort operators in the world, runs more than 10 park websites and more than 8 mobile apps, which are connected to the company's Sales CRM.
The mobile app can walk a visitor through the park, showing you the right direction. Customers also receive targeted offers whether they are in, outside, or in a different geo-fence outside the park.
Give your customers an outstanding experience by digitizing the touchpoints. The easier it is for users to navigate the mobile app on their own, the better the experience and returns.
Improved information sharing
With rising concerns about data privacy, customers like to be informed of how data collected by businesses is used.
A part of digital transformation requires that you provide a channel through which customers can access their data, request an update, or even deletion.
Even better, it is now easier to keep your customers informed of the status of their order is integral to providing an excellent customer experience.
Ensure to automate your order processing and confirmation processes to let your customers know when their order placement is successful, in process, and delivered.
Real-time tracking is also possible, including providing a geo-locator for your physical store on the mobile app.
Marvel sent a preview of its new line of comic books by sharing educational content on what to expect.
The marketing strategy, while informative, also builds anticipation for a new product.
Use automation tools to send your customers automatic welcome messages, abandoned cart reminders, post-purchase follow ups, social media posts, and offers.
You can also schedule automated messages for relevant updates and information like new items in stock. Oberlo and Buffer offer such capabilities.
Meaningful performance measurement
To derive a great customer experience, you must measure and improve various variables that relate to the customer journey.
Investing in digital transformation enables you to access tools and systems that you can use to measure your eCommerce pre-and post-sales data, in-store vs. online sales, and the management of customer requests.
Review your current customer journey and check if you are able to meaningfully measure your customers' progress from start to finish.
If you find gaps in your processes, identify tools that you can use to measure the touchpoints and create a more seamless process.
You should also assess if customers have a clear way of completing their journey from the beginning to the end, and use digital transformation to address any problems they are facing.
The Hanover Research recommends three ways of measuring the customer journey:
Customer surveys
Customer surveys are awareness-focused tools for assessing how familiar customers are with your company, where they turn to learn more about challenges, topics, and potential solutions, and purchase intent (why customers are considering buying your product or why they like it).
Digital shop alongs
Also known as ethnographies, digital shop-along enable customers to share a computer screen with researchers in order to provide insights into how the customer searches for a product online and how they decide whether or not to buy.
This concept can help you identify improvements to be made in the online purchase experience, your website functionality, search results, and messaging.
Customer usage data
Insights from purchase data, demographics, behavioral, and psychographic data, product ratings, and time spent on site can tell you how your customers are behaving, what they want or prefer, and the product attributes that would lead to a purchase. 
Monitor and analyze customer usage data to enhance customer experience and identify new ways of making revenue based on the top web pages visited, characteristics of the user population, and how customers interact with your website.
Use customer journey maps to get a visual illustration of your customer's experience with your brand and combine them with the three research tools.
This approach will enable you to measure and monitor customer activity and take corrective action.
Providing a holistic approach
Digital transformation is enhancing customer experience by enabling eCommerce owners to rethink their entire digital strategy.
Though this is an advanced and in-depth way of going digital, you can start with one phase, like mobile optimization, to another.
You should understand all the areas your customers use to interact with your brand, be it social media, website, mobile app, email, etc., and identify ways to optimize these processes for a faster, smoother, and more reliable customer experience.
Digital transformation does not focus on enhancing front-end and customer-facing functions alone, but the whole organization.
It requires an integration of the back-end and front-end elements to bring a transformation that makes the internal processes quick and efficient, leading to a better customer experience.
Research by Capgemini Consulting shows that automating back-office processes like business process management (BPM), core banking platforms, and document management, can lead to cost savings in banks.
An eCommerce that runs a digital front- and back- office will surely benefit from efficiency processes, cost savings, and higher earnings.
Conclusion
Digital transformation is a way of optimizing and improving the customer experience, and eCommerce businesses are increasingly embracing it for multiple benefits, such as improved customer attraction and retention, multi-channel interaction with customers, differentiation and competitive advantages, and better earnings and cost savings.
Different businesses are implementing digital transformation differently, but the most successful tactics that are key to enhancing the customer experience are the provision of personalized services, a consistent multi-channel approach, process automation, an immersive mobile experience, and information sharing.
At the same time, digital transformation is useful in deriving meaningful performance measurements and providing a holistic approach to organization processes.
Acodez is a renowned web development company and web application development company in India. We offer all kinds of web design and Mobile app development services to our clients using the latest technologies. We are also a leading digital marketing company providing SEO, SMM, SEM, Inbound marketing services, etc at affordable prices. For further information, please contact us.
Looking for a good team
for your next project?
Contact us and we'll give you a preliminary free consultation
on the web & mobile strategy that'd suit your needs best.