Customer service has always been an integral part of businesses, large or small. And in today's competitive world, satisfying the demanding customers is more vital than ever in becoming a successful business.
Why? According to a recent survey, 96% of consumers say customer service is a primary determinant to decide their loyalty to the business. Plus, 73% are more likely to stick with a brand, just because they had a great experience with the customer service team.
How businesses are making this possible? Of course, there is the right strategy or tactics or efficient well-trained workforce. But most importantly they should adapt to the right technology.
Technology plays a key role in providing the right customer service at the right time in a more personalized way, that the customer prefers.
How the Evolution of Technology Will Affect the Future of Customer Services?
The evolution of technology has transformed the way customer experience work. Especially when it comes to providing services in a faster and efficient way, which is what the new generation of better-informed customers are looking for.
But, in spite of all these positive impacts, the use of technology in this industry arises some challenges too. This will include the concerns related to the cost of implementing the technology, providing required training for the workforce, and above all, the fear of losing jobs.
Actually, these are just misconceptions. When it comes to cost, adopting new technology, such as CRM or chatbots, is just a one-time investment. And, don't worry, technology won't replace you.
It will make more job opportunities in addition to making your job easier.
The opportunities that technology offers in the customer service sector- support and success are invaluable. Let's see what the future holds.
7 Ways Technology is Going to Transform the Customer Service
Let's discuss how technology is going to affect the day to day customer services.
Omnichannel Service
With the aid of technology, you can offer your customers numerous channels synced together to provide a seamless customer service experience.
A Survey by Zendesk reveals that 64% of customers expect real-time assistance despite the fact that they've access to customer service channels.
For this, you can make use of not only emails or social media networks, but also messengers and chatbots.
Starbucks, one of the leading beverage chains in the world has successfully implemented this service model with the help of advanced technology.
They make use of instore interactions, mobile apps, and websites to stay connected with their customers allowing them to order, track, pay or even get the latest offers via their devices.
Live Chat Service
We have come a long way from the email messaging era. That doesn't mean email is not being used. But in this digital era customers prefer one to one live messaging services more than ever. It's easy, convenient, faster, and secure.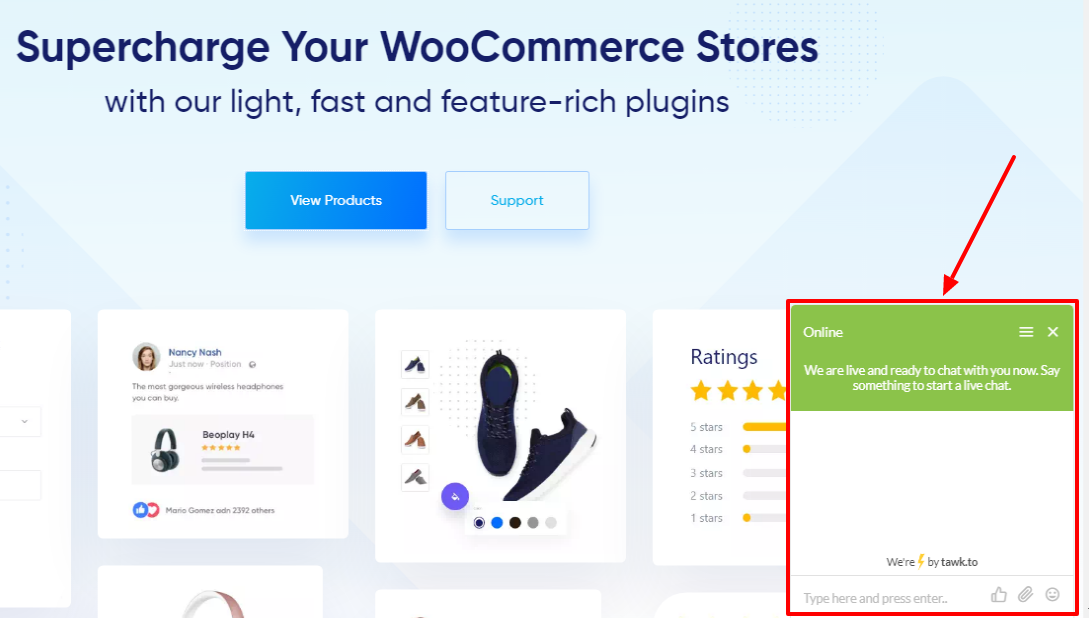 Live chat services can benefit your business in two ways. One, in providing uninterrupted 24X7 real-time customer support, and two, there is no need to hire an extra workforce for this task.
You can opt for Facebook messenger, Slack, WhatsApp chat, and similar messengers for quick messaging and responsiveness.
Bots to Help, Not to Replace
Chatbots are the latest innovation in the customer service industry, that helps to offer personalized customer support backed by Artificial Intelligence.
It is affordable and highly efficient. We are not talking about the bots that merely act as per the existing knowledge base they are provided with. The future is all about bots that can talk and respond like humans.
This doesn't mean that bots are going to replace humans. Not all customers feel good to converse with a bot. Also, there may be cases where human interaction is needed when a task cannot be executed by a bot. So, it just makes your job easier.
For example, if a customer support team member gets fed up with answering the same question, again and again, you can transfer that repetitive task to the bot.
This will help you concentrate more on important asks, other than wasting your time and energy.
New Customer Service Positions
Just think, was there a position called 'social media marketer' in the marketing sector before the launch of the social media platforms. No, right?
So, as technology evolves, the number of job opportunities in customer services is more likely to increase too.
There may be a rise in the demand for various specialist positions, for professionals with specialized skills and knowledge on various customer supporting channels and platforms.
For example, a chat specialist, who can make the customer want to do business with your company, through personalized dynamic conversations.
Data-driven Decision Making
In order to improve customer service, you can depend on the data and the insights obtained from it through the most advanced data analysis technology.
This decision making data can be sourced from customer interactions, experiences, survey or feedback form, etc.
For example, consider you take a list of customer interactions in your customer support department over a time period. From this, you can access data on general or repeating issues that are faced by your customers.
By making a proper analysis of this data, you can eliminate the problem from its root, so that your customer won't have to face it again.
Growth of Self-service
Not all customers are looking for a customer service representative. Or not every problem needs to be solved by them.
In order to solve smaller or less complicated issues, you can make use of the technology or can assist the customer with proper guidance.
For that, you can create a detailed FAQ section depending on their query provide access to related tutorials or automated responses. This way you can reduce the overload on the workforce due to the long queue of customers waiting for customer support.
Plus, customers will also be happy that they were able to solve the issue conveniently, without wasting time waiting for a call.
Video-based Communication
Nowadays, customers are more interested in using video customer service calls, since it gives a more personal touch. Also, they can interact with the customer support representative in realtime, getting quick and assuring responses.
You can also find video customer service calls effective since it helps in quicker identification of customer queries and issues offering a faster solution to them.
In addition to that, you can build a strong relationship with customers, thus helping you to cross-sell and up-sell your products and services.
Technology is growing at a faster pace. So, by accepting and implementing it, you can offer a better customer service experience to your customer thus leading to more customer engagement and ultimately an improved customer experience in the future.
Author's Bio:
Revathy Nair is a passionate content and technical writer dedicated to creating content that can engage the audience. Revathi's contributions have helped numerous websites boost their online visibility of clients across all platforms.
Acodez is a leading digital marketing agency in India. Our service includes SEO, SMM, SMO, PPC, and content marketing services to ensure that your website's rank among the top results on the search engine. We are also a leading player in the website design company India arena, offering all kinds of web design and web development services at affordable prices. For further information, please contact us today.
Looking for a good team
for your next project?
Contact us and we'll give you a preliminary free consultation
on the web & mobile strategy that'd suit your needs best.