The advancement in technology has led to a massive growth of digital marketing. Virtually all businesses that are keen on leveraging technology to expand their client base have invested heavily in various digital marketing strategies, such as email marketing and social media marketing.
The average return on investment from email marketing is estimated to be 122%. None of the other digital marketing methods, such as social media marketing and paid search, can match its high performance.
Over the last couple of years, marketing automation has also proved to help brands scale up. This form of marketing enabled businesses to generate 32% more revenue than the average companies that are yet to invest in this technology.
For this article, the main focus is email marketing and marketing automation. Here, you will learn what each strategy means, the key differences, and how to leverage both to achieve better results.
What is Email Marketing?
Email marketing entails sending out emails with information about your brand, products, and services to potential customers. The email contains links to the main website or the landing page to encourage the recipient to take the desired action.
In 2019, more than 3.9 billion people were using emails to communicate, and this number is expected to hit 4.48 billion in 2024.
Based on these two facts, it is not difficult to see why businesses have no problem investing thousands of dollars in an email marketing campaign.
Another DMA report conducted in 2019 showed that for every $1 spent on this form of marketing, the average return on investment (ROI) is $42.
What is Marketing Automation?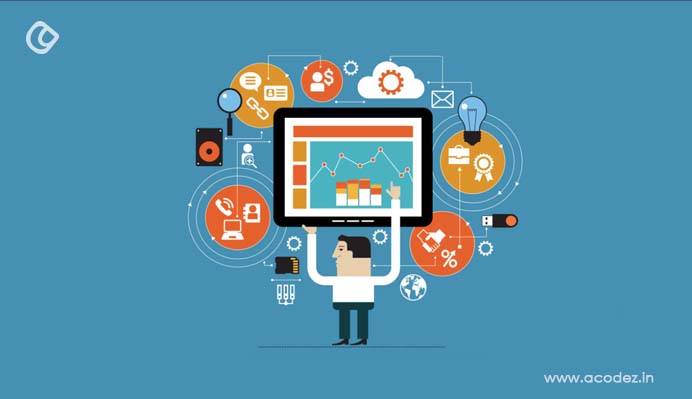 Marketing automation refers to using a new generation software to monitor how potential customers digitally interact with the brand. The data collected by the software gives business leaders a 360-degree view of the prospects and the various digital breadcrumbs they can use to motivate them to convert.
However, you have to ensure that the marketing automation software used resonates with your brand for the best results to be achieved. You also need to hire a team of professionals conversant with it to monitor and interpret the reports generated.
Critical Differences Between Email Marketing and Marketing Automation
Even though email marketing and marketing automation can help your brand get ahead of the competition, there are five key differences between marketing automation and email marketing that you need to keep in mind.
1. Email and Website Behavior Tracking
One of the main differences between the two strategies is the data each collects from the target audience. The automation tools used to conduct email marketing are wired to keep track of the email recipient's behavior right inside the campaign.
For example, the tool will help you know if the potential customer opened the email and the links they clicked on after reading the contents.
The robust software will also go an extra mile to show you how many times a recipient clicked on a link then aggregate the data into a report with specific percentages to help you to know if your campaign is delivering the expected results or not.
Marketing automation software monitors a customer's behavior at every section of your website. It will help you know the specific links that the customer clicked on, which pages they visited after clicking, the infographics or videos they watched, which eBook they downloaded, and many other forms of essential data. 
Concisely, marketing automation will give you a clear picture of the customer's journey through the sales funnel. By analyzing the information, you can create laser-focused campaigns.
Note that the traditional offline marketing strategies are often based on stale data or assumptions about how the market changes or adapts to turbulence in various industries.
2. Single Path vs. Customer-Oriented Messaging
To conduct email marketing, you have to invest a lot of time and resources on the front end to understand the target audience and collect their email addresses. It would be best if you also took the time to create stellar email copy for the company and conduct extensive post-delivery analytics.
While you can send out an email to all the customers who have in the past provided their email addresses, the results may be minimal. Why? Because the message sent may be irrelevant to some of them.
Luckily, modern email marketing software can segment the recipients. That way, different customers receive different emails based on their past interactions with your brand.
Marketing automation is also time-consuming and resource-intensive, but most of the tasks are done upfront. You will still have to plan for every marketing campaign, segment your audience, and create top-notch email copy.
However, you will be able to leverage automated software that has more options and choices.
For example, you can invest in marketing automation software for a drip campaign. In this campaign, you can set the software to automatically send a series of emails to potential customers over time.
The beauty of using such software is that you can set it to send specific emails to customers as you continue engaging with them or as they complete specific actions on the website, such as subscribe to the newsletter or visit a specific landing page.
You could also use the software to conduct a nurture campaign. Your goal is to retarget people who interacted with your brand in the past but did not make a purchase in this company. As a result, you will send out unique emails to re-engage with them.
Behind the scenes, the software will be capturing and analyzing the data to help you know how the recipients responded to your email. Unlike email marketing, the automation software will help you create dynamic marketing campaigns based on specific actions of the leads instead of a homogenous list.
3. Revenue Attribution and Revenue Assumption
One of the benefits of contracting a professional email service provider when doing email marketing is getting to know if the recipient clicks on the call to action.
You can also go the extra mile to use the customer relationship management software to know if that specific lead went ahead to purchase the product.
However, you cannot conclude the email influenced the buying decision if the customer read the email but took a week to purchase. The customer may have interacted with other touch points on your online store website.
This is why many digital marketers are unable to accurately calculate the return on investment (ROI) after email marketing.
Marketing automation is different from email marketing as it allows brands to keep track of the entire buyer's journey from the first time they visit the site to when they check-out.
The best software has additional features that monitor customers' subsequent actions taken after they receive and read the email.
Concisely, instead of assuming and guessing why they made the purchase, you can accurately map the journey.
You will know the specific assets on your website responsible for the high sales and conversion rates recorded in a given period.
4. Dynamic Lead Scoring and Static Information
Lead scoring is of paramount importance when doing digital marketing. What is lead scoring? Simply put, it is a method used by digital marketers to know the worthiness of existing and potential customers.
To do this, values are assigned to the customers based on their degree of interest in the product/service and behavior on the website.
Marketing automation software facilitates lead scoring by collecting ample data that can be used to gauge the intent of the various audience segments.
For instance, if your best clients are companies that generate 10,000 USD in revenue per month, you can create a specific form with questions such as "what is your average monthly revenue?".
Companies that quote the highest revenue or around the 10,000 USD threshold are assigned a high score compared to the rest.
The data collected from such forms will help you to identify potential customers quickly. The information will also be instrumental in creating custom campaigns for different groups of customers.
On the contrary, email marketing software relies only on the information that you input about your customers. This information is usually just the contact details, and so it is unable to go beyond the surface to provide more valuable insights about the market.
You have no option but to invest in another analytics tool to collect and analyze the additional insights. Note that using multiple tools to complete one task is not a cost-effective and efficient way of doing business.
Some of the primary benefits of lead scoring are;
Shortened sales cycles
Increased sales effectiveness and productivity
Increased conversion rates of potential customers to opportunities
Better overview of the return-on-investment (ROI) scale
The bottom line is that you need to have robust marketing automation software to do lead scoring, especially, if your sales cycle is complicated and long. Lead scoring is not a must but can help you scale up if you have a short and straightforward sales cycle.
5. Simple Automation and Intelligent Follow-Up
Unlike before, when email marketing tools were vague, the modern ones have automation components, but the primary capabilities are dependent on the platform's sophistication.
In a simple system, you can schedule email blasts, while in advanced marketing automation systems, you can apply different segmentation filters or rules to group your audience.
In the latter, you can also set transactional triggers and schedule emails based on time zones. It is also possible to run a nurturing marketing campaign based on the data provided by the system.
Marketing automation system functionalism is almost the same, but it goes an extra mile to recommend actions based on the customers' intelligent behavioral analysis.
That is, the system can optimize the time an email is sent out based on a qualified lead's behavior. Some also offer recommendations for offline communication, such as direct mail and phone calls.
Now that you know the main differences between email marketing and marketing automation, the next step is learning how to use each to realize your business's full potential.
Email Marketing Tips for Businesses in 2021 and Beyond
Email marketing is undoubtedly one of the most powerful digital marketing strategies. Here are six simple but effective ways of cranking up your email marketing campaigns.
1. Welcome Email
Show new subscribers or customers that you care about them and appreciate the time they took to join your mail list by sending a warm welcome email.
Ideally, it should be a warm greeting and possibly complemented by a confirmation of receiving their details. Save time by automating this process to ensure every new subscriber or customer gets the email.
2. Remember to Send Reminders
Due to the digital explosion of content, customers are bombarded with thousands of pieces of information every day. Remain relevant to them by sending our reminders about any new products or offers they can leverage to save money.
Like the welcome email, you can automate the reminders but remember to include a link to the landing page or any other page relevant to the information contained in the email.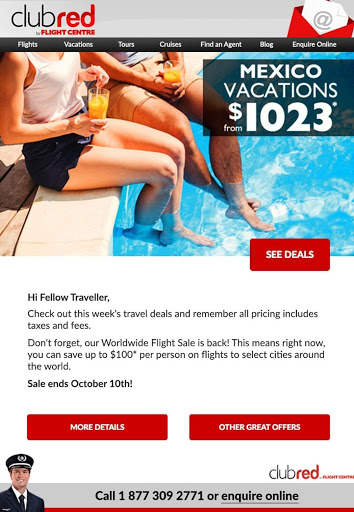 3. Reward Loyal Customers
To further build on the previous point, consider creating a loyalty program that rewards customers who frequently buy your products or use your services.
Come up with a thank you email and automate it, that is, set the software to send out the email after every purchase is made. Make it even juicier by including a token of appreciation such as a discount, voucher, free trial, or coupon.
In regards to profiling customers, use the email marketing software to know which customers read the email and clicked on the link.
With this information at hand, go ahead and use the marketing automation software to track their movements on your website. Such collaboration between the two will help you to get ahead of the curve without breaking the bank.
4. Re-Engage with Inactive Customers
Even as you pay attention to the active customers, you should not sideline prospects who showed interest in your product but failed to complete the purchase.
Re-engage with them by sending out a series of emails to know if they are doing OK or need more information about your brand and its offering. Encourage them to visit again and place an order by giving them an incentive such as a discount.
The main goal is to get back potential customers to boost your sales and revenue.
5. Say Goodbye
Even though it's painful to lose a customer, you should be diplomatic and professional enough to show the outgoing customers that you appreciate the time they spent registering and shopping at your store.
The email will give them peace of mind and encourage them to return one day if they change their minds about your brand or product.
Marketing Automation Tips for Businesses in 2021 and Beyond
Marketing automation is more than just using software to manage your relationship with customers. It is a holistic and customer-oriented way of envisioning your digital marketing campaigns. It is how you follow up with your customers, get more done with fewer resources, and power up your sales team's capability to convert regular website visitors into buying customers.
Here are five superb marketing automation techniques you can use to catapult your business to the next level.
1. Drip Messaging
Drip messaging will keep your customer engaged and interested in what your brand offers. Automate the process but be wary of the sequence to avoid overwhelming the subscribers. The content should be relevant and valuable to them.
2. Progressive prospect Profiling
Gather more insights about the customers by including multiple progressive fields to the forms that customers fill when placing orders or even downloading an eBook or whitepaper.
Unlike the primary forms that collect necessary details, the subsequent form will help you better understand your target customers.
For example, you can ask them to give you details of their industry, job title, and the company they work for.
3. Lead Nurturing
Create reminder emails and automate them to engage with potential customers who have already interacted with your brand and shown interest in converting but have since gone cold.
Add special discounts and ads in the emails to encourage them to visit the website and place an order.
4. Personalize the Messages
Use web plugins to change the message or the content to match your customers' different geographical locations.
Track the content they have viewed in the past and show similar content to see if they will take the desired action/step. HubSpot is an invaluable tool that you can use to send out customized messages to your customers.
5. Segment the Email List
Segmenting the email list will prevent you from sending irrelevant emails to subscribers. Create groups based on how the potential customers have been interacting with the brand.
For example, there is no need to send a remarketing email to customers who just joined your mailing list.
Conclusion
Even though there are significant differences between email marketing and marketing automation, it is possible to use both of them to enhance your digital marketing campaigns' performance.
Email marketing will help you connect with customers better by using the marketing automation software's data.
Like any other digital marketing strategy, you need to monitor the analytics reports generated by both software to know if you are headed in the right direction.
Acodez is a leading digital marketing agency in India. Our services includes SEO, SMM, SMO, PPC, and content marketing services to ensure that your website's rank among the top results on the search engine. We are also a leading player in the website design company India arena, offering all kinds of web design and web development services at affordable prices. For further information, please contact us today.
Looking for a good team
for your next project?
Contact us and we'll give you a preliminary free consultation
on the web & mobile strategy that'd suit your needs best.