In the year 2017 a site looks empty without an image! If you agree with me then, let me help you to find some great and trending images!
Images act as a welcome refresher. Used with textual content they usually help to considerably enhance the reading experience. However acquiring the appropriate image without infringing any copyright issues can sometimes become a challenge. Knowing the right sources can be a big help.
1. Flickr:
Perhaps one of the most popular among photo sites, Flickr's service profile also includes image hosting, video hosting and web hosting. The array of excellent photographs made available on this portal make this one of your most preferred destinations for selecting the best pictures to feature on your blog. You will have to search for images using the creative commons license which levies some restrictions on its usage. One restriction being that, users interested in embedding a particular image in their blog need to provide relevant credits to the owner. This is termed as the Attribution license. If you adhere to this simple rule, Flickr allows you to share, copy, modify and publish a piece of work, even for commercial purposes.
2. Stock.xchng(SXC):
stock.xchng (SXC), now known as Free Images, provides a host of excellent quality stock photographs and illustrations. The concept of stock photographs emerges from the availability of a collection of licensed photographs that are used for creative purposes at a cost lower than that required to pay a professional photographer. The site hosts a wide collection of photographs that you can use for your blogs or website design purposes. However, they are bound by the attribution license and need to be given credit for their use.
3. MorgueFile: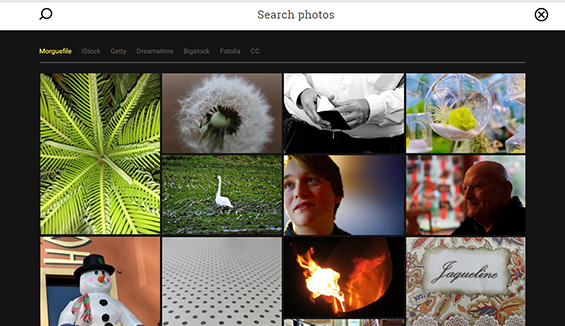 The MorgqueFile is yet another database comprising licensed images. The high resolution digital images are free and can be used for commercial as well as for personal use. The site also acts as a storage repository where users can upload their images for sharing or storing purposes. All files uploaded are bound by the MorgueFile Free License. This allows you to use it for commercial purposes and does not require you to provide any credits to the owners of the images.
4. PhotoPin:
The PhotoPin.com is yet another repository where bloggers and creative individuals can dive in to avail the appropriate image for their need. You can search for any photo on its intuitive interface; preview it and download it. You can also download its attribution link. The site gives you the option to buy the photo instead of only linking to it.
5. WikiMedia Commons:
Wikimedia Commons is another online repository that makes images, sound, and a host of other media files freely available. Though known to not adhere to any attribution license, it is always best to check before using any image or media files availed from the site.
6. Free Digital Photos:
The FreeDigitalPhotos.net is an amazing repository of digital photography created by professional photographers and illustrators. The larger versions of all photos available on the portal are reasonably priced. The smaller versions however are available free of cost. All images are bound by the attribution license and are indicated if there is any deviation in the norm.
7. Pixabay:
Pixabay offers a huge public domain of photographs and vector graphics contributed by photographers and digital illustrators. There are a collection of more than 70,000 images in the site and the collection is still growing. You do not need to register on the site to avail the superior quality images. You can use, modify and redistribute the images freely, even for commercial purposes. The owners need not be requested for permission and do not need to be provided with any credits.
8. StockSnap.io: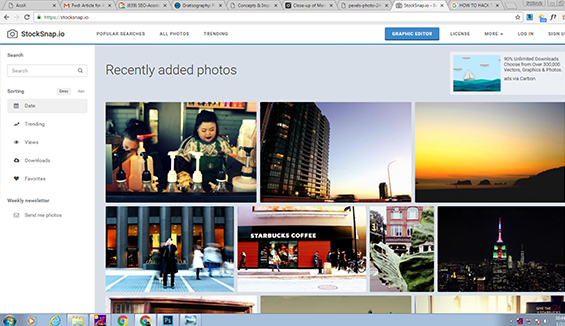 If you are searching for some high resolution images then, it's here. StockSnap.io possesses a wide range of stock photos that are free and awesome. Also, this site is quite popular among web designers as it provides you with a search feature that comes in handy making it easier for people to browse through the large number of images that it contains. The site also helps to track, view, and download images which help you get your hands on the best photo available.
Also, this site is one of the places on the web that adds up a number of images frequently. No attribution is required as all these photos belong to the Creative Commons Public Domain.
9. Unsplash:
This site is another place on the web where you will be overwhelmed with the large number of high-resolution photos that are available for absolutely free of cost. The Unsplash team is always watching out for new submissions and would showcase around 10 high quality photos every 10 days.
No attribution required. The photos can be uploaded under the Creative Commons Public Domain License.
10. Gratisography:
In Gratisography, the photos are beautiful and these are the ones captured by Ryan McGuire from Bells Design. If you are looking for some photos for your personal or commercial web design needs then, you can get it here over Gratisography, where you can find high-resolution pictures for free. You will find that the photos that are added are free from copyright restrictions and are awesome.
11. FreeImages:
If you are looking for some new and unique looking open-source images, then, don't think twice before reaching out FreeImages where you can find the best in the lot. You might find that the other stock-photo sites are stocking a similar kind of photographs which might belong to more or less the same domain and people get bored because of these. But, with FreeImages you do not have to worry about such a scenario as they have over thousands of images that come from a wide variety of domains.
Where else can you find searchable images that can help you save time?
Absolutely, difficult to find!
12. Picography:
Picography is the simple one in the lot. This scroll-through gallery contains a wide variety of randomly gathered images that have been captured by some of the expert professional photographers.
13. Kaboompics:
Kaboompics! Cool name isn't it?
This is a place where you can find some enchanting high resolution photos. Here, you can grab a wide variety of photos from various niches starting from food to landscapes and much more.
Also, these photos are available to the users without any copyright restrictions. It is very easy to pluck a photo that matches your needs.
The brain behind the site is Karolina, a web designer from Poland.
No formal attribution imposed!
All that Karolina requests to the users is to do a small favor if possible by including photo credit with a link back to her site. This doesn't require any effort!
It is one of the factors that have helped her site to become more popular.
14. Freerange:
Freerange is one of those websites that has contributors from both in-house and external professional photographers. In fact, the team of external contributors is growing.
These high-quality images are not only awesome but are photographed digitally on Canon DSLR Cameras or on a high resolution Nikon scan of an original 35mm slide.
15. Life of Pix:
Life of Pix is showcased by the Leeroy Advertising Agency in Montreal and you can find a wide variety of high-quality photos that are awesome. The talent of the photographers should be praised which is very much visible in these images.
These images belong to the public domain and you can very well grab them for both your personal and commercial needs.
You can also visit its counterpart Life of Vids! You can find a wide variety of video footages, loops, clips and much more on this website which is updated on a weekly basis. These footages come with no copyright restrictions and you can download these if you are a Vimeo user.
16. Hubspot:
Hubspot? Of course, they do have stock photos!
In fact it looks like they are here to put a full stop to your needs for free stock photos in high-quality.
Have a look at the following collections to find what you need:
75 more assorted photos

250 Holiday-Themed Photos

160 Business-Themed Photos

80 Assorted Photos
17. Jay Mantri:
Jay Mantri is quite popular today! In fact, while I was on my hunt for where to find some of the high-quality professional photographs, I found this name listed across all the sites.
You will find that this Designer Jay Mantri has weaved up a very highly impressive gallery of high-quality and professional images for everyone in need.
The name suggests what you can find here.
It would be cool to have a black and white photo on your website every now and then! Don't you agree?
The gallery of vintage photos that you can find in here has been collected from Flickr Commons, the popular public archive. Also, the fact is that these photos are free from copyright restrictions.
19. Foodie's Feed:
Do you own a website or a blog related to food? Of course, we all love it if we can have some interesting images that entice our readers when they visit our site.
You can find a number of delicacies right from the vegetables in your garden to the cakes and pastries that everyone love. On Foodie's Feed, they upload over five images every week. These images are of high-resolution.
Also, the site is backed by donations from the PayPal button. But, it is a bet that you cannot refrain yourself from collecting these awesome images of food.
20. Public Domain Archive:

This is one of the places where you can find both vintage and the ultra modern combination of pictures released from the Public Domain Archive. This collection of images are colorful and bomblastic.
Striking name right?
Yes, of course! It will stay etched in your mind. The next time you are in need of some new photos do not forget to browse this site as you can find your item easily here. All the photos are sorted based on copy space, color and category.
Also, 20 new photos are added every week to this site as these are released from the Creative Commons CCO.
You can easily find high-resolution photos here. Anyone can use these! Bloggers, developers, social media marketers, designers and all others have found this site to be very useful to them.
The images are absolutely free of cost. All you have to do is sign up for their email list which is a small favor and they will send your photos to your mail.
Don't you like it?
23. Made in Moments:
Often Travel and Tour websites suffer from the lack of high-quality and beautiful images. Not anymore!
Tomy and Marina one of the awesome couples who love touring the world own the website "Made in Moments" where they share their beautiful travel moments.
Are you in search of a landscape or architectural photo then look no more. You are at the right place.
The natural and beautiful images that you can find here are the contribution of a number of photographers who are also travelers bringing back their memories to life through these snaps.
25. Death to stock photos:
Let us forget all those recurring and similar photos that we can find almost everywhere over the web. It is too boring! People don't like such photos that they can see on almost every other website. So, now here it is time to bring some new photos to life. Death to Stock photos will deliver you with around 10 new photos every week. All you need to do is watch out when they deliver the next bundle to your inbox.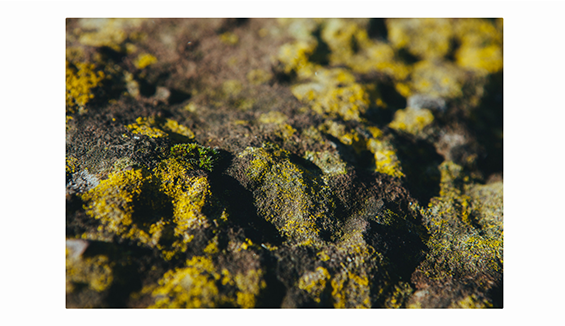 Here, you need not expect stock photos but you can find small-scale handpicked ones. All you have to do is sign up for their email list and you will start receiving around 7 of their high-resolution pictures every week.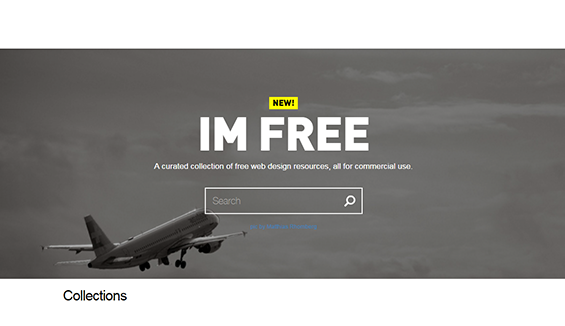 The name suggests what it offers. It is free of cost. You might be requested attribution but it is worth. The images that you can find here are of the same quality as the ones you can find on the paid sides.
However, it's important that you check out the licensing details and terms and conditions for these sites before using the images.
Also, some free sites do not have proper procedures in place to ensure if the image is from the copyright holder. In case you want to remain legally safe, you can consider cheap sites to purchase images.
Are you in search of stock photos? Where are you searching for them? Tell us where do you get your stock photos from? If they are from a site apart from the ones listed here, share the details with us.
Acodez IT Solutions is a web design company based in India. We have been offering all kinds of web design and web development services to our clients across the world. We implement the most modern techniques of web design to design the websites.
We are also a SEO agency based in India. We offer all kinds of inbound marketing services helping our clients take their business to the next level.
For further details, contact us today.
Looking for a good team
for your next project?
Contact us and we'll give you a preliminary free consultation
on the web & mobile strategy that'd suit your needs best.