Real estate is an ever-flourishin industry. This has had a great impact on the buyers and sellers alike. From the realtor's perspective, it is important that they keep a track on the current flow of events so that they are not missing out on the trends or sales. To stay in trend, it is vital that the realtors choose the most updated techniques, which includes online ways of getting real estate leads.
Various factors might bring about an impact on your leads. Some might include the weather conditions, the costs, etc. Again, industry vacillations or a crash in the relevant market could actually affect your business no doubt, which you might have already experienced if you are in this field. It is always good if you can stay buckled up for some unpredictable turn of events that the real estate world is bound to face at any point in time. This can be by finding out some means to generate organic leads for your real estate industry.
In fact, before we share some of these tips with you, it would be great if you could get acquainted with some of the benefits of generating real estate seller leads.
Reaching out and assisting to a number of clients simultaneously

Bidding can bring about a high commission when you are alert

There are more chances of generating genuine referrals, which is really important if you are staying in this           market

You have got more time to sort out the most important things
In fact, some sources reveal that not less 40% of sellers found an agent or realtor on a real estate website, while some could meet an agent at an open house – this gives some food for thought if you are really thinking of investing over the various possibilities in the online market for real estate.
So let us get started with some of the important ideas that would open new avenues for you to explore in the world of real estate online:
A Website Is a First and Foremost Step
If you have been part of the brokerage system, of course, you would be enjoying a special space somewhere on their website. But do you think that is sufficient to sustain you throughout the journey? No, it needs more than that – having a website of yours could not hurt. It is important that you carve out a space for yourself online. This is important if you are to stay longer or forever in this industry.
With a website, you are opening doors to building a personalized brand, exhibiting your capabilities, uniqueness and also you get to share what your clients feel about you. This is important if your clients are looking for a consistency in your patterns of providing services – this is regardless of even if you decide to transit from one brokerage to another.
Optimizing Your Site
Once you have a site set up, you need leads flowing in. Optimizing your site will trigger clients flow into your site. Create blog posts, which is very important for your site if it is here to attract customers. It would be great if you could include insights for helping customers tackle common questions or challenges that might arise during the process of buying or selling. It would be great if you can add some how-to videos and also get them to provide you with email addresses through newsletter signups.
Developing Niches are Equally Important
It is important to explore your opportunities across historic homes, provide your clients with assistance to find the apartment of their dreams and more. This will help you to realize what niche your expertise is invited to and become an expert in that. This will enhance your reputation as a brand and it would help you to gain further popularity across the buyer-seller domains.
The Open House Could Be a Great Idea – You Never Know
How about hitting up an open house to acquire new leads – have you ever thought about this idea? So if you have not yet thought about this – then, it is high time you decided to replace the traditional techniques of reaching out to your buyers and sellers, helping them find newer opportunities.
LinkedIn Can provide Enormous Options
LinkedIn is considered to be one of the best places for businesses where they can find a lot of professional opportunities through networking. In fact, you can directly hit on your target audiences. You can find first-time homebuyers, sellers and even communities for real estate investors that will connect you to the latest local real estate market. In fact, you can explore some of the groups where there are potential buyers, wherein you can assess, analyze and contribute to their ideas.
You can make yourself heard by posting the latest ideas as a blog post and this could be specifically focusing around the upcoming neighborhoods in your locality. And the interaction starts from here – people start asking questions or providing suggestions, and you can engage by sharing further insights making it a healthy conversation. This is networking and staying connected. Now a constant engagement is involved – grab the opportunity, follow up with prospects that seem to hit the button and you can take it a step ahead by conversing over the phone.
Organizing Your Buyers
It is always a daunting task when it comes to acquiring referrals. Once you have helped your potential prospect through the sales funnel and taken them to live in the house of their dreams, what next? Follow up and try acquiring potential prospects.
There are some ways to get what you need by offering a courtesy-something to your buyers. Let us see how that can be done:
Think about offering your buyers a small congratulatory closing gift – anything would make them happy

Before closing it, make sure that you get in touch with them again and take some time off to thank them and ask for referrals

Also during any of your meetings, hand out business cards to them so that they can actually pass it on to anyone in need.
But here the most important thing you need to understand is that don't underestimate the power of these referrals – though it might not get you direct sales, there are possibilities that you are networking toward the right set of audience.
Get Yourself Acquainted to Sellers or Owners Who List out Properties for Sale
They refer to themselves as 'for sale by owner' and if you find any of these listings, then go ahead and help them. The fact is that not more than 90% of sellers are able to close a sales while they try to sell their property without any help. Some of the factors include lack of experience, marketing that is poor, the price that might be too high and resource shortage. So if the seller has no or least experience in real estate, then things are going to get really nasty here. But this again opens great channels for you to lay out your expertise. You could also offer a free consultation for your service, which would attract more choices.
So if you are not going by these listings, there are chances that you reach out to sellers with expired listings – but in case if they have been working with other agents and haven't found much luck, chances are that they would grab your offer and this would be in your pocket. You can always contact the seller and let them know that you have a couple of stalled listings with you. Now you can think of a better plan to bring about an exposure for your listings. In case if you have a good plan and the pricing is something that they feel is fair and reasonable, chances are that the seller would stay with you.
How Can we Forget Facebook for Leads?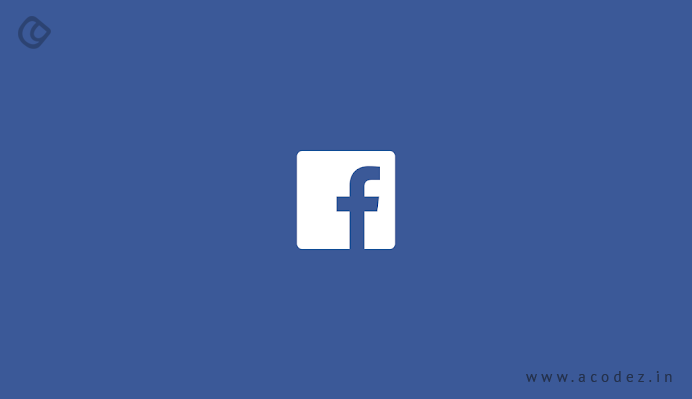 Facebook is one of the rarest of places where we could find leads like nowhere else. In fact, Facebook has brought about a number of advancements to improve functionality, helping people search for places, things and even other people on their profiles. You can even search for locations with keywords by entering these into the search box on your Facebook profile. If you haven't tried it yet; try it now. You can maybe enter your location combined with relevant keywords such as house needed, moving to shift, packing, selling homes – this would help you to get your hands on individuals across your network who would be the best in your seller lot.
Channeling Accounts
It is important that you keep track of who is ruling the markets. You can either Google it or maybe get some expert advice. And once you get to know, fix a meeting with these people. You can tell them that you have a handful of bankers, attorneys and even insurance agents, where they would survive and find the best.
These are some of the important points that you need to keep in mind when generating real estate leads.
If you have better ideas, you can always share those with us.
Acodez IT Solutions is a SEO agency based in India offering all kinds of digital marketing Agency India to our clients in India and abroad. We have helped a number of our clients who are experiencing a great fluctuation in their rankings after our SEO experts have started assisting them. We are also a web design company in India and can help you with designing and developing your websites at affordable prices.