Motion graphics have become an inevitable part of the latest website design trends. With motion graphics, designers have found a way to attract user attention and leave an impression. When designed well, it becomes a strong weapon to take your people's attention across a narrative that would have been easily ignored otherwise if there were no creative elements in it.
If you had never thought about how you could bring about some uniqueness and add life to your designs, maybe you should have tried motion graphics. It would have helped you to some extent.
Let us examine how.
Visuals and Branding
Branding is not just about your logo. It doesn't end there- everything about your business that you create for the online as well as the physical world counts. Agree? Of course, yes. A lot of elements are part of motion design starting with music, audio and visuals, such as videos and images. Everything that you include in your design represents your brand – what it is about and what is the message you are trying to convey. If you never thought about this part of your brand's visual area, remember visual should become an important part of your brand conversation so that it stays etched to the minds of your users.
This is where you can introduce some interesting motion graphics within your promotional side of branding.
When you have an expert creative team with you, motion graphics automatically emerge. Inspiration is a major part of any design process. When you work as a team, you each know what is going on with the other side of the team – regardless of whether it is working on prototypes or the mood board part, each time, you get ideas on how well you can bring about innovation in your motion graphics.
The most important thing to keep in mind is that when you do not have a great idea of what you are doing with motion graphics, it is better to keep simple and small. This would help in generating a bi-product that people would love.
This brings us to another important point of our discussion – is motion graphics for me? Do I really need it?
Before you start with it, check with yourself whether you actually need motion graphics for your project. Think about what kind of uniqueness you are trying to bring to your project by creating a movement across it. If this is achieved with static elements, then why do you need a motion?
When you have everything you need, then why create a lot of chaos by adding clutter to your design.
So this takes to another turning point of your design stage: deciding your goal.
What is the main intention behind this project of yours? So when you start the project, it is important to have a clear picture of what you want to achieve right from the beginning. All these motion elements have a role to play in conveying the message clearly to the audiences. It could be anything, including a narrative, teaser, product overview and more.
We will take you through the most important points to consider when you are including motion graphics in website design.
Visual Impact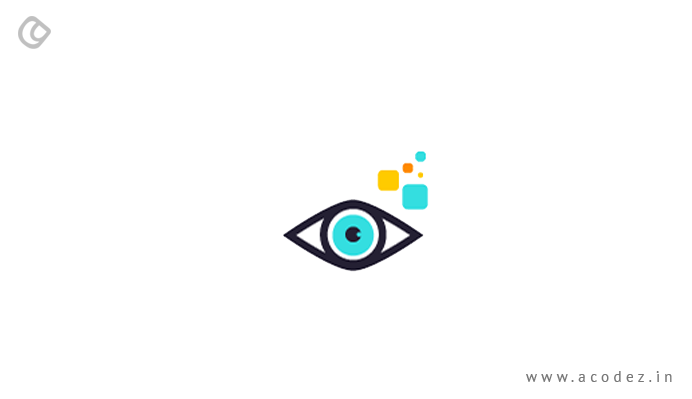 All the success lies in how your video made your people feel. This feeling would desire the next action that they are supposed to take. Mainly, motion graphics are related to dropping awareness and consideration in people.
Let us take a brief look at how design and animation evolved. The most vital decisive factors of any motion graphic include design and animation in website design. This is where designers and animators come together. Brainstorming and collaborating as a team together will help them to decide on what are the innovations they could introduce and the kind of motion-driven concept they could introduce.
As a team, there are a few interesting insights that you can work and agree upon. These include the main objective, tone, story or message and distribution (where your motion graphic will be placed, and the phases of its consumption).
Storytelling
As we discussed, it is important to have a clear picture of the most important information. With infographics, you could share important information in a clear and legible way. To add more color to this, you can do embed this in a video format. This helps in adding emphasis to the most important items.
With the right kind of visuals, storytelling becomes easier. This is what motion graphics can do to elements, including the video backgrounds that we have. With this, you can easily convey your narrative in a storytelling format, without bugging your people with a lot of text.
Save for Web and Devices Command
The 'Save for Web & Devices' command can be used to save your graphics. When it comes to web design, it is important to ensure that you save your images in the least possible file sizes. However, when you minimize or shrink your images, do not forget that these have to look their best. When it comes to creating graphics in Photoshop, the best approach is by bringing about a balance between the image quality and file size. This gap is introduced when web designers use 'Save-as' command instead of using 'Save for Web & Devices' command in Photoshop.
With this command, you can create files that are appropriately optimized for web design with regard to the quality and resolution of images, browser compatibility, etc. This command offers a dialog window, which will help you in finetuning your images. The graphics' settings will display the effects on file size and image quality.
Web Safe Colors are Always a Safer Option
In most browsers and most monitors, the web-safe colors display appropriately, ensuring that your web design is rendered the same, no matter on which device it is being viewed. Ensuring that you are using web-safe colors include:
On the bottom left corner, you can find the color picker dialog window, where you check the 'Only Web Colors' option. With this, you can limit the kind of colors that are displayed on the window as just web-safe colors.
Conversion of color to a web-safe color
By clicking on the little cube in the Color Picker, you can convert any color into the closest web-safe color.
Using the 'Progressive Scan' Option for JPG
One of the best options for photographic and high-resolution images is the jpg file format. On the basis of your projected audiences, the best option is to use a progressive scan jpg which will ensure that the image that is being rendered looks exactly the same while the site loads. This is how the user can see the image before it can be downloaded ensuring that the web page is responsive than it was before.
Saving Graphics With Transparency as in PNGs
One of the ideal options for rendering images with transparency is using the png image format. You will find that most of the mainstream browsers render png transparency. You have only parts of your PNG rendered as transparent, which will be displayed in color.
Saving Animated Graphics as GIF
Though everyone prefers to use PNG, GIF format can be used instead as it will make the image more animated than with using Png and jpg files. The extended format of png, that is animated portable network graphics (APNG), can be used for this purpose, however, it doesn't provide browser support. Unless you want your image is required to be animated, PNG would be a better option.
Download Time is Important
This is where optimizing and saving your graphics become important in order to ensure that your site loads quickly and renders beautifully.
Iterating Early
Storyboards are more or less sketches. Redesigning is easier at this stage. It is better not to depend on your animator for help with this, but start doing it earlier.
These are some of the important steps for motion graphics designing with ease.
Follow these and you would find that everything has been taken care of. However, it is important to ensure that you need these motion graphics for sure.
If you need any help, you can always reach out to us. We have experts who can help you in the process.
Acodez is an established web development and web design company in India, offering all kinds of website design and development services at affordable prices. We are also an SEO and digital marketing agency offering inbound marketing solutions to help take your business to the next level. For further information, contact us today.
Looking for a good team
for your next project?
Contact us and we'll give you a preliminary free consultation
on the web & mobile strategy that'd suit your needs best.