E-commerce has bloomed over years and is one of the fastest-growing domains in the online world. Though it took some time for this to be accepted by the end users, today we are at a point where majority of the people love to shop online. There were numerous concerns revolving around online shopping at its launch, but over years, people tend to have started trusting E-commerce for all their shopping needs.
In India, people prefer shopping online these days rather than having to visit the physical store. The payment features that are smart and secure as well as the cash on delivery (COD), which makes payment even more safer with hassle-free shipping, easy returns and reach out.
Let us check out the development or growth of this e-commerce sector in India. We have specifically collected substantial data from across the web after analysis and inferences of information acquired from authentic sources. In the year 2013, around 8 million people have been shopping online. And, the most interesting factor is that they have done shopping from some of the major online shopping sites. And, the number 8 million had risen to around 100 million by the year 2016. The new shoppers (customer base) accounting to around 50% came from the tier one and tier two towns of India. Today, we can proudly say that India is one among the places where online shopping has been blooming and will continue to do so. This means that online shopping has a lot of prospects in future.
Here are some of the reasons why the experts are predicting that the e-commerce industry is bound to flourish in India:
Internet will soon reach across the remote areas which lack internet resources now.

The outreach of internet to the remote areas would bring about more number of mobile and smartphone users.

This will enhance the growth in sale of smartphones.

Online shopping would actually add to the growth in the shopping scale of smartphones.
This growth in online shopping trend is triggered by factors, including time and effort. Online stores have amazing discounts than offline stores – another interesting reason that attracts the users.
Let us take an in-depth plunge further into E-commerce.
So what exactly or how can we define 'e-commerce'?
E-commerce originated somewhere toward the late 90's. A variety of e-commerce businesses include business to business (B2B), customer to business (C2B), consumer to customer (C2C) and business to customer (B2C).
All transactions would be handled electronically or online – e-commerce facilitates all the various shopping-related activities, including the purchase and sales of goods and services, shipping, billing, etc. online.
The kind of e-commerce model that we will be discussing here would majorly revolve around B2C. The main objective of this model is to facilitate the transfer or supply of goods and services between the online shops and consumers on the basis of the items or goods that the business supplies. In the US, there are around or maybe more than 100, 000 B2C inventories, which will be increasing over time. As far as India is concerned, the latest initiative 'Make in India' would be further boosting the business arenas of both small and medium sized businesses by helping them reach out to their customers across the domestic and international markets.
So what are the factors that will change the face of e-commerce in India?
The Far and Wide Reach of Internet:
The reduction in the cost of internet and the increase in the reach of smartphones far and wide is breaking all barriers and bringing forward the remote areas with access to internet.
Payment Modes – Not Just One, But Many:
The cash on delivery (COD) facility as a payment mode is in fact helping the e-commerce industry grow further with people opting for online shopping. Also, the use of credit cards would soon be another popular mode of payment while shopping online as more people are becoming aware of its benefits.
Reaching Out to the Less Internet Access Areas:
As we have already discussed with the penetration of internet and smartphones to the more remote areas, more number of people would opt for online shopping as they have lesser facilities for shopping online. They would consider this a blessing as this will bring them closer to their favorite dealers without taking the pain of traveling long distances.
User Experience is Best:
The e-commerce sector is improving and growing. So as it grows and improves, the dealers and business owners are striving their best to make it aligned with the user needs, including speedy delivery, return options, multiple methods of payment and more. Now since each of the e-commerce solutions are competing hard to provide their consumers with the best, consumers are left in doubt about which should be their choice.
Offering Customized Solutions:
As discussed, e-commerce is striving to offer highly customized solutions to ensure a great user experience. These customized solutions will be made available to users to help them experience a wonderful shopping. This would actually enable the dealers or business owners to sell more and consumers to shop online for the best products across the web. Despite the fact that the e-commerce market has to face challenges like not being able to reach out to the low tier village or rural areas, still we can see that there is a bloom in the sales as they have been implementing some of the best techniques of branding and marketing thereby improving sales and traffic.
What are the possible threats to e-commerce in India?
Every business and business model comes with a lot of challenges. But, the way we tackle and overcome these challenges determine whether we stay or leave. One of the important thing that every business owner needs to know is what these challenges are before setting out to do business.
The problem with infrastructure:
China is one of the countries with the highest rate of online shoppers in the Asia-Pacific, with India closing following on heels. The problem is that these countries lag in the technology offering that they choose to provide – as both have not made great advancements in reaching out far and wide. The major ingredient for an E-commerce industry to stay in there is internet connectivity. The major population in India lives in rural areas and only around 0.5% of this population has a strong access to internet connectivity. These are some of the factors that has been holding back the e-commerce industry from reaching heights.
 Branding and Related Marketing Activities: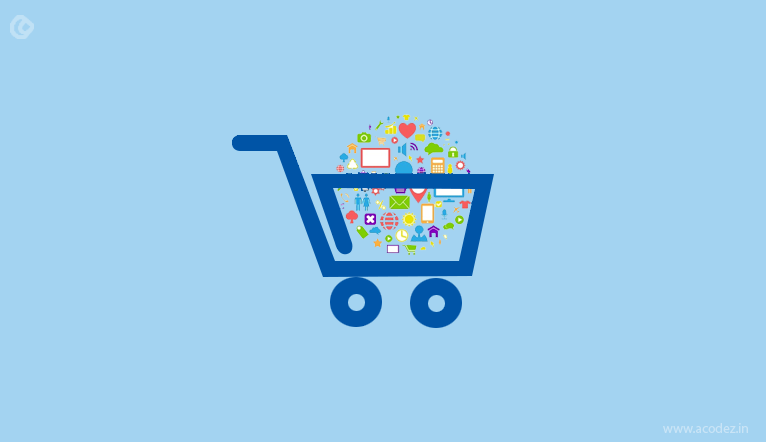 Branding and marketing are two of the expensive activities related to setting up an e-commerce site. It is not an easy task to get the brand up in the market and ensure that it reaches the target audiences. So while targeting consumers individually online, it is more expensive than ever. Unless the branding has been done appropriately, there are least chances that the consumers will come to the site.
Competition is High:
Not one e-commerce business is playing in the market. But, there are many similar ones competing with one another. The competition is getting tougher day by day. So many are providing unbelievable discounts, offers, price reduction on quality goods helping consumers enjoy best benefits and prices on the goods that they purchase pulls them closer to certain e-commerce businesses while they stay away from the ones that don't consider their feelings.
Supply Chain And Shipping:
The logistics is another category of importance. If an error occurs in this, it will end up blacklisting the company's service forever. It is always best to keep a 'return convenience' in case of a damage or disaster that is unexpected. This would make your product or business appear more genuine and trustworthy and drive consumers toward your brand.
The Appearance And Experience:
We are all more driven by the physical appearance of a product. As far as the Indian e-commerce industry is concerned, one of the major challenges that they face is providing a touch and feel experience. Our consumers prefer to purchase goods only after experiencing the 'touch and feel' of it. This mainly impacts industries, such as the textiles, artefacts, jewelry, technology, etc. So, we need to find a way to deal with this.
As we move toward the next part of 2018, we should be looking forward to offering great services across artificial intelligence (AI), machine learning (ML), big data, etc. to offer our consumers with what they expect taking our businesses toward success. So now it is important to ensure that the e-commerce industry flourishes. We should be focusing on how to make it better for the time ahead.
Here we will examine some of the e-commerce trends that we can expect to see in future:
Though there are a number of challenges, still the e-commerce industry is expected to reach heights. Let us find out what experts are expecting.
The e-commerce industry is growing at an unexpected rate. So, the scope is limitless. This is why experts say that a lot of new trends will be soon seen emerging in the industry. What are these:
Social Media Influence:
So, let us decide to get our products across all the social media platforms. Some of the social media platforms are already supporting online business.
Mobile apps:
By now, almost all the businesses are implementing their businesses across mobile apps. This would trigger the e-commerce zone in time.
Google Buttons:
Soon Google buttons would further fuel people's quest for new methods to shop, wherein they can make a purchase with just a click on this button.
Drone:
The latest in the e-commerce industry is the drone system. It would bring about the delivery of these products on the same day avoiding the wait and headache of the traditional systems.
Let us keep our fingers crossed for the new changes that would arrive soon.
Acodez  is one of the leading web development companies in India offering all kinds of web design solutions. We are an ecommerce web development company in India with a wide range experience in various technologies. of technology expertise  For more information, please contact us today.