User experience (UX) is intended at satisfying customer needs without any flaws or bugs. Any doubt about that? It is one of the best ways you can assuage the cognitive load. In fact, the idea of UX didn't emerge today or yesterday, but it has been here since time immemorable. From day one of the evolutions of mankind, we have always been on the quest for things (tools and techniques) that would ease our lives. (Making each experience memorable or better than the previous one)
Now, we have reached a point where companies are realizing or, in other words, acknowledging the fact that being user-centric is directly beneficial to their organizations.
Coming Back to User Experience or UX
Donald A. Norman is the agent behind the baptization of the term 'user experience'. He got an idea to coin this term as such from the connection between usability and human interface. According to him, this term encompasses an experience that emerges during an interaction with any process or system. This could include anything and everything – design, structure, and so on.
If we do an in-depth search, UX existed around us from say, the 4000 BC or maybe before that. There is no exact evidence to the date when it came into existence. But human beings have been trying their best to bring about enhancement at every level of technology that they use.
Evolution of UX Over Time
Though these days, the term user experience is commonly referred to as UX, decades ago, it actually referred to a user's experience. Today, it is metaphorically used for a number of aspects: process, methodology, system, and what not!
Designing an experience for a user is a challenge! It has been so always. Because we are not just designing an experience, but a great one.
How well the user interacts marks their overall experience with a product or a system. This experience is always specific to a user and cannot be experienced by others. All that a designer can do is create an object, which is expected to provide a result. This result is in the form of an experience that the user is expecting.
In other terms, UX might refer to the ease-of-use related to any object, which matters.
User Experience Design (starting from the traditional one)
The oldest one is usually based on the linear-sequential life cycle software development archetype. For sculpting a great user experience, the software development model needs to be given some thought. So the designers have to indulge in a little research and development before they set out.
The design research would take time. In some cases, it might be wrapped up in no time. But in any case, the design prototype is the basis for the development process.
A normal design process that is usually discussed in software engineering is a step-by-step process, including research (finding out what needs to be solved), listing out each of these concerns (step by step), building user personas and maybe their journey through each stage or phase, ideating exercises, which gives rise to new concepts, and finally coming up with the prototype.
This would then be tested and once successful, we start with the development process. This will help in product development, which will then go live.
Our UX process also follows a similar life cycle but it is more of a ground-up approach (the execution starts from down to top).
But this might not complement with agile. This was taken care of by getting rid of the linear-sequential life cycle model that was non-compliant with agile methodology.
A Quick Peek into How This Emerged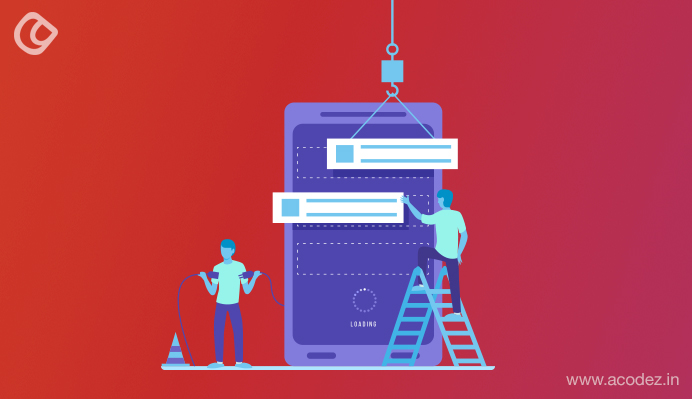 In the beginning, there was Moore's Law. Earlier, this law was considered to be efficient in a software development cycle or model as the one we discussed earlier. But later on, certain big organizations realized we could do better. They wished to provide more to their people. This is when the slow-moving Moore's Law happened to be overridden.
With this new replacement came a number of benefits, such as versatility and improved speed, along with high quality. Agile was the methodology that supported repetition in a swift sense. For a program that Moore's Law would take around a year, Agile was able to complete in taking not more than five weeks. Now, isn't that amazing?
But again, there was something that needed to be dealt with. So now, we are at a point where the updates are arriving more than once every two or three weeks. This led to another small problem – the UX team lacked the time to understand and then accomplish what was needed of them. In other words, here UX emerged as the bad thing or villain.
This is when people handling UX were left with no option, but to go ahead with their design and development process, without the UX commotion.
Do you think abandoning UX would have been a long-term solution? Not in a time when UX ranked at the top of all other aspects when choosing a product or service!
So How Did They Overcome the Mess?
They hired youngsters who were tech-geeks and really passionate about what they did. This helped them to iterate rapidly in a short time (which was once or twice a month), as needed. These people had a clear picture of what was to be done to offer a great user experience, without messing up things as before. These kinds of people are referred to as UX designers.
But the problem with businesses is that they misconceive UX as maybe something that is a visual requirement and nothing more, which is dangerous.
Many experts in the field have been discussing and debating how this perception is causing organizations to lose business. All because they ignore the one main aspect: UX
Over time, say a couple of years back, the perception started changing and there has been a lot of difference in what is happening.
Introducing a New Kind of UX
With a lot of changes taking place in the world of UX every day, it was imperative that people's perception needed to be changed and there needed a shift from the traditional UX to something that was modern and the need of the hour. This is when Jeff Gothelf came up with an idea of UX that would result in a radical shift from the existing traditional process of UX. This kind of UX, which was focused more on the end results rather than the needs came to be known as Lean UX.
Lean UX model didn't permit any imprecise or ambiguous product definitions (there was no fooling around). This was a serious business. However, it came with some imperfections. Designers struggled the most with such a model.
They were forced to take care of a sprint backlog. This was even before they were told what they would be designing. As a result, the Lean-Agile partnership resulted in the creation and elimination of some features, which would never appear in the final product.
The Lean UX is something that most designers preferred, and no one dared change a thing on it. We Need Better. Isn't it?
So yes, you guessed it right! There came the next stage of UX's evolution: dual track design. This bridges the existing gaps between research and design.
It works in compliance with the Lean UX process, which has not been abandoned. What exactly happens here?
The research process or phase is capable of fueling the design sprint. The Lean UX will then fuel the iterative phase.
In this case, there exists a team (production one preferably) that is working on fueling the iterative research phase. Also, there could be cases where the backlog lacks a detailed definition. But when this happens, the challenges are examined or investigated, and a design sprint is executed in that case. This will help to address whatever problems exist.
In most cases, there might not be a production team or someone responsible to handle the bugs. Most teams are busy with the iteration experimentation. So what should you be doing to handle the challenges that arise?
There should be a responsible team or group of individuals who can work on this and respond to such discrepancies on time. This will help ensure a great UX – which is intended at offering user experience above all.
These people would find time to research and try different ideas on their backlogs. Now, you know what went into the whole process and how it works!
Acodez IT Solutions is a web design company in India providing web-related services to businesses worldwide. We are also a digital marketing company offering all kinds of services including SEO, SEM, SMO, PPC, inbound marketing solutions, etc to help take businesses to the next level. For further information, contact us today.
Looking for a good team
for your next project?
Contact us and we'll give you a preliminary free consultation
on the web & mobile strategy that'd suit your needs best.