Geofencing has revolutionized market research, making it easy and enjoyable for businesses and researchers to study consumer behavior and preferences.
This technology enhances the accuracy and depth of research surveys, enabling companies to keep up with the ever-growing changes in data analytics and leverage consumer preferences.
Smartphones are particularly useful in geofencing-enabled (location-based) marketing because they enable businesses to reach consumers anywhere, anytime.
When running a targeted campaign, businesses need location-based marketing to improve engagement with potential customers. Adding location information to ad data can improve a brand's conversion rate by up to 20%.
This technology can target customers within a specific radius, such as a country, state, city, building, or street, in which a targeted ad or promotion is displayed.
Geofencing focuses ads on a particular group of customers, who are the most qualified for conversion. The advertisements can be run using techniques like text messages, post per click (PPC) ads, and push notifications.
What can we learn from geofencing technology?
This post covers all the ideas you need to know, including the definition, workings, importance/benefits, applications, real-life examples, and tools for developing geofencing. Let's dive in.
What is Geofencing Technology?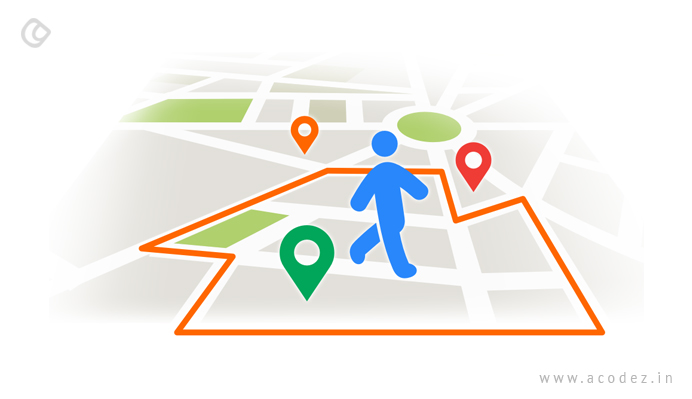 Geofencing entails creating a fence in the form of a virtual boundary within a specific location (geo) to initiate an action once someone gets in or out of the target location.
This RFID- or GPS-enabled technology can tell when a mobile phone breaches the "fence," prompting email, text, or push alerts to the user.
It serves smartphone users with relevant advertisements by developing a virtual perimeter around your business location.
This mobile marketing optimization technique improves consumers' research and knowledge about products and services before purchasing them.
Marketers and vendors alike use geofencing technology to send discounts, offers, and other promotions to consumers, prompting them to visit their stores or even buy their products or services.
A report by Market Research Future shows that the geofencing market is set to grow by about USD2.4m between 2017 and 2023.
Given its growing popularity and the projected trend, it is essential to understand the workings of this technology.
How Geofencing Works
Geofencing enables businesses to understand consumers' shopping habits. You can set up advertisements to be sent once potential customers enter the geofence, such as deals that would entice shoppers into your eCommerce or brick and mortar store.
Firms also use the technique to rival their competition by letting consumers learn of better product or service offerings.
But how does geofencing technology work?
There are 4 essential components of the geofencing technique.
The first element is the barrier, which is placed using a tool restricted to a small or large locality. The second component is crossing, which occurs when a smartphone user enters your business' predefined zone.
The third is messaging, which happens when communication is sent to users who have entered the geofence.
The last element, permission, enables geofencing technology to work through user location turn-on. When smartphone users have their GPS location enabled, they grant the geofencing technology to link them to nearby store locations or brands.
This permission allows marketers to send promotions, notifications, and messages related to their products or services.
A retailer can create a geofence around its storefronts to prompt notifications to be sent to customers who have downloaded the brand's mobile app.
Users can opt to accept or deny location access by the retailer responsible for programming the geofence into the app.
Users can also enable geofencing capabilities by, for instance, setting reminders on a reminder app to send them an alert when they reach a given location.
Geofencing technology also applies to the shipping and logistics industry, where it is used to control and monitor vehicles, goods, and even live animals like cattle.
Barriers such as drone-resistant geofences can stop drones from crossing certain barriers, especially around airports.
Users of this technology have a lot to gain. Let's have a look at these benefits.
Why Geofencing Technology is Important?
Instant Feedback
Data collection techniques like surveys, interviews, and questionnaires can be biased and inaccurate because they mainly rely on the respondent's memory.
However, geofencing technology ensures businesses collect fresh and clear feedback on user experience and location details.
Brands can use this information for improved data accuracy and insights. They can send alerts to customers to check their reaction to in-store campaigns or offers and use the feedback to determine their motivation to visit the store or make buy decisions.
Alerts sent to customers after leaving the store premises or even a website can also be used to explore a customer's experience instantaneously.
Navigation Accuracy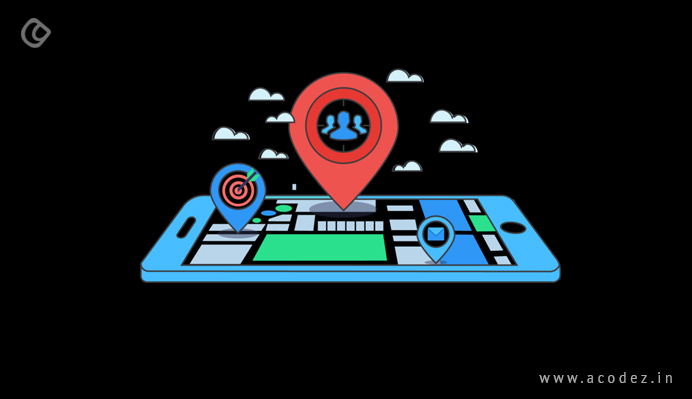 When businesses use traditional marketing strategies like surveys, they cannot tell the place visited, duration, and time spent, unless they probe respondents with more questions.
However, with geofencing, brands can obtain survey participants' locations and other navigation details accurately and in real-time, leaving adequate time for experience questioning.
Authentic Research
Researchers use information gathered through the geofencing technology to confirm that the user data collected is accurate and correct. The information shows that the customer indeed visited the store.
Additionally, if you have multiple stores, you can use the technique to collect feedback on the outlets' performance, enabling you to compare between the best and worst-performing locations.
You can also gather responses from a specific audience visiting a particular store, instead of looking at an entire customer base.
Valid and Reliable Data collection Technique
Information collected using geofencing is less biased because it does not depend on an interviewer's objectivity in monitoring customers visiting storefronts.
Instead, market researchers can automate alerts to detect when a customer leaves an outlet or abandons the website.
Besides the time and costs saved from using this technique, brands can reduce interviewer bias.
It would enhance the validity and reliability of the information gathered, ensuring businesses make the right decisions when it comes to items to market or sell to a particular target market.
Easy Customer Engagement
Geofencing technology is also important because it enables businesses to contact their customers and inform them about their products and services whenever they are within the firm's location.
A report by emailmonday shows that one of the turnoffs for promotions done via mobile emails is the irrelevance, at 37%, while the leading cause is "receiving too many," at 44%. Another 9% feel that the brand should communicate through the app, instead of emails.
These findings confirm how accurate and reliable geofencing-enabled research can promote customer interaction and lead conversion.
Improved Brand Awareness
Location-based marketing enables local and multinational companies to interact with potential consumers who can possibly be converted through mobile phone campaigns.
In addition to upselling and cross-selling your products and services, businesses use this technique to send follow up notifications to customers, reminding them to choose a specific brand over others in a particular location.
Applications for Geofencing Technology
Social Networking
Businesses use geofencing technology to personalize and improve the customer experience on social media platforms.
Whenever a consumer enters a geofence, they can be triggered to take a photo, check-in, or engage with friends nearby. They can also be requested to leave a review, comment, or feedback when exiting the area.
Marketing
Geofencing enables brands to target customers visiting particular shops and offer them incentives and better deals than the competition.
Marketers can use the technology to target customers attending trade shows, events, and colleges.
This approach is effective because, according to a report by TSheets, 53 percent of respondents have reported that mobile apps that send location-based notifications can sometimes be useful.
These consumers respond to promotional alerts, confirming the reliability and applicability of geofencing.
Workplace Time Tracking
Geofencing helps businesses to track the movements of their employees when reporting and exiting the workplace. Best time tracking software will also allow you to clock in and clock out from the work location.
The technology sends a trigger to the employer or manager, enabling them to tell who is on-site from a distance. Additionally, this approach ensures employees are paid for the amount of time they put in.
Indeed, a report by TSheets shows that 72% of employees working for employers using geofencing have had a positive experience.
As of 2017, the research showed that up to 12% of respondents had used geofencing technology in the workplace. This figure had risen to 17% by 2018, indicating the increased application of employee time tracking.
Personal Location Tracking
Applications like Life360 and FamiSafe are useful in personal location tracking, allowing parents to create geofences within their children's schools, homes, and babysitter's house.

Parents receive notifications whenever their kids enter and leave secure locations.
Apps like Google home have ingrained geofencing capabilities, which enable users to set alerts to trigger lights, stereos, and other devices.
These features ensure people come home to a well-lit or music-filled house. Other location-tracking apps like MindMe and AngelSense can inform caretakers when patients with conditions like dementia leave a geofenced zone.
Business Application
Organizations can use location-based technology for notifications and restrict staff from accessing some spaces.
Some of the most common business models that can use this tool include asset management, human resources management, drone management, law enforcement, and marketing.
Successful Real-life Examples
Today, people are increasingly using geofencing apps and technology, both knowingly and unknowingly. Here are examples of geofencing in action.
Geofencing Tools
If you have been unsure where to start from to get a piece of geofencing technology, this article will tell you just how. The following are the leading geofencing tools for business and personal use:
xAd

: This technology sends messages according to the location of your potential customers, eliminating any doubts and assumptions in your marketing strategy.

NinthDecimal

: This tool helps marketers to send notifications to consumers near their stores or competitor outlets. They have platforms to create tangible ads through phone calls, coupons, and appointments. Its driving and walking map also helps to direct customers to the closest stores.

Koupon Media

: It triggers targeted discounts and offers to customers when they are inside the store. This tool has features that monitor and analyze buyers' behavioral attributes within the geofence.

Businesses use the information collected to create and present shoppers with relevant offers.
Conclusion
A geofence is a virtual boundary, which prompts notifications when people enter or leave the "fence." This technology is increasingly used by businesses for brand awareness, improved customer engagement, and increased sales.
The technology works through four elements: barrier, crossing, messaging, and permission, with the key benefits being instant feedback, accurate navigation, authentic research, valid and reliable data collection, improved customer engagement, and brand awareness.
Other advantages include better performance measurement, advanced scalability, and identification of potential customers.
Businesses can use geofencing to market their products, engage with social media users, keep track of their employees' movements, and for personal location monitoring.
Other organizations also use this technology to manage their business functions, such as asset management, human resource management, marketing, and law enforcement.
Due to the vast benefits and applications of the technology, local and multinational companies can use tools like xAd and NinthDecimal to develop the best geofencing apps in the market.
Firms like Uber, Wal-Mart, and Sephora have gained more followers, app downloads, and customer engagements thanks to the use of geofencing technology.
Your business should leverage this tool to retain competitiveness and growth. The targeted and cost-effective marketing strategy will save you time and earn you more clients and sales than traditional marketing techniques.
Acodez is a renowned Emerging Technology Services and web development company in India. As a web design company, we offer all web development services to our clients using the latest technologies. We are also a leading digital marketing company providing SEO, SMM, SEM, Inbound marketing services, etc at affordable prices. For further information, please contact us.
Looking for a good team
for your next project?
Contact us and we'll give you a preliminary free consultation
on the web & mobile strategy that'd suit your needs best.