Pop-ups? Oh no, we don't like it. Remember all the times when you had to put up with those boring ads that would pop up while you were on a website. You had no other choice, but wait for it to disappear before going through the information you needed.
In fact, some say that pop-ups frustrate users – which means that it is one of the bad user experience practices. You can follow the user experience testing tools that can help you build a better website. It is sometimes considered to be an interference in the online promotion. To be honest, not all people who visit your site make purchases or are there really to make a deal with you. And of the people who visit your site, some happen to leave early while some linger longer.
How To Use Pop Ups On Websites Effectively
So our ultimate aim is to bring back the users and start engaging with them. We should start using effective pop-ups on web design to bring back our users and initiate an interaction with them. Don't get us wrong – here, we are not discussing those pop-ups that in fact cause your websites to freeze when the user lands on it, forcing with no option but leave if they do not register. Annoying, isn't it?
We all want to maximize the sales that we gain from our online presence, while also ensuring that we always stay ahead of our competitors. So now, you must be thinking how a pop-up contributes to increasing the number of visitors on your website, thereby improving your business sales.
The fact is that it is one of the tried-and-proven methodologies to help increase the number of visitors arriving on a site and ensuring that they keep visiting you.
How Pop-Ups Help In Increasing Visitors
Using Pop-ups on websites not only help in increasing visitors but also bringing back the old ones. Here is how:
People are advised to share contact details so that they always stay connected.

It ensures that people's queries regarding certain products or services are addressed.

It provides amazing offers on products that people are viewing.
Tips To Ensure Pop-Ups Are Effectively Utilized On Website
We will take you through some of the tips that will help you ensure that the pop-ups on the website are effectively utilized to be a people pleaser rather than annoying them.
The Right Time
The 'time' is one of the factors that matter whenever you make a business decision. We have been annoyed by some of those pop-ups that appear as we land on a site, requesting us information that we do not wish to disclose. Think of a situation wherein you went to a physical retailer – you just dropped in to take a look at their products. And as you moved across the shop, suddenly a salesperson appears and asks you how many of those you want and blabbers about the highlights.
You never were expecting that and you do not want it. So they want to take a look at whatever you have got rather than be annoyed by a discussion that would come up with a later point of time in the sales cycle.
What if they never intended to make a purchase? And if they wanted to – they would never want to return as the plight of this unexpected pop-up annoys them ages later. People assume a lot of things – like how annoying your email subscriptions would be if your pop-up was so disgusting.
So how do we do this?
The timing as we discussed – appropriately timed pop-ups. So you can set up the pop-ups to appear when the user has taken a proper look at the content and they might have already gained everything they wanted. So at regular intervals, you can provide a small dose of your pop-up, which is not annoying.
What do you do when people revisit your site? They have already seen these pop-ups. So why do we have to annoy them again and ward them off? For that, you can implement cookie-based triggers, which would ensure that when visitors revisit or subscribed users get back to your site, they don't have to go through the thing again.
You can also think of introducing exit pop-ups, which are a great idea. Now, these users have already spent a lot of time on your website and you can use these as a recoup on them if they exited the shopping cart without making a purchase.
Call To Actions (CTAs) That Are Clear And Appealing
One of the most important aspects of your pop-up is creating CTAs that are clear and compelling. You have done a lot of work, putting in a lot of effort to attract user attention and they even stayed on your site for a while. So here is the call – CTA to get them to do something that you want. You might have observed that some of the pop-up CTAs might be missed out while the text and content are displayed on the screen. Sometimes, everything is organized well – so nothing is missed out. It is important that you blend everything into the theme of your website well so that we do not miss out anything.
So how do we do this?
Make sure that this appears in the right position on any screen on which it would be viewed. Also, it should have the power to persuade the users to click through. It should generate curiosity in people. Do not tell them that you will not give them access to content unless they click through, which is a bad practice.
Also if you plan to get information from users, such as emails, it is always best to provide a single-line description, explaining your intentions. (Majorly, no one wants their inboxes to be flooded with a lot of spam emails.)
Acknowledge The Signup
So this is one of the most important stages of developing an effective popup. When you succeed in persuading people to give you the information needed, a thank you note would be too much that they can take – so leaving the screen blank would be the best option.
But acknowledgment is good manners – so let us not send a blank reaction – instead provide a simple thank you note, ensuring them that you would always like to stay in touch. Popup exits are not a great idea. Since we give more importance to the factors, such as design, CTA, and their positioning, it makes the exit option a bit challenging. So when the popup search is connected to the website's close button, it becomes a lot more annoying than the popup that appears immediately after a user lands on the site.
It is important that the close button is well-defined – but make sure that it does not come as the main point of focus – while ensuring that they can see it when searching for something. So what happens is people's focus shifts to the corners when they want to exit – so it is ideal to place these there. Though a lot of people include rejection and acceptance buttons, it is better not to have rejection buttons next to acceptance buttons as it is a bad practice.
So it is always ideal to ensure that users do not have to invest a lot of effort when they are exiting a pop-up, which means that they would have more room to explore your site. Let us thank our users or visitors for having taken this action on the popup. Also, you can introduce the next steps here. For instance, you can provide subscribers with an option to register and confirm their email ids and also show people the coupon code (also provide further info on whether there is a discount offer). And if there is a discount offer, provide them with a download link if it needs to be downloaded.
It Should Match Your Website Design And Branding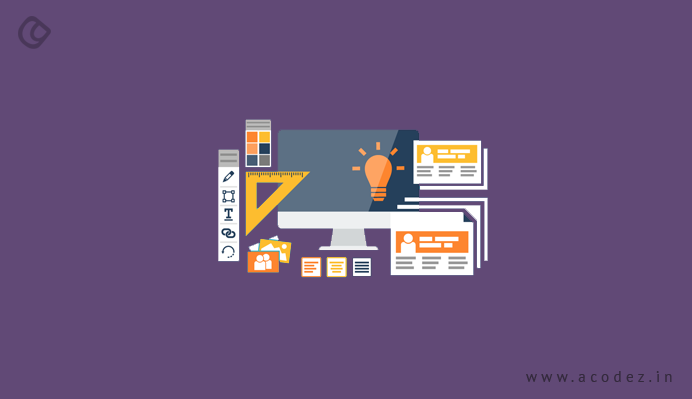 Blending in well with the site's design and branding is another most important step when designing pop-ups. A badly drawn box is sad and bad. It is better not to implement the standard templates that you can download using the pop-up software. In fact, these pop-up boxes are usually considered as spam and directed to visitors from sites of which the content they don't like. So when the design is not good, the signup rates lower. If the design of this pop-up does not sync with your site, then it is bad.
Always ensure that the pop-up's design matches with the appearance and feel of your site. But when you are blending, make sure that you don't overdo it because for instance, if you are choosing the same colors, it would end up becoming confusing. You can switch between the primary and secondary colors that you choose.
Use Form Fields – But Keep It To Minimum
The main intent of designing pop-ups is to collect contact information. And this is quite clear whenever a pop-up appears on a screen upon landing on a site. A pop-up is always to be kept simple, clean and precise. Never attempt to ask a lot of information. We don't want to annoy the users. No user wants to spend a lot of time filling in the information. When you are making a request, ensure that you are not forcing users to disclose a lot of information.
So your request must be up to the point. No personal ties here – email is the basic and standard data requirement. If you want to ask for additional details, do something like introducing them to a button that can be clicked or allow them to select from a drop-down box with ease.
Also, you can think of using or acquiring information by sending emails that are planned and not untimed. The social media sign up buttons is a trend now.
So how are you planning to create a pop-up for your site?
If you think you have better ideas, share with us.
Acodez is a web design company India offering web design and development services at affordable prices. We are also an SEO agency that focuses on developing inbound marketing solutions that take your business to the next level. For further information, contact us today.
Looking for a good team
for your next project?
Contact us and we'll give you a preliminary free consultation
on the web & mobile strategy that'd suit your needs best.