A quality assurance analyst is a person who applies software quality assurance principles and practices throughout the life cycle of software development.
Software Quality assurance involves the whole software development life cycle that includes software design, requirements management, testing, coding as well as release management.
Quality assurance analyst helps in design, planning, and executes software testing. The Quality assurance analyst together with the business analyst and development team works closely to approve test cases based on software requirements.
A QA analyst is the one who tries to break software as numerous times as possible. The QA analyst gets some feeling of accomplishment whenever the software breaks since it assists in ensuring that the bugs do not reach the production phase.
It is the QA analyst who accords approval to the release of the software to the market.
What does a QA Analyst do?
A QA analyst is tasked to test, troubleshoot, and solve problems. QA analyst is a specialist in the software development life cycle testing phase. A QA analyst performs the following duties:
Correcting errors in the software

Troubleshooting

Communicating issues

Tests software and applications

To actively participate in Quality management systems, review meetings

To prepare test cases, test plans, test reports, and test scripts

Perform internal quality audits

Plan and conduct subcontractor's quality audits

Approves Quality management systems documents made by QA manager

Be part of external quality audit

Ascertain software meets user expectations
QA analysts are also known as test analysts or localization analysts. They work in areas that need tests on games, programs, and software. They help to ascertain that they are user friendly and working well before being released to the market.
There are thousands of codes that have to be tested by these analysts in the process of making sure that they work as expected and thus error-free.
They work to see if there are weaknesses or flaws in a program for example if the interface is unappealing and then report the findings to the developer.
This also includes fixing problems and suggesting how to make software or apps work better.
Quality assurance analysts will also make sure that the released software is of the right standard for the community and is culturally acceptable and translated to local languages as possible.
In business entities that have largely become digital, the QA analysts work in any industry to test software used to power production processes in manufacturing.
Besides, the QA analyst can work in large companies on internal user-portal, or in a credit union or bank to work on mobile banking applications.
QA analyst is responsible for testing problems in software that could slow down software launch success. As such, the QA analyst is expected to possess knowledge in coding several programming languages.
QA Analyst Job Opportunities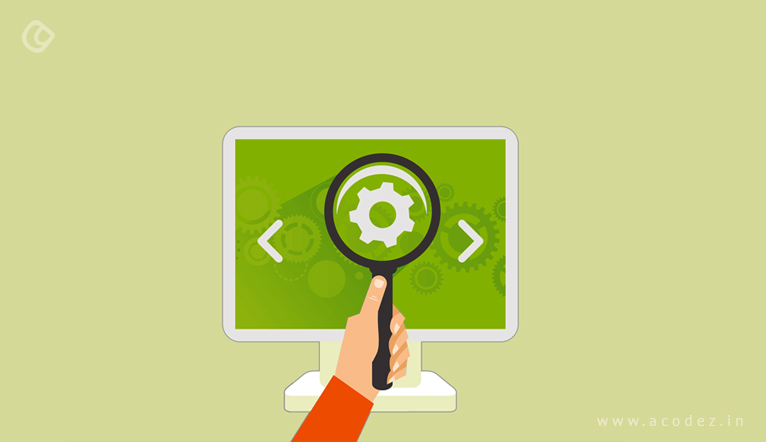 In most cases, a quality assurance analyst can find jobs in areas that work in automation and programming. Such areas include:
Some of the criteria for you to secure jobs as a QA analyst are:
Have Passion for the Product
As a QA analyst, one finds himself spending long hours under the radar. Such analysts go through thousands of code lines and explore many user experience aspects.
This process is repeated every time there is an update of a product. As such, many employers prefer analysts who show love for the product even if not the process.
Nitzan who leads QA in Spotify New York said that an employee who has a passion for the company product will be diligent in ensuring that it is bullet-proof.
Break the Product and Present it to the Manager
Quality assurance analysts attending interviews for a job have the chance to show their skills to the panel by breaking the product.
This means that one comes prepared to showcase abundant knowledge of the product and show any errors or holes and note them to show the hiring personnel the findings.
This will prove to the hiring company that this candidate is knowledgeable and confident to help them make the best product possible.
Detailed Description Relative to the Work
Every technology company looks forward to hiring a candidate who is ready to adhere to the required details. As such, for you to get a QA analyst job then you have to show that you will take a meticulous approach to all aspects of the product.
This will also need the candidate to also show other detailed documents such as a cover letter, CV, work samples, and portfolio.
Diligence is very paramount in this case; therefore, you have to go the extra mile to ascertain that the application is matching the advertised position and there are no comprehension errors or spelling mistakes.
Illustrate the Value of a Quality Product
As a candidate, you have to demonstrate that QA is very important and that it can affect the success of a company if not done well.
Quality assurance will directly influence a customer's review, user efficiency, and user retention. It is the work of the QA analyst to beautify the product after software engineers have built it.
QA analyst will ensure the product is as optimized and efficient as possible.
Prioritize and Adapt
QA tasks are sometimes monotonous! As such, because of today's quickening technology then analysts must prioritize and adapt in real-time.
For example, in case a flawed software is to be released into the market in five hours, QA should ensure that all bugs are unearthed, reported to the right personnel, and once it is fixed, it will then be rechecked to ascertain it is correct.
This means a fast pace, pressure, and aggressive approach are inevitable. Fortunately, during a trial period or in an interview with a company will offer enough time to show these abilities.
How to become a QA analyst?
For one to become a QA analyst he/she needs to pass several paths. The following are the steps for one to end up as a professional QA analyst.
Earn a degree
Mostly, QA analyst is required to possess a bachelor's degree in computer science or related course for example information technology. This assists in learning more about computer systems and software.
Such courses lead to one getting sufficient knowledge to perform quality analysis. Also, to become a QA analyst you will be required to have more knowledge in data structures, assembly languages, computer organization, software engineering, statistics, computer architecture, and artificial intelligence.
Experience
After completing a bachelor's degree, one will also need experience even when at entry-level jobs for a QA analyst.
This could be, for example, an internship to perform QA analysis tasks that help the intern learn more about this profession and at the same time gain skills needed to succeed in landing a full-time job.
Besides, during internships, one can make money while gaining the knowledge required for a full-time QA analyst.
During the internship period, the intern will gain experience by doing better work than what the supervisor expects, networking with other team members, and asking questions.
As such, the intern learns a lot of ins and outs regarding the industry and also has the potential to get a reference or maybe get a job in the same company.
Knowledge in Software and Computer Systems
One is required to understand software and computer systems in order to succeed as a QA analyst. It is necessary to be confident in applications, software development, methodologies, and take other courses that can add more knowledge.
Besides these, one should be alert to changes and trends in the industry, even when practicing as a QA analyst.
This is because in many fields of technology, the knowledge, and tools necessary for doing the job well are always changing and thus it is important to keep up.
Land the first Job
After obtaining a bachelor's degree and experience in an internship, one can then proceed to look for a job.
Just like other careers, you will be landing the first job through connections and other methods such as perusing through job search sites, attending career fairs, using job boards among other methods.
Gaining more experience
As a QA analyst, you may need to earn more knowledge at advanced levels, for example, a master of science in computer science or related fields.
Also, this could be a certificate in various methodologies or applications in the field of computer systems.
Combining these with more experience in this field will improve earning potential. It also provides more opportunities to advance in this career.
Some of the certifications include certified associate in software quality, certified manager of software quality, and certified software quality analyst. Such certifications are crucial when one decides to be a successful QA analyst.
QA Analyst Salary Range
When you decide to become a QA analyst, then of course you will think about the average salary. Everyone wants to enter a career that will support them financially. QA analysts are of course well paid.
In the U.S, the labor department reported that QA analysts earned $88,550 median annual salary in 2019. It is expected that by 2028 and with faster-projected job growth this job will be well-positioned in the future.
Also, for a skilled QA analyst, it is possible to branch into other fields of web development or software development which helps them broaden their opportunities in a potential career.
How is this Job different from a QA Engineer, QA Tester, etc
QA analyst roles are related to those of QA engineers. However, their roles are very different when it comes to designing an app that runs well and keeps the users engaged.
Because this issue is very important, this section helps discuss the difference between QA analyst, QA engineer, and QA tester.
Most job postings in software testing are for either QA engineer or QA analyst. Although there are other testing jobs, these two QA titles are the most common.
Now the question is what is the difference between QA analysts and QA engineers?
Difference between QA Analyst and QA Engineer
There is a bit of confusion when it comes to QA since some people assume that a QA engineer is the same as a QA analyst.
A QA engineer can be a QA analyst but a QA analyst cannot be a QA engineer!
Some of the companies provide QA services without differentiating to their clients the roles of QA analyst and QA engineer which is a big mistake.
Although the description of these two appears to be the same, there is a great gap between QA engineers and QA analysts.
The main difference between a QA analyst and a QA engineer is that the latter has a strong background in engineering, quality assurance, and computer science.
QA analyst works on business logic for a certain application. Analyst serves to test complicated implementations of a software enterprise. The components of the enterprise are a black box.
However, understanding how they work needs a great knowledge of the problem being solved. QA analysts are invaluable in this role as they uncover enterprise logic flaws when coming up with aims and objectives before writing codes.
QA engineers can be said to be QA analysts who do the technical part. However, they know the app business logic and they use technical skills to achieve such objectives.
They use less time to perform manual testing. However, when they do the testing, they do it with the aim of implementing certain weaknesses in some areas.
The engineers do write codes in terms of tools, scripts, and automation. Also, QA engineers run load tests, test APIs, run performance, troubleshoot environments among others.
Some QA engineers have little knowledge of the business logic of the expected application. As such, they focus on the technical aspects of the app or frameworks needed to test the application.
Conclusion
From the above section, you have learned who is a QA analyst, their roles, requirements to become a QA analyst, and the job opportunities, preparations, and areas of work.
Also, it has been shown that QA analysts and QA engineers have different roles and one should not confuse them or exchange their roles.
Acodez is a renowned web development company and web application development company in India. We offer all kinds of web design and Mobile app development services to our clients using the latest technologies. We are also a leading digital marketing company providing SEO, SMM, SEM, Inbound marketing services, etc at affordable prices. For further information, please contact us.
Looking for a good team
for your next project?
Contact us and we'll give you a preliminary free consultation
on the web & mobile strategy that'd suit your needs best.