Employees are the backbone of any organization; they can make or break a business. If they are not qualified, dedicated, efficient, or even if their values are not aligned with those of your company's, it could prove to be pretty disastrous. Therefore it goes without saying, that it is imperative you hire the best talent, and those who are the best suited for your business; you need employees who will help achieve your business goals.
There are numerous ways you can try to attract the professionals best suited for your company – external recruitment agencies, ads in the print media, television, flyers and more. But were you aware that your website is one of the most effective – and least expensive methods to do that, provided you use the right techniques? Aha, you didn't think of your website that, did you? Sure, you have a little tab that says careers, and aspirants can click on a 'Submit Resume' button. But how effective is it actually? Are you attracting those who are the best fit for your company?
Well, it's not too late to start now. We will give tips to transform your website into a recruitment tool.
1. Analyze your website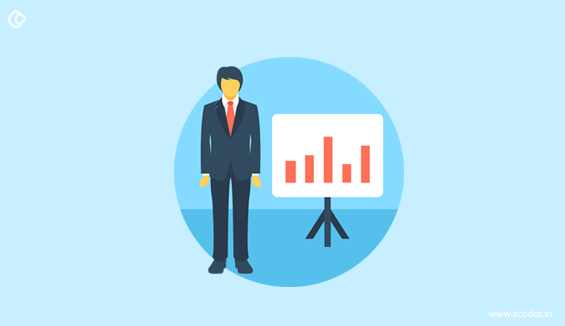 Just as potential customers go through your site to learn about you, so do prospective employees. They may decide whether to work with you or not depending on how good your site is; is it appealing, professionally made? What kind of culture and environment does the company have? Are your products and services properly showcased? If your website is not attractive, the candidate may be hesitant; it may give them an impression that you don't take things seriously, and they may wonder if working in such a place is worth it or not.
2. Consistent Messaging
Ensure that your messaging is aligned perfectly with your brand image. It should be consistent among job ads, HR, external recruitment agencies, and even the way hiring teams speak to applicants. This will give them a clear picture of what it will be like to work for you.
3. Responsive site
Yes, this has been repeated ad nauseam, but you will not believe the number of sites that are still not mobile friendly. Too many people do most of their browsing on mobile devices for you to ignore that aspect; I fact, surveys show that over 45% of job seekers look for job opportunities on their Smartphones.
4. Careers Page
You may say Duh! But you'd be surprised to know how many company sites don't have a careers page; sometimes it's there but takes ages to find. Well, if hiring isn't very important, then it's ok. If you feel hiring the right person is crucial, make it sure it's properly labelled, and there's a tab on your home page itself.
5. Provide a glimpse inside
upload 360° pictures, short video snippets and so on of your premises – shop floor, factory, offices, warehouses, rest stations, pantry/cafeteria – wherever your employees work and rest, so that aspirants have an idea of the kind of place they will be in once they're hired. Talk about your company history, values, and so on. You can also include pictures of your HR team and top management, with their names and titles as captions, and mention to whom resumes need to be sent. Aspirants will be reassured seeing this – rather than a faceless entity, they will be able to picturize mentally who they're going to talk to.
6. Let your employees tell their stories
post videos of your current or past employees, talking about their background, what they do in the company, what they have learnt from working there, the work culture and atmosphere, where he hopes to be in the next few years, and so on. Hearing your story from an employee's perspective will convince the prospective employee more than when you talk.
7. Showcase your dedication to continued learning
Talk about the training programs, seminars, workshops, and so on that you conduct to ensure that your employees are always up to date with latest trends and techniques in the industry; you can post pictures, videos, as well as write-ups. It also provides opportunities for personal career growth, and most employees would be glad to work in an organization that promotes learning and growth. if you include the above mentioned three points on your website, it will make you stand apart from similar employers, and help you show prospective employees the difference between you and other organizations.
8. Collect information and provide relevant content
Your website is an excellent platform for collecting information about aspirants. You can learn what kind of jobs they are interested in, and what locations they prefer. You can easily customize the information displayed to them based on this: if applicant X is looking at entry level jobs, display information to them like benefits and growth opportunities in that job; If applicant A is looking at higher management jobs, you can display information like company performance vis-à-vis the competition, and so on.
9. Enable applicants to include a cover letter
All companies that hire through their websites allow attaching resumes, but many don't have an option for candidates to attach a cover letter. A cover letter is very important; as an employer, you need to know how much attention to detail your prospective employee pays; you also wat to know how well they can sell themselves – speaks volumes about their confidence and attitude. You will also be able to tell how much they have researched about your organization  (only then will they be able to make a solid case for hiring them)
10. Keep in touch
On your careers page, include a 'Sign up for our newsletter' button. This way, you can send them regular updates regarding what you do, what's happening in your organization and so on, which will give them a better idea of whether they can be good fit for your company or not; they may even refer your organization to other professionals who may be more qualified than them.
11. Create a customized Thank You page and email them
Rather than the usual "thank you for your application" message, use the Thank You page to share more details of your company, and also provide links to resources like customer or employee testimonials, awards won, mentions of your company in online magazines and print media, and so oh. Send them an auto-responder confirming that you have received their application so that they don't have to fret over whether you've received their application or not.
12. Add a few steps to the application
It often happens that a candidate looks and sounds great from their resume and cover letter, but when you're face to face with them, you glumly realize that they are not fit for your organization at all. One way you can avoid this nasty surprise is to have an additional set of questions AFTER they have submitted the application. Ask seemingly non-serious questions like their hobbies, kind of movies and books they like, work habits, family relations and so on. Answers to these questions can give you valuable insights into their nature, attitude and strengths; not to mention the fact that if they answer these questions, you'll know they are serious about the application. If they don't bother to answer them, well, then you can save the time and effort you would have spent in following up with that applicant!
13. Use social media
LinkedIn is one place where may professionals go to look for new opportunities. Be active on this platform, and link to your website from there and vice versa. Mention vacancies on LinkedIn and other social networks like Facebook and Twitter, especially if you're looking to hire the younger generation. They are on social media almost 24/7, and will catch the notification quicker if you put it out there.
So if you wat the best professionals working for you, get going! Make those changes in your website and make it the most valuable and powerful recruiting tool for your organization.
Acodez IT Solutions is a web design and web development company offering all kinds of web design and web development solutions to our clients across the world. We have more than 600 clients from around 70 countries. We are also a SEO agency based in India offering all kinds of digital marketing services at affordable prices.
For further queries, please contact us today.
Looking for a good team
for your next project?
Contact us and we'll give you a preliminary free consultation
on the web & mobile strategy that'd suit your needs best.