Business branding is quite necessary in today's world. In the branding, logo plays a major role as it provides a unique identity to your company and also helps your brand to be easily recognized by the people. You might come across a number of logos in your day to day life and you might be quite familiar with some of these. This is mainly due to the branding of that particular company. After viewing some logo, you might easily get an idea of the brand for which it stands even though you might not have used the product yourself. Some of the logos which are quite distinctive and can be easily recognized are Apple, Google, Twitter, Facebook, Microsoft, IBM, McDonald, BMW, Nike, Adidas, Reebok, etc. to name a few.
Now the question arises "What is a logo?"
In a number of cases Logo is the first thing that your clients or customers notice about your business. It is a visual representation of your company and everything it stands for. It helps your brand to attain recognition and attain users on a larger scale.
If you are a new organization it might be quite a difficult task to choose a good logo for your organization. This article intends to help you answer the same question of "How to choose a logo for your business". Each company's logo has their own unique story and history. An effective logo must be simple, memorable, timeless, versatile, and appropriate. If your logo follows these basic principles, there are changes that your logo will succeed and will help your organization reach great heights.
How logo helps you?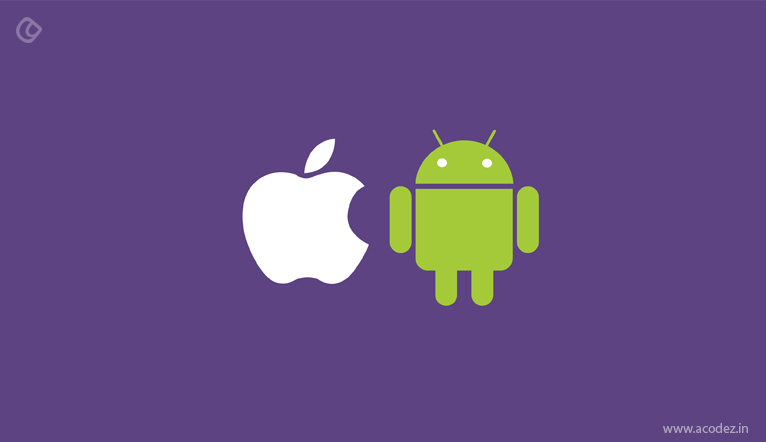 Having a logo is quite essential for your business. It helps you to take your business to the next level and is quite beneficial for the organization. Some of the benefits of the logo are as follows:
Enhances the number of potential customers and partners.

Helps you create a brand identity.

Help reach a wide group of people.

Helps you make a good first impression on your business.

Help you to build brand loyalty between your business and your customers.

Provides you with a professional look of an established enterprise.

Helps users identify your brand and distinguish your brand from your competitors.
What should you know about your company before you design a logo?
Before you choose a logo it is necessary that you have an idea about your company. Here are some of the things that you must have an answer to before you go forward to design a logo:
Your company's name

Your company's reach

Your potential customers

Demographics of your customer

Platforms on which you wish your logo to appear
Logo Types:
Each logo can be classified into five logo types. These are:
Brand mark

Word mark

Letter mark

Combo

Emblem
Choosing which logotype to use may turn out to be quite a difficult task. However, after going through the description of different types of the logo and the benefits that it offers, you can choose the particular logotype.
Brand Mark:
Brand mark is the simple designs without any text and provides a visual look and feel to your logo. These are easy to remember and can be easily recognized by the uses. These help you to create an easily recognizable and long-lasting image. But, before you decide to choose this logo design, it is necessary that it mainly works for companies that already have a brand recognition. Some of the most popular examples of Brand Mark are Nike, Apple, Twitter, etc.
Word Mark:
Wordmark logos are the name of the company written in the form of text. While some may choose simple fonts for their logo, others may choose some fancy fonts to provide their brand logo with a unique style. These help the budding companies and the companies with a small budget to make a name of their own. Some of the popular examples of wordmark logo are Google, Disney, Yahoo, Pinterest, etc.
Letter Mark:
Letter mark is the form of logo design in which the initials of the brand name is written. This may help you to provide a unique distinction to your brand name. These can be used in the case of companies having a big name, and if the initials have a better recognition than that of the company. Some of the best examples of letter mark are HBO, BBC, ESPN, HP, IBM, etc. to name a few.
Combo:
Combo or combination type is the amalgamation of both word mark and brand mark. It contains both the visual design as well as the company name. These can be used with a growing brand or the ones with limited funds. Some of the most popular examples of combo logos are Adidas, Pepsi, Jaguar, etc.
Emblem:
Emblem logos are similar to the ones with combo logo design but differ in the fact that in the case of Emblem design the text is written within the logo design and are inseparable. It helps you to portray a dominant and authoritative image thereby providing a sense of trust and security in the eyes of the user. Some most popular examples of Emblem logos are Paramount, Starbucks, Harley Davidson, BMW, and many more.
While the brand mark can be used by huge well-known organizations, the word mark and combo can be used by smaller organizations as well. The letter mark turns out to be beneficial for the ones with bigger company names while the emblem turns out to be successful for the ones that aim to provide a sense of trust and security to the users.
After you have chosen the logotype, now you have cleared one most important phase of your logo development. Now comes another important aspect of designing the logo and what you want to display your logo. The logo must be such that it properly articulates your message. This can be done by adding a one-sentence image and mission statement. This will help your users to understand what your organization stands for and also lets you focus on your efforts. You can also get an idea about the logo from your competitors and how successful they are with the logo. Using the same you can get an idea of how your logo should be and what improvements are to be made into your logo. It is also necessary that you differentiate your logo from your competitors.
How to choose a color for your logo?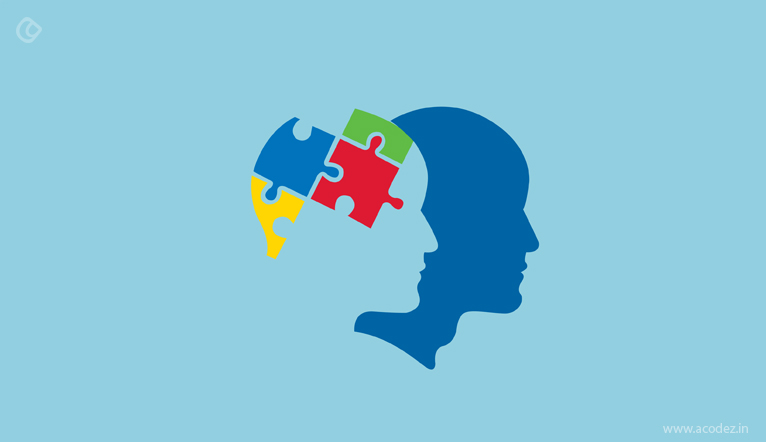 While designing a logo choosing a good color is quite important. Before doing so, you must have a proper idea of the colors and its emphasis and integration with human behavior. Hence it becomes necessary that you choose a proper color that can help you to attract more and more customers. A proper knowledge of the psychology of your users is quite necessary. Different colors have different effects on the people. While red is exciting, bold and youthful orange turns out to be friendly, cheerful and confident. Yellow provides a sense of optimism, clarity and warmth and green represents peace, health, and growth. Black and white are balanced, neutral and calm. Women prefer soft colors and men prefer bright colors. Women tend to prefer shades i.e. colors mixed with white while men prefer tints i.e. colors mixed with black.
Logos need to be printed on different platforms like billboards, newspapers, on the business card, your official letterhead, and on various other places. Hence it is also necessary that you have an idea of how this will work on different platforms. If you are planning to design a logo, it is also necessary that you have an idea of how it will look if printed on black and white as at some point of time you may want to fax or photocopy it. If the logo is easily reproduced in black and white, it will be able to convey your message even in this format. Using more than a maximum of three colors is not advised as well. It is because, in some of the cases, you may not have an option to work on all the color options and may have to work with just a two or three color options. It may provide better results during design but when sketched on different platforms may not provide the same results. If you are looking for using multiple colors in your logo, it is advised that you choose the color combinations in similar hues. For an accent color, a contrasting color to your main palette turns out to be the most effective one. You can make use of a business logo maker to create logos to use across marketing material, websites, business cards, and more.
Finding your font:
After the selection of the type of logo and logo colors now comes the most important task of selection of a font for your logo. This may turn out to be quite crucial and also help you to communicate with your users and also conveys the personality of the company. While some fonts are clean and modern others are traditional. The font that you use must be such that it must be easily readable and not misunderstood and must fit your business persona. There are thousands of font available and hence it becomes necessary that you choose the font that conveys your message in a better way. Some of these fonts may be free to use while in case of others you need to have a license for its commercial use.
Most of the designers make use of clipart in their designs. This is not a good practice as it can be copied easily. Hence it is required that you make use of an original art form. This will help you to convey a unique statement for your company and differentiate you from others. While redesigning the elements it is necessary that you keep in mind the existing consumers and not alienate them. This can be done by changing the logo gradually and not instantly. The same principle is followed by several organizations like Nike, Microsoft, Apple, and various such organizations as they grew in popularity. Some of the logo you see today has undergone gradual change over the span of decades. It is also necessary that you do not redesign the logo frequently. 
What makes a good logo?
A good logo is a proper combination of colors, font, and different elements. It can also be easily reproduced on different platforms and can convey the meaning in a proper format. It is also necessary that the logo should be scalable as there are chances that the platforms on which it may be placed may differ in size. If possible keep the logo design in the vector image format with you as it can help you to achieve better results in different sizes. In such a case it is necessary that it looks the same even when it differs in size.
The logo must also be memorable and must be easy to remember and recognize. This helps your customers to identify your brand and thus yield better results. It must also be distinctive and must help your users to differentiate your logo from that of your competitors.
How to hire a logo design company?
While designing a logo it is necessary that you choose a good logo designer that is proficient in what they do as these form the backbone of your company. It is necessary that you choose a good designer that helps you to achieve this task. It is because logo designing is quite a difficult task and involves a lot of work and research. A proper knowledge of the color psychology, font knowledge, and consumer behavior is essential to design a good logo. Apart from this, it is also necessary to have some familiarity with your field, competition, and various other such topics. Apart from this, they must also have a proper idea of how the logo will appear on different platforms since it forms the foundation for your brand and its promotion.
Acodez is a leading branding agency in India. Over the course of 6 years our dedicated team has helped a number of organizations in their branding and help them achieve their dreams. With the help of the latest technologies, we have been able to create an everlasting impact on the users and help various brand reach great heights. Some of our prospective clients are multinational companies like Panasonic, Kalayci, and Karrotz to name a few.
Looking for a good team
for your next project?
Contact us and we'll give you a preliminary free consultation
on the web & mobile strategy that'd suit your needs best.