Today, almost every business has a branded social media profile across the major platforms. It wasn't always so. In the early days of social media, many marketers regarded social media marketing as a fad that will fade away with time. It was only the growth of Facebook and, to a lesser extent, Twitter that forced more businesses to develop social media marketing strategies.
Now, more brands are using social media to attract their target audience and generate high-quality leads without the typical budget sizes needed in other marketing channels. How did it all begin? This piece takes a look at the past, present, and future of social media marketing.
The Past
Origins
When you think about the origin of social media, it is easy to think that it all started with MySpace. However, the first documented social media platform was the computerized Bulletin Board System. It was created by Randy Seuss and Ward Christensen in 1978.
It took another 16 years before the next big stride in social media with the launch of The Palace in 1994. Users were able to interact on a chat room server, and everyone had a graphical avatar. This invention is interestingly, still online today.
Three years later, SixDegrees.com was launched in 1997. It is regarded as the first recognizable social media platform because it was the first platform that allowed people to make friends, connect with other people outside their circles and upload pictures.
Users also enjoyed features such as messaging and posting items for people to see. The idea of connection hierarchy common today on platforms like LinkedIn also started here as posts in those bulletin boards could be seen by up to third-degree connections.
The first blogging sites appeared in 1999, starting with the launch of LiveJournal. This social network allows people to update blog posts and follow other users.
At this stage, social media marketing was completely non-existent. Of course, people discussed brands or recommended solutions to other users in their (albeit small) social circle, but properly targeted marketing was impossible. The various platforms did not have the capability to attract users, generate audience insights and offer advertising opportunities.
Birth of Modern Social Media
The turn of the new millennium ushered in a new era for the growth of social media. It started with the launch of LunarStorm, the first social networking website financed by advertisement.
This success of this strategy is regarded as the reason for the social media boom of the 2000s as more developers got creative to get their share of the advertisement pie. By 2007, LunarStorm had grown to 1.2 million members made up of teenagers, but it was shut down in 2010.
Photo sharing platforms came into the discussion with the launch of Flickr and Photobucket in 2003. YouTube swiftly followed in 2005, and for the first time, users could share all kinds of media with users around the world. Reddit is another powerhouse that was launched in 2005.
At this stage, marketers were beginning to see the potential in social media marketing, but since many businesses were still dealing with the dot com bubble burst, they mostly took a wait-and-see stance. Additionally, since most of these platforms were still in their infancy, they still didn't have the pull to justify any marketing spend.
The Arrival
For many, 2006 was the arrival of social media. It was the year that told everyone that social media is a serious business, and is here to stay. Apart from Google acquiring YouTube for $1.65billion, Facebook and Twitter joined the party, and things escalated pretty quickly from there. Facebook quickly grew to become the third most visited platform on the web.
Twitter hasn't quite grown at the same pace as Facebook, but it changed the social media landscape by removing boundaries. Before now, your social media content could only go as far as your immediate circle, but with Twitter, a single post can draw interactions from millions of people around the world. Also, the platform allowed users to interact with brands and celebrities in a manner that was never heard of before.
By this time, businesses have fully become aware of the positive effects of having an active presence on social media. E-commerce brands caught on first, but today, all kinds of businesses have social media strategies.
The Present
Today, the vast majority of marketers agree that a social media strategy is valuable. Savvy businesses use social media marketing in different ways, including lead generation, customer acquisition, branding, customer retention, competitor analysis and more. Social media marketing today is also highly cost-effective as it is three times less expensive than traditional channels.
Brands are also using social media to improve customer service. For example, a study showed that 83% of customers that received a reply to a complaint on Twitter liked the fact that they got the attention of the brand. Unfortunately, only less than 30% of businesses on social media react to complaints at all.
With 2.3 billion people on social media today, it is no surprise that the importance of social media marketing continues to grow. 97% of all adults aged 16-64 will use a social media platform this month. More than 1.6 billion people will log into Facebook today. Brands now have the perfect environment for most digital marketing strategies to thrive.
Social media marketing can also have a positive effect on other channels, such as search marketing. This is because your social media marketing efforts can be the push your SEO campaign needs. 58% of marketers with a social media strategy that is at least a year old have reported improvements in their search rankings.
The Social Ecosystem Today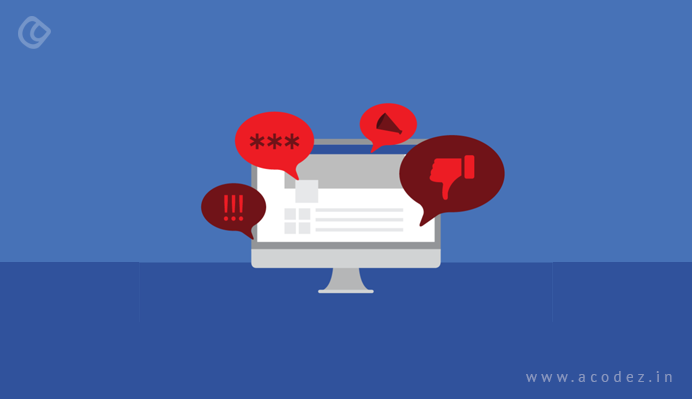 The growth of social media didn't end with Facebook and Twitter. Other platforms have entered the fray since then, and the dominant platforms haven't been static either. One of the biggest changes we have seen in recent times is the popularity of live streaming. With the launch of YouTube Live, Instagram Live, Facebook Live, Periscope and other such platforms, brands can now give their target audience real-time content.
Secondly, we have seen the rise (and fall) of influencer marketing. At its peak, brands using influencer marketing found social media users with a large number of followers and got them to talk about their products and services (usually for a free sample or for a fee). A combination of factors made more brands to ditch this style of influencer marketing for more targeted micro-influencer marketing. 
Micro-influencers typically do not have millions of followers. However, they usually have more targeted social circles that are relevant to specific brands. So instead of working with an athlete with 1 million followers on Twitter, brands choose to work with 10-20 unknown users with 20,000 real followers that are a part of the marketing demographic under focus.
Perhaps most importantly, many top social media platforms now have paid components. Marketers can reach their target audience by paying for specialized services that are relevant to their business.
With the billions of people on social media today, it is easy to justify paid social media marketing. Additionally, the rise of analytics has made it easier to keep track of the spending. You get to see at a glance if your efforts are yielding fruits or if you should adjust your strategy.
No one doubts the power of social media marketing, today, but what does the future hold?
The Future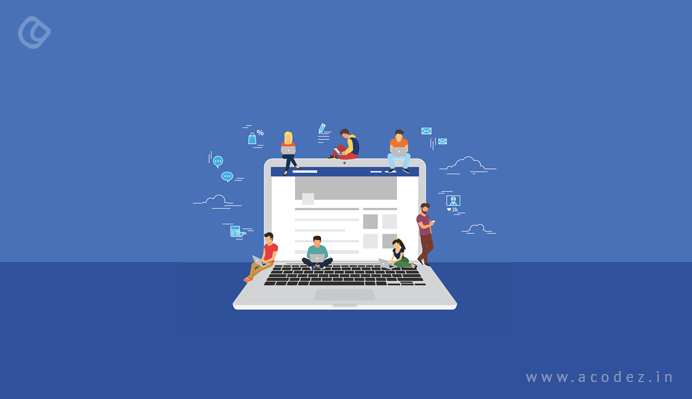 The future of social media marketing is exciting. With the rise of disruptive technologies such as Artificial Intelligence (AI), Augmented Reality (AR) and Virtual Reality (VR), social media users are about to get more immersed in the social experience than ever before.
Virtual reality is shaking up many niches, and social media marketing is no different. It has opened up a new frontier for marketing, and in the coming years, we will see businesses tweaking their social media content strategy to account for VR. How long do you think until VR-optimised product videos become commonplace?
Live streaming, as a part of a social media marketing strategy, is happening already, but we are still far off from large scale adoption. In the future, more brands will see the benefit of using live streaming to get across marketing messages.
Recorded videos still work well, but the average social media is more likely to pay attention to a live video than a recorded marketing message. As more people tune out conventional marketing videos, live streaming could take over in the future as the best way to generate leads using video.
Finally, social customer service will become more common in the future. As we mentioned above, only less than 30% of businesses are currently actively using social media to address customer complaints. Granted, many brands do not have the budget for such service for now. However, in the future, it will be almost unheard of to ignore customer complaints online. PayPal is one of the best examples of brands showing where social media customer service is headed. Its customer support feed monitors all brand mentions to resolve all complaints.
Conclusion
The social media world has grown in leaps and bounds in the last decade. With internet and mobile phone penetration improving even further around the globe, the industry's growth will not slow down anytime soon.
With 23% of the time spent on the internet going to social media, brands that do not have a robust social media strategy today will be left behind by the competition. If your business already has a social media strategy, do not rest on your laurels either as the ecosystem is fast-paced.
Acodez is a renowned web design and web development company in India. We offer all kinds of web design and web development services to our clients using the latest technologies. We are also a leading digital marketing company providing SEO, SMM, SEM, Inbound marketing services, etc at affordable prices. For further information, please contact us.
Looking for a good team
for your next project?
Contact us and we'll give you a preliminary free consultation
on the web & mobile strategy that'd suit your needs best.