Years back, when search engine optimization (SEO) was introduced for optimizing websites for better visibility, no one cared about anything else. No one ever thought there might be other modes that would help to increase the conversion rate or boost your website traffic.
But later, when search engine marketing (SEM) was introduced, we understood there are other ways of increasing traffic to our sites. Search engine marketing is something that emerges from an aspect that would help to take care of SEO and paid search as well. With time, as new changes evolved, people started considering SEM as an activity that was more of a paid search. Paid listings are usually a term used in conjunction with SEM. While search marketing could account for SEM and SEO in a collated form.
SEM activities also include paid search ads, pay-per-click, paid search advertising, cost per thousand impressions or CPM, cost per click (CPC).
Now the interesting part is many people think that since they do are using SEO, they do not need SEM or vice-versa.
But that does not work that way. Both are important to your business. Regardless of which one is prioritized, mark in mind that one is equally important as the other one.
To begin with, SEO helps to ensure that your site loads faster and quicker. Also, it helps to ensure that your site offers a seamless user experience. This is applicable to SEM. The same approach is applicable to SEM as well. If you do not apply this to SEM, all your paid efforts will go in vain. Then there is also Google's quality check system. When Google places the SCORE from a quality check, people happen to see that when they click on a particular website. If the site is not user-friendly, you're doomed when your user leaves because each click is chargeable. So it is advisable to focus on SEO first. Once you have done your SEO efforts, you will automatically attract more searches. This will help you to take care of SEM and then work on other keywords for better business.
Now, let us take a look at some of the interesting benefits of search engine marketing.
Search Engines and SEM are Closely Related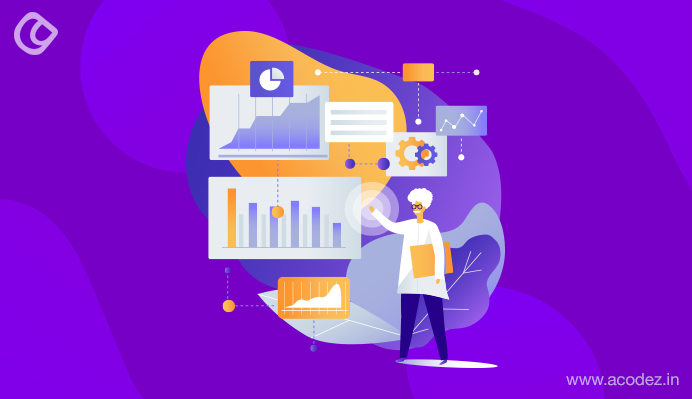 So now, as discussed, you'd be working on enhancing the SEO of your site. Then, focus on SEM efforts. But you can do it vice-versa. Organic marketing is time-consuming. So how about starting with SEM or paid marketing before focusing on what takes a lot of time?
Because organic marketing could take more than a year or so to show results. Also if your strategies are not something that is tried and proven, then chances are it would take longer for the results to reflect or it might never happen. And you would need to reconsider your strategies and create a new plan. In that case, it is always ideal to stay prepared for the storm!
With SEM, whatever strategies you apply or not, it is capable of taking your site to page one of the SERPs (either at the top or bottom). For a start, if you're new to the world of online marketing, you get some visibility. Isn't that better than no visibility at all? Yes, it is!
This SEM would bring in some visibility for your brand. Regardless of whether it is at the top or bottom of page one, there are more chances of your brand getting noticed. When you have done everything right, you are moving toward creating visibility by paying for each click your customer makes. This would affect your revenue though either positively or negatively.
But how your revenue works lies in the magic that your site manages to create.
The Results are Faster
When done appropriately, SEM is capable of generating results soon (maybe, in a blink of the eye). The strategies that you apply and even the ad copy that you write matter. If everything has been done right, then you've nothing to worry about. You're moving toward generating sales (maybe, in a few minute's time on launching the ad copy).
There is no complicated rocket science involved in this. Everything is quite simple and easy. Start working on ad copy ideas today and choose the one that has the power to attract customer attention.
SEM is Scalable and This Helps Businesses
As discussed, SEM is highly scalable. You can always start in pieces – maybe check how the various aspects work. Also, examine what things can be retained and what you can eliminate based on their contributions to your business.
In case you cannot spend too much, plan on low costs. Once SEM starts clicking, and if everything else is in place, financial gains would start adding. Then, you can obviously start adding up the number of ads. While adding up new ads, make sure you are removing the ones that are failing to create an impact. You can always pay attention to your campaigns and modify what works and what do not. Also, you can think of new strategies for increasing or iterating the ad investment on a daily basis.
In the case of SEM and other marketing or paid strategies, a budget lower than 9 dollars could be set as a limit. So it will really never affect your budget.
Target Your Audience
As you can see, people all over the world are busy online these days. Search engines are the ones that determine people's experiences online. Where do the searches happen? Think of it from the beginning. People enter a query. Where? In a search engine and the search engine comes up with related results.
So impressing the search engine is your first and foremost step to finding a place in your customer's heart. Nothing else can bring as much traffic as a search engine can. Regardless of what your product is, search engines know what the best is. When your site is visible in the search results, it means your customers can see your site. It will ultimately bring your people to you. Don't forget that the origin of everything is at your site. Search engines attract people to your site and then help build trust.
Don't worry if a click doesn't convert though it might affect the revenue. They might come back in the future. They just went away because they needed something else.
Building Your Brand Gets Stronger
So when a customer converts, it might not necessarily be that this person had come to you only now. Maybe, this person has been visiting you for some time now – it could be a journey over weeks or even months. Over this time, the effort you invested in showcasing your product or service to your people mattered and this is what brought in all these customers and transformed many into sales.
SEM vs Normal Marketing?
SEM is one of the best ways you can reach out to the people who really matter to your business in ways that normal marketing does not allow. Moreover, if you plan to do this with normal marketing, it would cost you way too much. When someone clicks your ad, your charged. But until someone clicks, nothing happens. Based on how much you can afford, you can create too many or make it work with just a few.
It is always recommended you start small. The best part is to see whether you can transform the ad in such a way that it is capable of reaching out to the consumers who matter the most, then your work is done. It is important to target who matters to your business. Reach out across all those networks where you can find a potential prospect. But don't overdo it.
How Well Are Your Competitors Doing?
Check what your competitors are doing. Regardless of whether it is for SEO or SEM, it is important to find out how your competitor is working. This will help you understand and work on strategies to do better. If they already have a top position through SEO, then make sure you are working on ways to reach the top – using paid ads.
In case they are using paid ads, then you have a fiercer competition. In that case, you would have to work on ideas that would oust them totally from the position. Also since many businesses have the least idea of how SEM works or are not utilizing it fully, you always have chances of doing better over search engines. In that case, you have further scope to expand your business.
SEM Cost is Affordable
When compared with other marketing tactics, SEM might be affordable. You know what you are doing and you will not overdo it. So you are always in control of what is needed and what is not needed for your ads. Create an impressive ad copy and reach out to your people. This will work for sure.
Acodez is a top-leading digital marketing company in India offering online marketing solutions to help our clients take their businesses to the next level. Our services include SEO, SMM, SEM, PPC, Email Marketing, Content Marketing, etc. We are also a renowned website design company offering all kinds of web design services at affordable prices to our clients in India and abroad. For further information, please contact us today.
Looking for a good team
for your next project?
Contact us and we'll give you a preliminary free consultation
on the web & mobile strategy that'd suit your needs best.