Facebook is an integral part of the marketing strategies of small businesses. And by now, all small businesses are actively having a Facebook presence. In fact, most of their business has been finding a way into the customer's heart via Facebook.
Of course, if you are a small business, you might already have been using it and have been experiencing how good it is. If you have been experiencing a drop in Facebook engagement and looking to gain more visibility over social media for your small business, then there is something that you are not doing right. We will take you through some Facebook marketing tips and tactics that will help you further in the process.
Small business marketing might not be an easy task, but challenging when it comes to competing with large ones. As trends change, you want to expand your business to meet growing customer expectations. For Facebook marketing, you can easily accommodate your needs for your business.
There are more than 2 billion active users every month. This is why it is said to be one of the largest social networking sites for connecting people across the globe. Regardless of whether you are reaching out to a small customer base or large customer base, Facebook is a great choice.
We will take you through some interesting insights and Facebook marketing tips to help you with Facebook marketing for your small business:
Optimizing Your Facebook Page
Customers have always used Google to search for local businesses Local SEO for business is comparatively easier and helpful for users to get quick info on what they are searching. But these days, the trend is changing. People look forward to using Facebook to research brands while searching or local businesses. This is one one the most primary and important tips for facebook marketing you should follow.
It might not be a challenging task to update your company's details on your Facebook page. When they are using the Facebook app on their phone to check for a business, they can easily find the reviews and recommendations, while also checking the address information, phone number, and other contact details.
Once they reach your page, they will click through to reach your website or click on 'call' to reach out. It is always ideal to have a traceable number, such as Google voice search, rather than including your primary contact number. This will help you trace and monitor the number of calls that reach you through your Facebook page.
Keeping it Clear, Concise and Relevant
When it comes to Facebook marketing, all we want is to acquire a large fan base. This might be challenging and put a lot of pressure on your social media marketing efforts. It would make it difficult for you to keep your content short, relevant and natural in that case. But there are a number of easier ways to keep content simple and easy to comprehend while making it appealing as well. Many experts have shared their ideas with tips on the web for people to make their content clear, concise and relevant and is considered to be a simple yet effective tip for Facebook marketing. This will help increase your reach and enhance engagement.
Managing Your Time is Directly Proportional to Creating Planned Content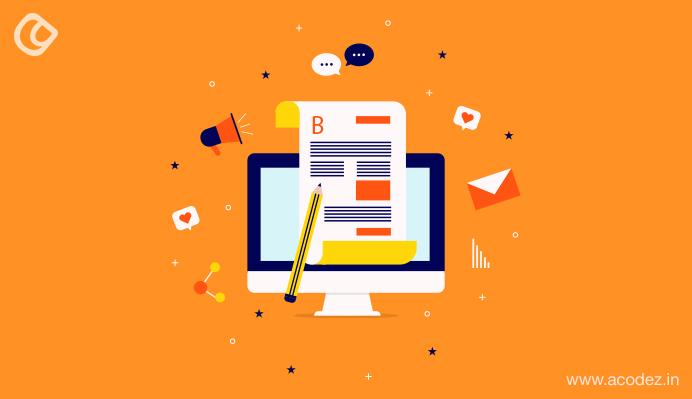 Planned content creation is important and alongside is time management. It is always ideal to have a content calendar to post your content unless you are planning to post a topic that is trending. With a calendar, you have one of the most effective ways of posting content live without having to spend too much of your time on a social media site.
A content calendar will help you to plan prior regarding when you should post and also help you to preload the related content to some tool, such as Buffer. With a scheduling tool, you can have your content auto-posted according to your preference of time. When all this is arranged and organized well, all you would have to do is reach out to Facebook only for occasional monitoring and to respond to your followers' comments. This is also another brilliant marketing tip on Facebook.
Scaling Paid Facebook Campaign Ads
When it comes to scaling paid traffic campaigns, you should realize that there is more to it increasing the budget. This is what marketers should keep a note of rather than coming up with a list of what they are expected to do. From here, you need to have a clear benchmark on how to measure the effectiveness of your campaign. There are a number of important things to consider when running Facebook Ad campaigns. You can always check with the digital marketing pros on the tips and tactics they suggest for scaling paid Facebook campaign ads.
Your Organic Reach Should be Your Priority
It is important that you emphasize the growth of your organic traffic reach. There is high competition on Facebook. When it comes to Facebook's algorithm, businesses find it difficult to implement organic tactics to reach out to their consumer base. We all want to reach out organically rather than having to depend on paid tactics. Implement organic traffic strategies to increase your reach to customers, without having to pay to Facebook for promotion. The best thing you could do is post at odd and non-peak hours – which could be against the conventional or preferred techniques. But if nothing works, you will find that this will help you stand the competition.
Customer Service is Always the Motto
Well, isn't that obvious that we are here to reach out to our people? More than 80% of customers want a better customer experience when they are dealing with brands that they found through Facebook. So when you are reaching out to your consumers via Facebook, make sure that you provide a great and enhanced experience to stay and shine in the competition.
Facebook marketing is a channel where the response time is faster than ever. Mostly, people respond to a brand that offers a huge trust signal once they understand that you respond. This gives them a feeling of emotional connect and they want to get closer to you.
Posting When People are Online
We had discussed posting during non-peak hours, but the actual conventional method is to post during the time of the day when most people are likely to be online. Have your content posted when your people are active. Get a post scheduler for Facebook to know the best time to post your content. Your fans would be active during peak times and posting at that time will increase engagement levels. (However, we can never neglect the fact that your post might get lost in a newsfeed that is noisy.
What you can do is to prevent your post from not getting found is to post it at night when people are less active. This is the time when newsfeeds are also less active. And during the time when there is a lesser activity, people who are online are likely to see your posts. This would bring engagement and activity across your newsfeeds, which will be a better chance for exposing your content – taking it to the feed of followers who will log in the morning.
What is the Intent of Your Post?
It is always important to have an intent when you post. Experts are of the opinion that small businesses should be very alert when they communicate with their audiences. This means that any content they post must be closely related to the content that their audiences wish to see.
When you go around posting content without any intent, remember that you might be posting something that your people don't want to see, which annoys them. This is where you should post content that is relevant and has a point in connection with the people related to it. Post with intent and later you can decide to boost it when you have the essential budget. Facebook insights will help you to determine the rhythm of posting along with the kind of content that you should be posting.
Custom Audiences are a Great Choice for Ads and Boosted Posts
In order to run an ad, remember that you need not have a big budget. All you need is to have an effective targeting strategy for ensuring that your posts will reach the right audiences. This you can accomplish by using custom audiences. They help you to find whether you can get a higher return on a post. You can easily create custom audiences and use Facebook pixel on your site to target a range of customer patterns.
Here are a few ways to help you create the custom audience pattern:
Subscribing to newsletters

The number of people who would watch a video to completion or would abandon somewhere in the middle of it

The people who would visit your page and engage with you

The kind of people who visit your website along with those who visit only specific pages of your site

The friends of those people who like your page along with those that engage with your page
You can always create custom audiences. But if you are not really sure, you can seek Facebook's help for information on the audiences who have matching interests and behavioral patterns similar to your customer list or existing customers.
Do You Have a Facebook Follow Button on Your Website?
In case your Facebook page carries your website URL, you would need to have links from your website to social media. With buttons, you can always invite your website visitors to catch up with you on Facebook for more opportunities to engage with you, thereby leading to loyalty.
These are some simple tips to boost your Facebook marketing.
Acodez is a leading digital marketing agency in India offering all kinds of digital marketing, SEO services. We are also a renowned web design company giving solutions to businesses in India and abroad. Our broad experience of having worked on numerous projects has helped us know the requirements of the clients and providing the best services to them.
Looking for a good team
for your next project?
Contact us and we'll give you a preliminary free consultation
on the web & mobile strategy that'd suit your needs best.