Here we are going to discuss the benefits of hiring a web development agency in India for your online business.
But, before we begin our discussion, I will put up certain questions which will help you analyze the discussion in a better way.
Think about it –
What kind of business do you own? Do you have an online presence that reaches the targeted audience?
Do they respond? Do you think your website drives you the expected traffic and generates a substantial volume of sales?
Whether your answer to my question is yes or no, let me tell you, dear folks, this discussion is going to help you examine and reconsider certain decisions. Also, it will help you in enhancing your online business and taking it further in the long run.
Were you ever told by someone that outsourcing or hiring an offshore company in India could be a great idea when developing an intricate website that attracts and converts customers?
Also Read: 9 Tips to Create The Perfect Lead Magnet
If your answer is "No" then, it comes as quite a shock to me, because people who are already into the online sphere are aware of the fact that India is one of those nations which gave birth to some of the best web designs and web designers in the world.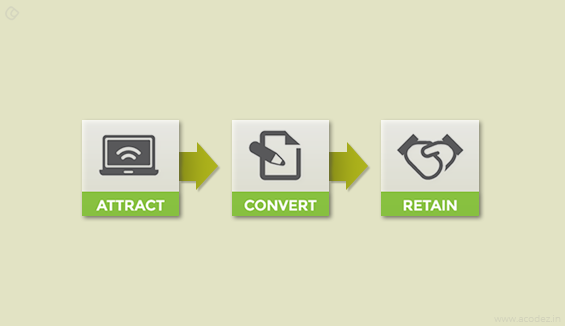 You might think why only India, why not other nations when the web development industry is booming everywhere?
Yes, the fact is fact! Before I tell you why to choose India, I shall examine in detail why to choose a web development agency for your online business needs.
If you are planning to go online and thinking of hiring an in-house developer, I would say "wait" until you read this and reconsider your decision because:
1. It could be too expensive:
Web development is an expensive affair. Well, of course, there are freelancers and those third party agencies that provide web development services at the price of toffee. But, honestly, you don't need that for your website.
I know you might have been hoodwinked with these advertisements and compelling from various sources that tell you these are the best options to save money.
The truth is different. The idea of hiring a freelancer or a third-party agency that acts as the mediator between you and your service provider could cost you a fortune and the quality of these services is something that cannot be guaranteed.
A freelancer could provide you services that are limited and same are the case with these third party agencies.
If you check, you will find that if they have assigned the coding part to one company, then someone else might be working on making the site responsive, while they are searching for someone to work on SEO and by the time the website is complete, they are still searching for someone who could work on the content part.
The case with hiring freelancers is not much different. Either they may undertake the entire project and hand out the different sections to freelancers who charge an hourly fee just like them, or you would have to search for others who would work on the other sections of your website.
In the beginning, this might seem to be an easy thing, but as the deadline approaches you will realize you have spent a fortune on collaborating different people to work on your website and still you are nowhere.
When you have a web development agency working on your website development project you do not have to worry about who is working on which part of your project and what would be the expenses?
They will provide you with a quote that fits in the entire requirement of your website project, and there are no hidden charges too.
Also, you are exempted from the operational and labor costs.
So, the cost is one of the reasons why you need to choose a web development agency over others for the cost-effectiveness that it offers.
2. Commitment might be short-term:
A freelancer can offer you the commitment for a limited skill set. The same applies to the third party agencies that forward your project to others. They might have a selected list of service providers with them, and if these do not possess the skill-sets necessary for your website project, then you are done.
You have already invested in your money and time, but these people cannot help. So, what you do now?
Either you have to find someone else who could do it for you. It is again a waste of time and money and resources.
Or you have to suffice with the website they developed for you with the semi-knowledge they possess.
But, when you have a web development agency working on your project, you can sign the deal without doubt.
They can alter the design as per your requirements, and also they can help you with the project if at any time in the future you wish to tweak your website to meet the need of the hour.
What they usually do is in such situations, if they are in short of resources who can meet the customer's requirements, they hire a new team who are experienced and qualified to deliver the expected results.
The clients don't even have to know what is going on up with their web development agency, as the work is progressing and will be delivered within the specified time limit.
So, long term commitment is a guarantee.
3. In-cooperating state-of-the-art technology:
Today's business world goes to the one who preaches technology. Or to define it better I should say people are behind someone who can introduce or innovate a new thing that is unknown to them.
In fact, if you want to stay in trend you need to do something that people think as unique.
A freelancer can offer you with a specific set of solutions and nothing more.
They usually undertake similar projects, and they implement these with a standard grid that they use for all alike.
And what is the result?
You have a website that is more or less similar to the other sites over the web.
People for a matter of fact, you or me would not like to crawl through sites that appear just the same with no difference in the functionalities even.
How do you expect to establish a brand name when you have everything in common to what others have got?
The same is the case when you get help from third party agencies who forward you work to an unrevealed source somewhere in a foreign country or maybe someone next door?
Things are not going to be different.
You get a website that has nothing new to offer, except for a brand name that is different and imagine the plight if you are newborn to the world of business and trying to gather sales?
Nothing is going to work out when people are not even ready to glance at your website that has nothing new to offer.
Don't fret! There is a solution. You can hire a web development agency that is ready to innovate and experiment new ideas.
It should be someone who knows the value and importance of branding and the need for a business to establish itself in a world where nothing is stable.
A web development agency has hands-on experience with developing websites and helping businesses enhance their brand value by implementing state-of-the-art technology in each project that they design.
They never wind-up with a handful of solutions, but they are constantly striving hard to come up with ideas that could boost a brand's online presence.
Now, you know why you need to get a web development company work on your website rather than hiring a freelancer.
If you wish to showcase a website that implements state-of-the-art technology to please the audience, then, you are on the right track if you opt to outsource the project to a web design agency.
4. Your involvement: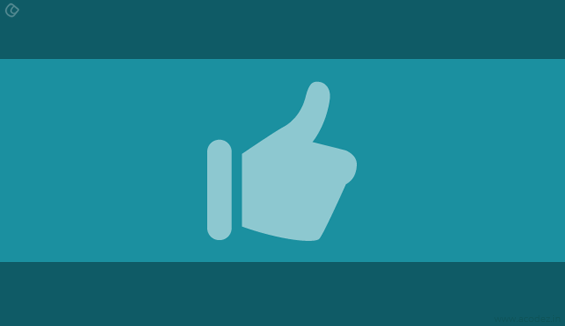 When you are hiring someone to work on your project for you, what do you expect?
You expect 100% commitment and a proper communication channel so that you can track what is going on the other side.
Now tell me you have invested a lot of money into getting a state-of-the-art kind of a website developed, but you are in the dark as you have no idea of what is happening with your project.
What are you going to do or how do you expect to tackle the situation?
You have a freelancer who has committed a lot of other projects too. Yours is not the only website that they are working on, and it's purely at their discretion if they choose to handle a single or multiple projects simultaneously.
When a single person is handling several projects at the same time, imagine the pressure and workload that they undergo.
It is indeed a stressful situation. We cannot blame them if they cannot turn up and report to us regarding the project developments.
And, what happens is you just sit on your side and bide the time thinking that the final product will be delivered on time but to your dismay the project is not delivered and also, there are no updates.
All that they say is they will be delivering it soon.
You do not want someone like that working on your website. This website is the face of your business in the online world and each passing day your competitors are growing, and none of your audience is aware of your presence.
A web development company is aware of the importance of developing and delivering a website on time.
They have a proper co-ordination, a project management team and a client co-ordination team that is working on your project.
The client co-ordination team will report to you on a timely basis via emails and telephone calls as to where and what is the status of the project while the project co-ordination team makes it a point to involve you at each stage of the project development process so that they do not miss out on anything.
The result: A final product that meets your expectations and business requirements.
So, again you have a reason to hire a web development company to design your website.
5. SEO and content development:
Many times people fool around business owners providing them false information that SEO and content development are not as important as web design.
But, let me clear the confusion, SEO and content are the essential gradients of a website and needs to be planned as and when a website is being designed. This is important because without SEO no one will know that you exist and without content no one will know what you are trying to convey or sell.
Freelancers have limitations. Though they might be able to produce an explicable website design, they might not be able to help with the content part and also the SEO part.
They might copy and paste content from your competitor's site on the web.
But, what use is a plagiarized content which devalues your entire site in the eyes of Google?
And, SEO is not an easy process. The keyword research, analytics and competitor's position, and the audience all matters and only a digital marketing expert can help you with these.
A professional web development company will have their team of inbound experts who can help with strategizing the SEO and providing you with content that works.
Now you have one more reason why you need a web development company to work on your website.
I am sure now you will reconsider your decision on hiring freelancers or third party agencies for your web projects.
Now let me tell you why you need to consider a web design company in India?
Regardless of whether you are a large enterprise or a start-up, you do not have to worry about the costs when you decide to hire a web development company in India.
They have exactly the resources and the kind of innovative software tools and technology that your business website needs.
The web developers and designers are highly qualified and experienced. They have experience with working on various projects from different industrial domains and specifically they have been serving clients globally.
Language is never a barrier for the web development companies in India, as there are many of them who have translators and content specialists who can work on providing you with content in your language to help you reach your local people.
There is no compromise over the quality. Though the costs are less, the quality is supreme. It is one of the reasons why businesses all over the world are looking for Indian web design experts to develop their sites.
They are constantly updating and researching on new techniques to help people take their business to the next level.
Your project is safe in their hands as they provide you with a guarantee of taking care of the entire process starting from the initial planning to the final delivery of the project, and also they provide post maintenance and support assistance.
So, what are you planning?
Have you made up your mind to outsource your website project to an Indian web development company?
Great move! Wish you all the best!
Looking for a good team
for your next project?
Contact us and we'll give you a preliminary free consultation
on the web & mobile strategy that'd suit your needs best.