Sending and receiving of emails have been an ordinary way of communication between people, learning instructions, companies, non-profit making institutions, et al.
Anyone can send or receive an email(s) provided that they have an internet connection and it's a viable method of conveying information.
Nevertheless, sensitive information like credit and debit card information, or social security data shouldn't be sent via email in an unencrypted format.
Simply because there is a security risk and great chances for hackers to intercept it and "steal" the information.
Regardless of the size of your organization, whether it's a profit-making organization or not, if the institution handles credit card information, then you must be Payment Card Industry (PCI) compliant.
The Payment Card Industry Data Security Standard (PCI DSS) offers guidelines for the transmission of cardholder details for small and large merchants, financial organizations, device manufacturers, and even industry professionals.
The only thing (risk) that PCI fails to protect you against is human error. It's easy to request your clients or business partners to avoid sending sensitive credit card information through email, but that doesn't stop them from sending the email when a breach in the payment system occurs.
In this case, email encryption eliminates the doubt and creates the difference between the small irritation and the huge security menace.
Best Practices for PCI Compliance
Compliance with PCI requires the business to have a protected network by deploying anti-malware solutions, preferably a firewall.
Also, it must encrypt card information sent over the web and other open-source networks and secure any kind of information regarding the card.
The organization must have a rigid vulnerability management system and keep all its antivirus programs updated. It should also observe a solid access control that ensures the handling of card information exclusively by their preferred employees.
Lastly, the business is required to inspect and assess its network regularly and adopt a prudent information security policy to govern its personnel.
Now, compliance with PCI requirements differs from one organization to another depending on how the business handles cardholder data.
For instance, an SAQ C vendor that processes and transmits card information is different from SAQ A vendor who does not process or keep the payment information.
What's Payment Card Industry (PCI), and Why Should you Comply
Payment Card Industry Data Security Standard (PCI DSS) is a collection of guidelines designed to evade breaches of credit card information, and diagnose and mitigate them should they occur.
PCI DSS helps protect the reputation of the merchant, reduce costs for litigation processes, and assist businesses to seize security vulnerabilities they might overlook.
Compliance with PCI is mandatory for all institutions that handle credit card information – including all the e-commerce vendors that outsource billing, and probably never make the sight of the credit card information.
To partner with PCI DSS (PCI compliant), merchants must enroll for a self-assessment questionnaire (SAQ), and confirm that they are compliant with the right security practices as outlined in the checklist.
In some instances, they will be required to hire an approved scanning vendor (ASV) to have their systems and networks assessed – to check for vulnerabilities quarterly.
Ordinary businesses are awarded levels depending on the number of card payments they handle each year.
For instance, a level 1 company is an organization that processes over 6 million credit cards annually, or has experienced a data breach, and requires a qualified security assessor (QSA) to conduct a yearly assessment.
The email, whether from Gmail, Yahoo, or institutional domains, is not technically associated with the cardholder data environment (CDE) – a system used to process a credit card.
It's a huge security risk to send credit card information over unencrypted email.
It's a problem to send it over an encrypted email as well as the use of emails makes it difficult to regulate the access and comply with PCI rules, like the need to never keep the card info after authorization.
Moreover, sending card data over the email puts the business's emailing system within the CDE scope, making it difficult to maintain PCI compliance.
So, why do PCI compliant vendors employ encrypted email? Simply because it offers protection to information that could expose the identity of the customers.
The unsecured emails bearing information like invoices and receipts or any other sort of sensitive information make it easy for cyber-criminals to target individuals you're conducting business with.
Moreover, encrypted email offers an additional protection layer, should a hacker "screw up" and compromise the card info.
For instance, if a dishonest business partner or mischievous employee does it, the encryption conceals the information from anyone who spies on the message.
Although it cannot prevent your customers from emailing their information, it offers security to in-house emails about their data, reports this issue, arranges to make a follow-up, et al.
Email Encryption
Luckily, encryption solutions facilitate the protection of sensitive information including email communication.
An encrypted email puts your organization within the scope of compliance to PCI DSS while increasing your cost of communication with your customers or business partners.
Today, thanks to a more innovative and secure alternative way of email encryption that protects your credit card information while excluding you from the PCI scope.
Emailing PCI info such as credit card info and primary account numbers (PANs) has long been ill-advised.
As a matter of fact, PCI security standards council (PCI SSC) rejects transmission of unencrypted credit card info over open networks like the web, wireless networks, or GSM technologies.
The same standard discourages users from sending unencrypted PANs over end-user messaging solutions. The reason behind it is that email messages are retained in clear text and can be traced in the "sent", "inbox", "trash", and "draft" folders, or in browser caches.
Delivering the unprotected texts across open networks exposes them to cyber-criminals.
Regarding payment information like names, dates of expiry, and card numbers, every point where the data is captured becomes a potential risk for information compromise.
PCI SSC has given a green light on the importance of businesses to encrypt card information before transmitting it across public networks.
Is Email Encryption the Real Deal for the Security of Credit Cardholders?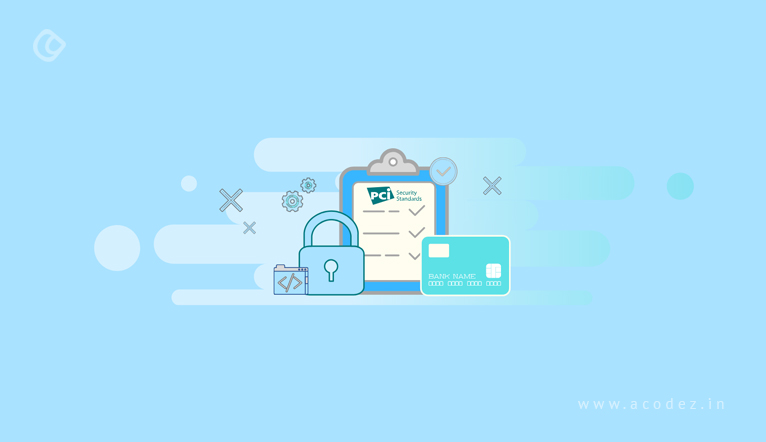 Compliance with PCI is a bit complex process, but email encryption does not necessarily have to be. End to end encryption solutions like Virtru offers effortless protection without much hassle.
It allows users to control sensitive information by creating time limits on their emails, preventing forwarding of messages, and granting them the power of revoking messages should they unknowingly send restricted information.
Irrespective of the business size, these solutions allow you to patch all possible security loopholes you may encounter in your network and reduce the risks from the ones you're unaware of.
Now, PCI protection particularly aims at securing card info that's associated with the systems and networks of your company.
The collection of all the places where PCI related information is found is referred to as the cardholder data environment (CDE), and it falls under the PCI compliance scope.
The whole CDE must be secured regarding PCI compliance. Transmitting encrypted email messages that observe PCI compliance, your company certainly extends its CDE to these places.
If an institution is seeking to minimize its association with PCI scope, then bringing encrypted emails into the pool won't be helpful.
Also, whilst email encryption keeps the transmission of email messages out of the PCI scope, it requires the person at the receiving end to use a complex application to view the message and this requires them to be PCI compliant – that can adversely affect the business and prevent users from viewing certain content.
But we have a more modern solution, referred to as "Data Aliasing" that enables businesses to protect their email-based data while minimizing their PCI compliance and preventing any sort of disruption on their side.
PCI Compliance and Data Aliasing
Whereas email encryption obscures sensitive information from "unwanted" users, this kind of technology still keeps sections of your institution's networks/system within the PCI scope.
Any kind of a folder or destination that is associated with email messages bearing card info are certainly extensions of your CDE, implying that they must be secured with PCI compliance.
But if there is a way to send this info and various sensitive data over the email without "enslaving" the communication with PCI scope, better!
And fortunately, there is: very good security (VGS) is a mail proxy solution that allows the de-scoping of email communication from PCI necessities using data aliasing which serves as the leveraging technique.
The VGS mail proxy enables users to email (send and receive) messages from all kinds of domains without the content ever coming into contact with the systems/networks of the business.
Here, the sensitive information such as payment information is rewritten, in real-time as the reception of the messages is done and replaced with surrogate data alias making it eligible to unwanted users – especially if the message finds the wrong people.
The idea here is similar to the process of tokenization that is more resilient, more secure, and simpler to execute.
Through data aliasing, the email-based information often de-scopes recipients from exposure of PCI DSS data, meaning they aren't required to be encryption experts to participate in this kind of communication.
This occurs before and after messages have been sent, so that sensitive information is barred from getting exposed.
Consequently, the size and length of the CDE are reduced while the communication is kept completing out of the PCI scope, for all sorts of businesses irrespective of their size.
The innovation technique uses the existing platform of VGS to establish secure email technologies that can easily be deployed at the network level with little effort by following a simple guide.
Acodez is a renowned name in the website design company India arena, offering Emerging Technology Services to our clients across the globe. We offer all kinds of web design and web development services to our clients using the latest technologies. We are also a leading digital marketing company providing SEO, SMM, SEM, Inbound marketing services, etc at affordable prices. For further information, please contact us.