Images can be an excellent communication tool when integrated into a website. Choosing the right image for your web design can help you create the perfect impression, elicit emotions, and attract the attention of anyone visiting your site.
Accordingly, using the ideal image enables you to build a connection between clients and the brand. Therefore, it is always essential to choose an image for web design appropriately.
Most web designers know the importance of using the right image, excellent layout, and content when designing websites.
When used in the right way, images can enhance the growth of any online business. On the other hand, if you do not get it right, they can ruin your work altogether.
If your use of images is only meant to fill the blank spaces, you will end up not drawing as much traffic as you should. Many people will ignore your website.
However, this should not worry you. Now, it is much easier to curate different images and use them for web design.
But, do you know how to transform them into ideal communication tools that enhance the appearance and layout of your website?
Here are eight tips for using images in web design
Use Relevant Images
When you use images in web design, you should ensure that they are relevant. This is mainly because you should use images to enhance your website by offering a visual appeal to the page.
For this reason, the image should be relevant to the page. For instance, if your website is about making apple juice, you should not use an image of mango on the page.
In other words, the photos you choose to use in web design should make sense. They should be pictures that your audience would relate with well.
If you are designing a website for a fashion company, visitors would expect to see images of designer clothes, shoes, and jewelry, among others.
These are photos that emphasize what the website is about. The key takeaway here is that images are meant to add value by providing an excellent visual representation of the page.
Choose Original Images
Authenticity is something you should strive to achieve when designing a website. In this aspect, you need to use real images of people and products to maintain originality.
Using authentic images creates an excellent connection between visitors and the brand. This is one way to enhance how you convert leads into customers.
The best way to ensure you use authentic images is by avoiding overused stock pictures. Instead, go for custom photos as much as possible.
However, you should not sweat over it. With a suitable brief, you can get stock images that are more ideal for your web.
For instance, a photo of employees together is a great way to add personality and originality to a professional website.
Depending on the site you are designing, you may need different images to illustrate every page, subpage, post, etc.
Choosing the right image for every purpose should be connected to the context. When you select relevant images, the chances are you will also ace originality.
As long as you avoid the clichés, you will be able to use more authentic images and create a positive experience that promotes the website.
Crop and Resize the Images
Once you have chosen images you want to use in designing your website, you will need to hone your cropping skills.
You should be careful to draw your audience's attention to the main focal point of every image. Additionally, you should ensure you do not leave dead spaces around the image.
Cropping and resizing require accurate balancing. Additionally, you should ensure that the images are in the correct ratio and screen formats that the website supports.
When this is not done, you may end up with images that shift focus when viewed using different screen formats, such as a tablet.
Responsive websites usually nail image selections depending on the size and format you choose to use.
Such websites may allow sufficient background space around the main point of focus so you can crop the image in smaller screen formats without losing impact.
Use Images For UI Elements And Icons.
Every website has its requirements when image quality and format are considered.
However, you can use general suit-it-all methods to ensure that your images are perfect for whatever website you are designing.
For instance, you can customize stock vector graphics using Adobe Illustrator and use them as UI elements and icons. 
As much as stock photos are great for enhancing the authenticity of the website you want to design, icons play an entirely different role.
You can use icons to your benefit by creating a smoother user experience.
You can use UI elements and icons to communicate clear messages. This way, you may not need additional texts on the UI.
You should consider using well-known and universal icons, such as an image of a house to represent the homepage, a magnifying glass for the search panel, and a mail sign for the "contact us" page.
The same should apply to all images you use. However, you should know that some icons have different meanings, depending on where they are used.
For instance, some people use the heart icon while others use the star icon to represent the same meaning. In this case, you should include text labels to avoid confusion and enhance the user experience.
Use the Correct File Format
Images can be kept in different file formats, where every format has a unique purpose.
Therefore, you should ensure you select the correct file type that matches your needs and is compatible with the website you want to design.
Here are some well-known image formats you can expect to work with:
JPEG: jpeg files are most suitable for many images with different colors, gradients, and shadings.
PNG: The png file format is most suitable for working on a logo for the website. Additionally, this format is excellent with images that come with different solid colors.
GIF: gif file format is excellent when the image involves animations.
Using the correct image format will help you make your website highly functional and efficient. Accordingly, this aspect enhances the website's aesthetic appeal.
Maintain a Consistent Image Size and Style
Images used in designing a website look more appealing when they are consistent in terms of size and style.
Accordingly, being consistent will help you stay organized and arrange texts, columns, and other posts displayed on the page.
For instance, every image and accompanying text will appear more beautiful and readable.
Style and size consistency also enhances the overall look of the web page. This aspect enhances the user experience.
Use Captions and Accompanying Texts
Some images may require captions and accompanying information to avoid confusion. This way, you may want to include alternative texts that explain complex images used on every web page.
For instance, a caption may be as simple as a file name or tags that boost your SEO ranking.
On the other hand, alternative texts can be paragraphs that explain what the image is about.
When used this way, you should ensure you use the correct keywords to enhance search results.
Optimize Your Images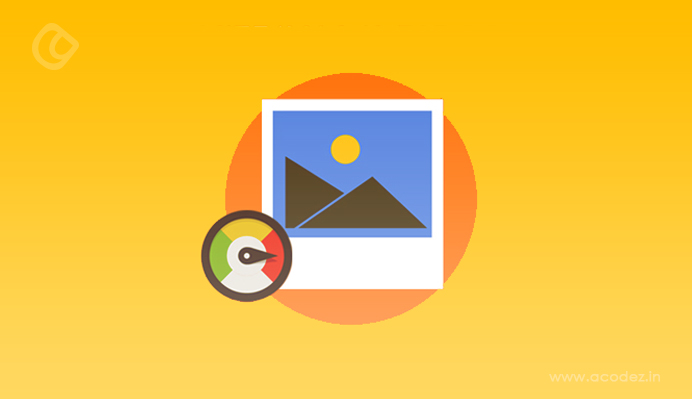 Images used in web designing should be optimized to match specific needs. For instance, an image file may be too big to add to a site without cropping.
Accordingly, you have to ensure that the image does not affect the loading speed of your site. Therefore, optimizing images is an essential part of web designing.
When you use larger image files, visitors will find it hard to load pages since it takes too much time.
Accordingly, a slow webpage may lead to missing out on prospective customers.
The only way to avoid such a scenario is by optimizing your images.
Image optimization may involve compressing photos to sites that load faster.
This is a vital consideration, especially if you are working on a site that requires many images.
The Bottom Line
Many media files can be used to improve the user experience of a website. However, images are the most used and understood media files in web designing.
People love images because they are easy to interpret, are engaging, and do not take most of your time.
When used correctly, an image can attract attention and guide your audiences into navigating the website.
Additionally, images create an emotional connection between users and the brand.
These should be reasons for you to consider using images for web design.
Acodez is a renowned web development company and web application development company in India. We offer all kinds of web design and Mobile app development services to our clients using the latest technologies. We are also a leading digital marketing company providing SEO, SMM, SEM, Inbound marketing services, etc at affordable prices. For further information, please contact us
Looking for a good team
for your next project?
Contact us and we'll give you a preliminary free consultation
on the web & mobile strategy that'd suit your needs best.