With a UX Design degree at hand, choosing a career path might become overwhelming and confusing. Working in UX places you at the forefront of technological growth.
You can attempt new things at all times. In addition, you'll deal with brilliant individuals, the best of our generation. UX designers work midway between modern technology and people.
You will discover a lot about new technology and have to speak and communicate with many different individuals all the time.
While there is no clear-cut taxonomy of UX roles and duties, there are broad categories that will help you figure out where you might fit. Keep reading for an overview of the UX job paths landscape.
What is UX Design?
Before we check out some careers, let's break down exactly what the field of UX design involves.
User experience design includes all the elements of a person's interactions with a product, service, or organization that comprise the user's perception of the entire.
Individuals in UX design aim to enhance functionality, availability, and satisfaction between an individual and the product.
UX design as a discipline encompasses everything that comprises an interface, such as layout, aesthetic design, and interaction — functioning to incorporate every aspect to allow for the very best individual experience.
Specialists in the area see it as a method to address specific issues to help companies understand their organization's objectives and offer individuals a practical experience they consider worth duplicating.
Career Opportunities in UX
Now that you fully understand UX design and its requirements, we shall go to the crucial part. Here are the different UX career paths you can choose:
UX/UI designer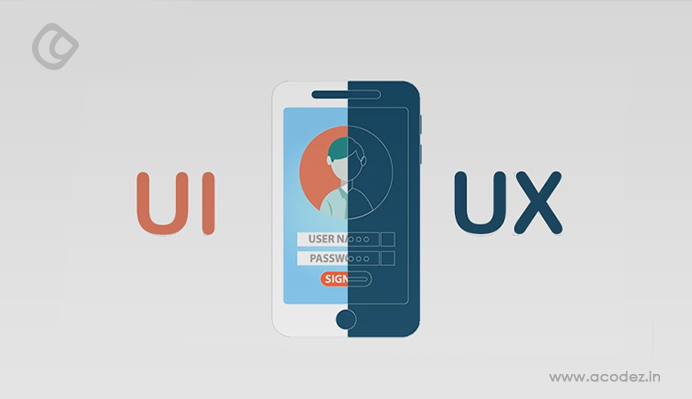 As a UX Designer, your work isn't just about making something gorgeous but also making it very easy to use.
UX Designers are generalists associated with all facets of the design procedure with a specific focus on functionality.
In a large firm, design functions tend to be more siloed so that you may have UX Designers, Visual Designers, UX Researchers, and more.
In a small firm or start-up, the UX Designer could be the single individual in charge of creating choices throughout those duties and therefore be a real generalist.
Associate to mid-level UX/UI Designers will typically be dealing with implementation instead of strategy.
Anticipate being exposed to the whole design procedure, however not necessarily being asked to regularly form a plan or offer to customers or senior management.
Once again, duties will differ. However, a UX/UI Design role is an excellent place to begin your design career.
Visual designer
Visual designers create the idea, artwork, and format for digital projects using the client's vision of the prototype or final product as the baseline.
Creating appealing, reliable, and straightforward visual design remedies is the objective of this function.
If you select this path, you will need to know how to develop the overall look of user interfaces like internet sites, mobile applications, and video games.
Time management is essential when getting into the visual design to ensure prompt production on all projects.
Product design
The title of Product Designer is usually associated with UX Designer, and most of the duties coincide.
You will perform a research study, think of customer personas, wireframes, and prototypes.
Yet, in addition to that, several Product Designers have an added layer of duty for the business goals of the product they deal with daily.
Product Designers usually contribute to the general roadmap and also the vision of the product or feature. They also provide assistance strategies on the path to success.
They may have a far better comprehension of the necessary actions and iteration between designers, programmers, and advertising and marketing teams to make sure that the product releases on schedule and also succeeds.
While UX and Product Design remain compatible in several ways, it is worth a close reading of a task description to comprehend if it is genuinely suitable for your abilities.
UX research
UX Research is typically considered more of a sophisticated branch of UX due to the large variety of techniques, methods, approaches, and deliverables called for by a UX Researcher.
Several UX Scientists have degrees in Human-Computer Interaction, Library Science, or academic research backgrounds.
It is often significantly more challenging when Bootcamp graduates with generalist degrees try competing with specialized graduates.
Yet once more, it depends upon the dimension, sort of business, and your previous background.
If you'd genuinely want to move into UX Research study as a career, start where you can get into UX (most likely as a UX Designer).
Continuously advocate for research study in all your projects, talk with the researchers in your group, and constantly learn more about the exercise.
Something to keep in mind is that UX Scientists generally have to write a great deal and might never wireframe or design, so think about your strengths and weak points if you intend to adhere to this path.
UX engineer if you can code
If you are in this group, then you are more marketable than others in UX career paths. Likewise, UX designers with front-end coding abilities (they're also referred to as UX Engineers) can deal with the whole UX process and then transform that into a working website or product.
They do all this by handling all the front-end coding needed. Nonetheless, there aren't that many roles for UX Engineers given just how technically capable you must be to become one.
Many UX designers find it handy to learn the fundamentals of CSS and HTML to create more robust designs yet aren't interested in making an effort to discover how to be a developer.
Start-ups are usually trying to find this sort of individual to launch a concept or product and decide whether to find people for more specialist roles sometime later as the startup grows.
A proper UX Engineer usually has a Computer Science or Engineering background and is interested in working more closely with designers to guarantee that the customer experience converts as a product is built.
It can certainly be a rewarding career, yet requires additional research and field of expertise to get there.
Info architect
As an information architect, you will be in charge of scoping, building, and enhancing site web content as it appears to customers.
It would be helpful to you if you learned how to create practical user experience strategies planned to satisfy the goals set by the company.
Your central focus will be the target audience and the modern technology utilized to develop the website and web content.
You will be expected to create operations diagrams and arrange information into website maps. Info architects deal with internet developers and creative teams to implement design techniques.
Web content strategist or UX writer roles
Compared to UX researchers, web UX writing specialists and content strategists are accountable for making sense of designs to the organization team and users.
More prominent firms will often have web content strategists and user experience writers on board since their products and offerings are intricate in various ways.
A Content Strategist might map out detailed architecture, work on taxonomy, and pick web content hierarchy.
The UX Author would tell those ideas to inner staff members and work with designers to think of a brand voice and standards.
Depending on the company, there might be some crossover with your UX design group, UX research study, and various other areas within experience design. Yet, these roles typically do little, if any, actual designing.
Web content Strategists can commonly produce wireframes, and the greatest UX Writers understand and regard the designs that their duplicate will appear. Yet, the design is not their primary focus.
Internet marketer
Possibly a career focus in design isn't where you intend to go, and you also want to move far from the technical side of user experience.
Internet marketing is one path you can take, which does not necessarily call for design experience, yet is an area where your design background will help you stand out.
Since you are already aware of how users interact with digital communication, you ought to grab on the basics of internet marketing in no time at all.
Freelancing
Perhaps you are yearning for the flexibility to focus on projects that interest you. Perhaps your individual life has transformed, and you are searching for work that'll provide you with more flexibility.
Whether it is being able to pick clients or set hours for yourself, there are a lot of reasons many would choose to become freelance UX designers.
If you are seeking to work as an independent UX designer, you should prepare your portfolio.
Preferably, you would additionally have a network of designers you can take advantage of within which you might find work.
They could also help with references to other projects. Developing a social media presence can come in handy.
You might also find teams on networking and social media websites like Facebook, LinkedIn, etc., to network with other designers and find recruiters looking for freelancers.
Conclusion
UX has an interdisciplinary nature because human beings are complex. Whether you choose marketing, engineering, or company, recognizing user experience will offer you a considerable advantage as you step into more advanced areas within the field.
Your expertise on how best to appeal to others will help you stand out in the work market and get approved for more job alternatives than simply those in the UX design field.
There are a lot of aspects to UX Design and an array of UX career paths to choose from for every person interested.
Creating a career path isn't simple, and it is not constantly in your control, but fortunately, there are options, and none are long-term. You can switch paths if one isn't working out.
Acodez IT Solutions is a UX Web Designing Company India that provides creative website design and web development services to clients world over. We can ensure satisfied customers for your business through our futuristic websites that are responsive, engaging and user-friendly. We have also satisfied more than 10,000+ clients since our inception as a UX Agency in India. If our services interest you, please contact us or visit our website today.
Looking for a good team
for your next project?
Contact us and we'll give you a preliminary free consultation
on the web & mobile strategy that'd suit your needs best.