Running an online business is a profitable affair as long as you're doing it wisely. At the same time, it is super-challenging too. All your competitors are waiting for your mistakes while big players in the game are already reducing your chances of selling already. So, from the tiniest to the biggest point, you can't ignore any aspect of your business in the online landscape.
Choosing the right hosting service provider, designing the website for excellent user-experience, pitching your products to the right audience base, giving your buyers the convenience of shopping easily, adding the right features & capabilities to your online store, deploying robust validations, maintaining good product/brand profile and adhering to the web security standards – There is nothing which you could skip if you want your WooCommerce store to grow exponentially.
Worried about how will you handle it all? Don't.
We've been into WooCommerce websites and plugins for a long while. And the experience our experts have gained in all these years is the basis of the below-listed 10 suggestions for the new or old WooCommerce store owners. Read, ponder over the suggestions and apply, if suitable.
Selecting Your Hosting Service Provider
WooCommerce is a WordPress plugin. This simply implies that the best WordPress hosting should work perfectly for the WooCommerce stores too. However, online businesses need a more secure, reliable and performance-friendly host. So, in case you are thinking to go ahead with Bluehost, the recommended host by WordPress – drop your plan.
Make sure that your hosting service provider –
Provides excellent caching and support services.
Allows trouble-free database querying and external calls (because e-commerce store users utilize these resources more often than normal websites)
It has near-zero downtime and allows fast retrieval of the most recent data for your buyers.
Though you can go ahead with shared or managed hosting services for the stores serving to a limited audience, if growing fast, always choose dedicated or VPS WooCommerce hosting service providers. It is a cost-effective solution in the long run, and you won't face performance issues either.
Solving The Design Dilemma
The design of your e-commerce store affects the user experience and sales big time. It is suggested that you keep your online store's layout mobile-friendly. At the same time –
Use a WooCommerce theme that has a minimal and appealing design. Also, custom it for your business well. If your budget is more, go for custom theme development services.
Placement of elements should be done thoughtfully.
Use your brand's color throughout the WooCommerce shop uniformly. Do not make the shop too colorful, until and unless your audience is too young, or kids.
Keep the least number of elements on all pages – especially the checkout page.
Try adding all information that a buyer would like to see on a product or shop page, but without making the web page look clumsy.
Crafting the Ideal Product Pages That Sell Well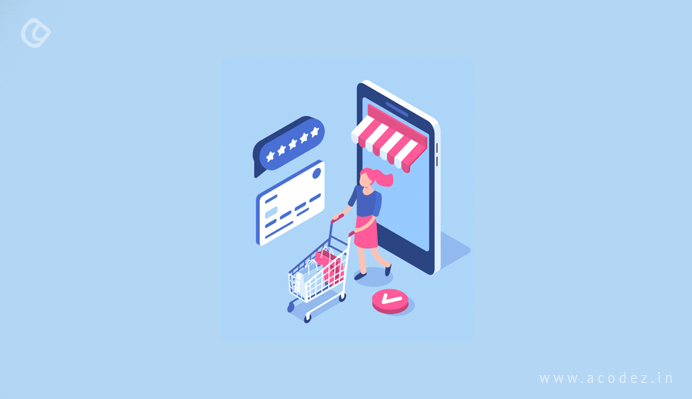 The most prominent drawback of running an online business is its inability to let the customers access the product being sold physically. As a result, you need to put more effort into building trust – especially when you are new. The best way to do so is – providing details information about your products alongside high-quality pictures.
Now, with default WooCommerce product pages, it is not possible. So, enable an efficient plugin, such as WooCommerce Custom Product Addons to accomplish the same.
This plugin lets you add extra product options/fields (of 22+ types) while letting you choose the conditions when these fields are to be made visible. You can show or hide options for different variations of the same product.
Let's say you are selling custom-printed funny t-shirts and want the buyers to enter the text to be printed on their purchase piece, it's easy with custom product add-on plugin. Similarly, adding color selectors, price calculator, variable selector, size selector, quality chooser, etc. isn't tough with it anymore.
Securing the Online Shop
Hackers or malware are always ready to give you stress in the online world. And when you are running an online business, it's not just your business data, but your customer's data (and therefore, trust) at stake. So, it is always better to take enough security precautions. Here's what we would suggest –
Always keep your website/shop updated.
Block direct access to your website files. 
Keep multiple backups of your website.
Change default e-mail sender.
Enable validations to avoid SQL injection.
Use a (or multiple) powerful anti-spam, anti-malware, firewall and security plugin that lets you do it all.
Handling Product Reviews
First things first – Your shop must have the space for product reviews.
Having positive product reviews increase your chances of sales. At the same time, as you cannot avoid negative feedbacks, address the issues politely and respond to your buyers. So, always let your customers post reviews for your products. In fact, encourage them to do so. It'll build a positive impact for your brand online.
Discounts and Sales
Discounts and sales… yes, how one can forget this ages-old most effective marketing tactic!
For running sales and discount offer time-to-time and on special occasions, your shop will require changes in a few settings. So prior to anything, make it capable of the same. You may use the WooCommerce Dynamic Pricing and Discount Rules Plugin, in order to achieve it conveniently.
Percentage or fixed price discounts, product gifting instead monetary discount, discount on cart/quantity, flat discount on products, Buy X Get X offers, discount-specific restrictions and scheduling of discount – there is a whole plethora of capabilities this plugin could add to your shop. So, with this, you will be able to sell, upsell and cross-sell more efficiently.
Search Engine Optimization of a WooCommerce Store
There is no way you could skip performing SEO for your WooCommerce store if you want to give tough competition to sellers in your field. So, it becomes mandatory to deploy a full-proof SEO strategy for your shop. The tips that you can follow to achieve the same, are –
Provide complete information about your product, while using the phrases that are being searched by your buyers. 
Use the names of your target locations frequently in your shop pages.
Optimize your website's pages for fast-loading.
Add clear and multiple product images with an option for zooming.
Go for the SSL-secure shop URL.
Optimization of the Checkout Page
A checkout page is the main sales page that converts your potential customers into buyers. If ineffective or not-so-trustworthy, the user might abandon the purchase. And it all happens more often than you think. So, always optimize the checkout page well.
How?
Well, you can opt for WooCommerce checkout field editor and Manager Plugin which lets you optimize the UX of your checkout page. With it, store owners can –
Customize the front-end appearance of default checkout fields.
Add custom CSS classes.
Change the order of checkout form fields.
Append extra checkout fields (supports 8+ form field types)
With it, you can surely improve the appearance of your checkout page and reduce the bounce rate, increasing product sales.
Tips for Integrating Payment Gateways to your WooCommerce Store
WooCommerce allows integration of a number of payment gateways for your online shop. Using the gateways for payment methods, popular and commonly-used in your target regions, is a must for improving your conversion rate. Also, it should be secured and allow an uninterrupted transaction facility for hassle-free shopping.
Begin with integrating free gateways i.e. PayPal and Stripe. Thereafter, add reliable Gateways that allow debit cards, credit cards, online payment, etc.
Also, using the payment partner that allows quick withdrawal of the earned money will help you run your business smoothly. Make sure that it charges a minimal fee for this while proffering quality support and services.
Things to Remember While Shipping and Post the Order Confirmation
Shipping and order tracking processes, if made transparent, can save your customer support team from hours of work. On the contrary, a messed-up post-order process flow may double the burden of store owner and support team, while increasing the rate of product return or cancellation after ordering significantly. Our tips to avoid all such problems are –
Display the probably time taken in shipping on the order and checkout page.
Make the useful shipping options available for your buyers.
Clarify according to the buyers' address if a product could be delivered to their location or not. Do not allow product ordering, if delivery is not possible. 
Mention shipping rates clearly on the checkout page.
Let buyers track product delivery stages online in real-time.
Send e-mails at every step of the delivery.
The Final Word
WordPress and WooCommerce is a complete package in itself when it comes to running an online business. With the available plugins, themes and customization capabilities, it becomes the best option. Selling and marketing – both can be handled through it very conveniently. Using it right opens up the door to immense opportunities for your business. With our suggestions, your WooCommerce store will surely be able to thrive well and grow.
Acodez is an award-winning web design and website development company in India offering all kinds of web design and development solutions at affordable packages to all its clients. We are also an SEO and digital marketing agency offering inbound marketing solutions to take your business to the next level. For further information, please contact us today.
Looking for a good team
for your next project?
Contact us and we'll give you a preliminary free consultation
on the web & mobile strategy that'd suit your needs best.