Planning to run a YouTube video marketing campaign? With more than 2 billion active users, it's not difficult to see why YouTube is the leading and most preferred video-sharing social media platform in the world.
The report also indicates that the number of people who watch videos posted on this platform using mobile devices is more than any TV network reach.
Based on these facts, businesses are willing to spend thousands of dollars marketing their brands on YouTube. Over the last five years, video marketing has gained massive traction across the globe due to its high return on investment (ROI).
Marketers who use video as a marketing tool manage to increase revenue 49% faster than those who still rely on plain text and general ads.
To leverage the potent ability of YouTube to scale up your brand to its full potential, you need to understand how Baby Boomers, Gen X, Millennials, and Gen Z consume the content posted on YouTube.
YouTube Consumption Habits of Baby Boomers
Baby Boomers are aged between 55 and 65 years old. This generation prefers watching videos on YouTube instead of reading blocks of text to save time as they often have busy schedules.
Many companies don't pay close attention to this segment of customers even though they are the biggest spenders and the wealthiest demographic.
News Media Video Habits
A high number of baby boomers still rely on traditional TV as the primary source of news and information. Only 28% of them rely on YouTube and news online platforms. On average, they spend 5 hours per day watching traditional TV.
That said, a good number of them still find time to watch videos on YouTube news channels. In 2017, the number of baby boomers with internet-enabled TVs increased by 45%.
Therefore, you can still target them by investing in paid YouTube ads and creating informative videos.
Video Streaming Habits
Even though most baby boomers prefer watching video content on traditional TV, more than half of the population in this age bracket have subscribed to one or more video streaming services.
Netflix is their most preferred streaming platform, followed closely by YouTube. The number of baby boomers streaming videos on YouTube is expected to steadily rise as more learn how the platform works and its benefits.
Marketing Videos
Baby boomers are 3X more likely to be intrigued by an ad posted on YouTube than a traditional television ad.
Unlike in the past, the baby boomers are active and stay in the workforce longer to secure their retirement package and accumulate wealth. Financial experts estimate their cumulative buying power to be approximately $2.6 trillion.
They spend more money in online shopping stores such as Amazon than in brick-and-mortar stores. 53% prefer purchasing products online as opposed to driving to the local stores.
As per youtube statistics, 40% of shoppers purchase products after they had discovered them on YouTube which can state that their high buying power and preference for online shopping should encourage you to create more marketing videos and post them on YouTube.
Make sure that the audio is good and the text is easily readable on mobile devices and desktops. More importantly, respond to the comments they post on the videos to show them that you care and are focused on ensuring they get value for money.
YouTube Consumption Habits of Gen X
Generation X refers to people who are between 40 and 54. This group of people usually watches videos on YouTube and Facebook.
Understanding the type of content they prefer will help you get ahead of the competition without breaking the bank.
News Media Video Habits
Reports indicate that 68% of Generation X prefer getting news and information about events in the country and globally by watching YouTube videos. Their engagement level is equal to that of the millennials.
The only difference between the two generations is that Gen X is goal-oriented and knows the specific channels that have the information they want. To target them, you need to create purpose-driven content that is valuable and concise.
Video Habits
According to Think with Google, 1.5 billion daily views on YouTube come from generation X. They frequent channels that remind them of past events as highly influenced by nostalgia.
75% of them watch past videos, such as commercial advertisements in the 90s and Prince Purple Rain.
The same report indicates that 73% of them use YouTube to learn how to do various tasks, such as simple home improvement projects and cooking. Ensuring that your content is informative, educational, and easy to digest will help you to grasp their attention.
Video Streaming Habits
YouTube is the second most preferred video streaming platform after Netflix for Generation X. Since 2017, the number of Gen Xers who still watch TVs dropped from 60.2 million to 57.8 million.
On the other hand, the consumption of digital video content scaled up from 51.5 million to 52.1 million. Many Gen Xers use smartphones to stream the videos, but a decent number of them prefer streaming using computers and smart TVs.
Ensure that the videos you post on your YouTube channel are optimized for watching via mobile and short. As mentioned earlier, this generation is goal-oriented and doesn't waste time watching content online.
Therefore, ensure that the video is precise. Be sure to preview the video on both the computer and smartphone before posting.
Marketing Videos
One of the common mistakes marketers make is ignoring the needs of generation X when creating marketing videos. Unknown to them is that this group of potential customers has a high spending capability and pay close attention to product review videos.
They are motivated to purchase by deals such as coupons and discounts. It is also important to note that Gen Xers are the most loyal to businesses than other generations.
3 out of 5 will continue to do business with a brand if they like its offering.
YouTube Consumption Habits of Millennials
Millennials are people who are aged between 23 and 36 years old. They prefer watching TV online as opposed to conventional TV. They are also fond of platforms such as Netflix and Hulu.
They stream more online TV content than all the other three generations discussed in this article.
Social Media Video Habits
YouTube is one of the most preferred social media platforms. 70% of them rely on YouTube videos to learn how to do things such as working out, cooking, home improvement DIY, music, and the list is endless.
47% watch TV shows on social media when posted, and 45% are inspired to make personal life changes after watching inspirational YouTube videos.
News Media Video Habits
YouTube is Millennials' most preferred platform to watch news videos. 64% of them watch news videos through the internet, and 33% of the millennials prefer social media outlets.
Incorporating ads in news-related videos will help you to connect with this select group of customers more effectively. You can set the ad to play after, before, or at a specific interval – the choice is all yours.
Make sure that the ad is engaging and precise to spur engagement with them.
Marketing Videos
In 2020, the Millennials' buying power was estimated to be $2.4 trillion. 81% of them are employed, and their average monthly salary is $3,100.
Their shopping decisions are based on videos that they watch about the products or services. 23% of millennials spend time watching videos on YouTube about a particular brand before placing an order.
85% of millennials proceed to purchase products after watching marketing videos posted on YouTube.
Millennials are more respective to valuable and accurate information that enable them to make informed shopping decisions.
They also appreciate and put into consideration feedback and insights about a product or service from other clients. It is recommended to create engaging ads that describe the product and show it in action to leverage these trends.
YouTube Consumption Habits of Gen Z
Generation Z comprises people between 7 and 22 years old. This select group of audience is tech-savvy and gravitates towards platforms in the line of new technology. YouTube is the most popular platform, followed by Instagram.
62% of them access and watch YouTube videos daily using mobile devices and laptops. Almost all Gen Zers have a smartphone that they use to communicate and access social media platforms.
Video Consumption Habits
Gen Zers spend 37% of their time watching YouTube videos and 355 watching movies on Netflix. The videos that they watch on YouTube are user-generated. That is, the videos are created by social media influencers and brands that resonate with them.
Social media influencers are more relatable and appealing to this generation as they are more reachable and in tune with their interests than celebrities.
This is one of the primary reasons you should invest more in influencer marketing to realize your business's full potential.
Another fact to keep in mind when creating video marketing campaigns is that Gen Zers can often interact with businesses directly via YouTube through comments.
They don't have to contact the support team via the official website. Instead, they post questions in the video's comment section.
News Media Video Habits
Generation Zers prefer YouTube and other social media platforms to traditional news outlets. They like watching news via YouTube as opposed to conventional TV viewing.
Therefore, if you plan to launch a brand or product, make sure that you create engaging news-related videos and post them on YouTube.
Go the extra mile and leverage IGTV, a new Instagram feature that allows users to create content seamlessly. The IGTV videos should be 1 – 60 minutes long; that is enough time to discuss your product's unique selling points.
You can also create a mini-series of current events that Gen Zers are fond of, as well as behind-the-scenes footage to boost your branding efforts.
Video Streaming Habits
Generation Zers are commonly referred to as digital natives. They rely on the internet as the main/primary source of information about virtually any topic or niche. They spend more time on the internet streaming videos than all other generations.
Here are some staggering facts about the video streaming habits of Gen Zers.
Only 335 of generation Z watch videos on cable TV

Seven out of 10 teenagers in this age bracket spend at least three hours streaming videos on smartphones

73% of the population in this generation watch videos on mobile devices such as smartphones
Ensure the videos you create can be streamed using mobile devices. The videos should be short but entertaining and attention-grabbing.
The shorter the video, the higher the audience's chances of watching them to the last second and taking the desired action.
Marketing Videos
Influencer marketing is one of the guaranteed ways of connecting with Gen Zers. 59% of them watch marketing videos on YouTube. Only 56% watch the same videos on Snapchat, and 55% on Instagram.
A majority of them have the YouTube app installed on their smartphone to watch videos while on the go.
Sure-Fire Tips for Running a Successful YouTube Advertising Campaign
By now, you know that YouTube is a digital marketing powerhouse that you should be leveraging to scale up your business. Like any other marketing strategy, you need to plan well to get maximum returns.
Here are tips on how to run a successful YouTube advertising campaign.
Use the Right Ad Format
YouTube offers different ad formats, and each has its pros and cons. Familiarize yourself with each format and consult widely to know which one best suits your brand and clientele base.
Also, do A/B tests to know which design is ideal and which ones you should ditch.
For example, a discovery video ad is perfect for increasing brand awareness. In contrast, sponsored ads are best for generating more leads from customers who have already shown interest in your brand.
Leverage YouTube Ads Targeting Options
Like Facebook, Twitter, and Google AdWords, YouTube allows marketers to target specific customer groups by changing the ad campaigns.
Change the video targeting settings only to reach people interested in your brand or customers who reside in a particular region or country.
Such flexibility will give you full control over your YouTube marketing ads and cushion you from spending money targeting the wrong audience.
Video Remarketing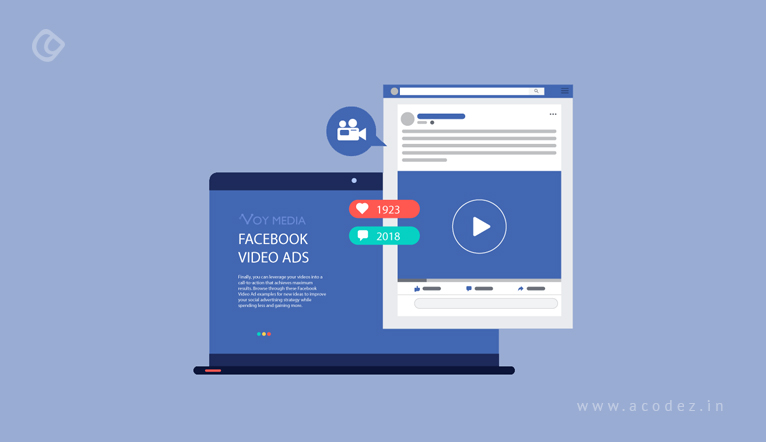 Remarketing is an excellent way of re-engaging potential customers who have come across your ad but did not take the desired action in the recent past.
This group is already interested in your brand but wasn't ready to convert when the ad was displayed to them.
Engage your target customers by creating stellar marketing videos that better describe your brand and what it offers.
You can also give them incentives such as special discounts and coupons if they join within a given period. Make the offer limited to encourage them further to take action.
Create Native Content
The secret to succeeding in YouTube advertising is by creating ads that engage with the audience. With so many people using the platform to market their brands, you have no option but to come up with ways of standing out from the crowd.
One surest way of achieving this goal is by creating human content that is natural or preferably native. The quality of the ad should be top-notch but not too salesy.
For example, instead of a general video that describes your brand, create a compelling story that describes how your brand or products were developed.
Spice up with jokes and pranks to make the video ads memorable, natural, and enticing.
Incorporate Interactive Elements into the Ads
Interactive elements such as a call-to-action button will enhance the performance of your YouTube marketing ads.
Use cards to showcase your top-selling products or an auto-end screen to encourage the audience to go ahead and download your mobile application.
Conclusion
The success of your YouTube marketing campaigns is dependent on how well you plan and execute them. Generation segments of the target customers have varying needs and expectations.
Ensure that your videos resonate with these needs by carrying out extensive market research and using the information to create the best videos.
If you are targeting Generation X, ensure the videos are engaging and packed with valuable information. Engage with Baby Boomers better and increase the amount of time they spend watching the videos by adding closed captions.
Make sure the videos are not too short or too long by being precise. Target Generation Z by hiring macro- and micro-influencers to create and post videos on YouTube.
The videos should be entertaining, authentic, and in line with your brand's objectives. For instance, if you sell cosmetic products, you can request the influencers to create a video using the product and highlighting the USP (unique selling points).
Finally, just like Generation Z, Millennials trust customer reviews more than reviews posted by brands on the website. Request clients and influencers to post review videos on YouTube in return for commission.
You can offer a discount to clients as an incentive but the videos need to be unbiased. Behind the scene footages will also come in handy when marketing to this group of customers.
Acodez is a leading digital marketing agency in India. Our services includes SEO, SMM, SMO, PPC, and content marketing services to ensure that your website's rank among the top results on the search engine. We are also a leading player in the website design company India arena, offering all kinds of web design and web development services at affordable prices. For further information, please contact us today.
Looking for a good team
for your next project?
Contact us and we'll give you a preliminary free consultation
on the web & mobile strategy that'd suit your needs best.