Before we take you through the differences of these, it is important to take a look at what each of them is separate.
Bitcoin
A virtual currency that seems to have become popular after its price per coin happened to skyrocket above US$13,000 in the previous year. There came a superimposed convergence of banking regulation, technological innovation, and privacy policy along with this. While some retailers have readily embraced bitcoins, there are others who consider Bitcoin as illegal.
Bitcoin is considered to be one of the most widely used crypto coins. Bitcoins happened to appear for the first time in 2009 and was developed by a developer, Satoshi Nakamoto. No one knows about his whereabouts, but we have a goldmine of Bitcoins for our needs. The first bitcoin created came to be known as a cryptocurrency. Since then, all digital currencies created are referred to as alternative coins or altcoins. Coins, such as peercoin, ethereum, litecoin, and feathercoin are referred to as altcoins, but they are not bitcoins.
You can store Bitcoin on local hardware (save it offline). Often, this process is referred to as cold storage. It helps in protecting the currency from being stolen by others. If the currency happens to be stored on the internet, it is referred to as hot storage and it is at risk of being stolen. In case, you lose access to the hardware containing the bitcoin, you would never get it back – it is lost forever. Till date, an approximate of US$30 billion of bitcoins have been lost.
Blockchain
The blockchain is often considered as a time-stamped series of an immutable data record, managed by a collection of computers, which are not owned by a single entity. Each block of data or blocks are secure and integrated with one another using the cryptographic process, also referred to as a chain.
What Makes Blockchain so Special?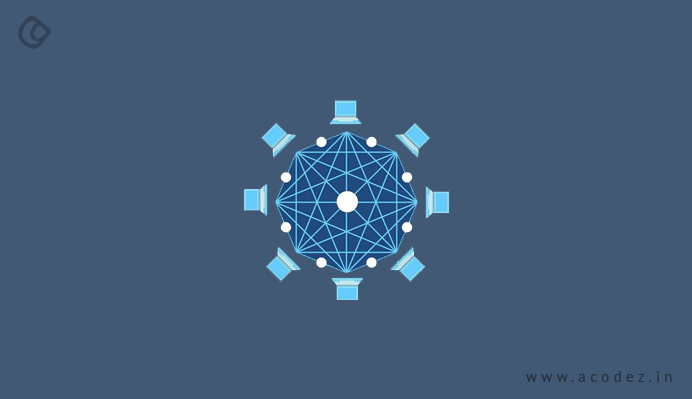 The network of blockchain comes with no centralized authority. It is just the definition of a democratized system. This immutable and shared ledger ensures that its information is visible for everyone to see. Anything that gets created on the blockchain is clear and transparent, and everyone involved would be liable for anything that happens to the coin. Blockchain comes with zero transaction costs.
Cryptocurrency
The Wikipedia definition for cryptocurrency is that it is a digital asset, which has been created as a channel of exchange, using powerful cryptography for securing financial transactions, controlling the creation of additional units and verifying transfer of assets.
Bitcoin vs Cryptocurrency
As discussed, cryptocurrency is a digital currency which uses encryption techniques for regulating the generation of units of currency while also verifying fund transfers.
Bitcoin is a cryptocurrency, which activates the encryption technique, which comes with no specific legal back up from the central bank. Moreover, it is an unregulated digital private currency.
Any cryptocurrency that is launched as an autonomous digital option to currency is considered to be legal and guarantees to pay the value that comes in encrypted. But bitcoin comes with no such value since it is a digital form of private currency. You would be surprised to know that bitcoin has no value base or underlying asset. Bitcoins have been rising in popularity for quite some time now. And central banks all over the world have been expressing their concerns of Bitcoins being used as private currencies.
In some countries, cryptocurrency is considered to be a medium for the inflow of terrorist financing and money laundering. In India, the RBI has got a special group to analyze digital currencies, with backing from global central banks before they can decide whether this can be used as a legal tender. At present, cryptocurrencies, if used, would be in violation of foreign exchange rules.
However, countries, such as China has made it crystal clear that the central bank will have total control over cryptocurrencies. Though central banks can have cryptocurrency transactions, it still hasn't provided private digital issuers with the provision to exchange trading of bitcoin and others.
At a particular point in time, Bitcoin happened to be the only blockchain. In those days, there was not much difference between these terms and both were usually used interchangeably. With the emergence of technology and the evolution of a wide range of bitcoins, users got to diverge from the use of pure money aspect too soon. Here, technologists started experimentation with certain aspects, including decentralized name registry. The other ideas include peer-to-peer aspect which would help in message delivery in a separate and unique manner.
However, many of these projects were abandoned as they failed to implement a fair use of the technology. In fact, a blockchain is a distributed ledger technology, which comprises a chain of blocks. Every block contains information and data which are blended together. These are verified as well.
Once the verification is complete, the blocks are given validation and then wound on to a chain of transactions along with data collected from the previous blocks. Now, these blocks of transactions get saved permanently on to the distributed ledger, known as blockchain.
Cryptocurrency – Role as an Asset Class
Cryptocurrency's role lies in the use of tokens that are developed from the string of distributed ledger technology. You may view this cryptocurrency as a tool or a resource present on the blockchain network. It could be anything related to dealing with the purchase, sale, investment, trading, microtipping or related monetary aspects deals using a blockchain native token or sub-token.
This token that is based on the distributed ledger is referred to as a blockchain. The art of solving or writing codes is referred to as cryptocurrency, which is a digital currency created based on cryptography. Each is considered as cryptocurrencies but tend to solve different challenges on these networks. This technology can be referred to as a token when it comes to bitcoin, which is quite different from dealing with blockchain projects, such as Ethereum. Here, the technology is referred to as Ethereum, whereas the token is referred to as Ether and the transactions get paid in gas.
Bitcoin vs Blockchain
As discussed, bitcoin was a type of digital currency (unregulated), which happened to be launched in the year 2008 by Satoshi Nakamoto. It is otherwise referred to as 'cryptocurrency'. The main intent of a bitcoin was to get over with the government currency control laws while simplifying online transactions. This is done by eliminating third-party payment processing intermediaries.
This was updated by implementing something more than money. There needed to be a more safe and secure way to initiate transactions with cryptocurrency. You might be aware that the bitcoin transactions are safely stored and transferred using distributed ledger upon a peer-to-peer network, which is anonymous, open and public. The underpinning technology is blockchain, which helps maintain the bitcoin transaction ledger.
Blockchain for Business
We will take you through blockchain for business and what makes it different.
Bitcoin was supported by Blockchain and this was particularly developed for the cryptocurrency. With this, people understood that technology was flexible for use across other areas. In order to meet the various specific standard requirements of businesses, the technology needed to be flexible enough. Here are some of the factors that distinguish the bitcoin blockchain, we discussed earlier in this article, from a blockchain designed for business.
1. Assets Over Cryptocurrency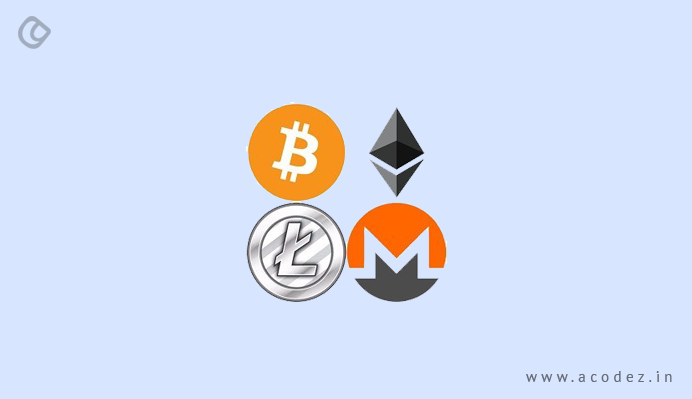 Is there a value in a token-free shared ledger, which would be a blockchain without cryptocurrency? Still, discussions are rife regarding the same. Though a decision is yet to be reached in this case – blockchain can be considered to comprise a wide range of assets than limiting itself to just cryptocurrency. Some of the concrete assets, including food products, real estate, and vehicles, along with non-concrete ones, such as security, private equity, and bonds receive equal importance.
2. Identity Over Anonymity
There is a lot of secrecy involved in connection with bitcoin. If you take a look at the bitcoin ledger, you can view every transaction that has taken place through the account information might display a worthless arrangement of numbers. Businesses need to fulfill know your customer (KYC) and anti-money laundering (AML) compliance requirements so that they are clear on what they are dealing with. Privacy is the main aspect that participants are looking for on such a network.
3. Selective Endorsement Over Proof of Work
Agreement over a blockchain for business is not reached via mining, however, through a process otherwise referred to as selective endorsement. With this, you can control whoever verifies the transaction, very much similar to the way businesses work today. This is not similar to bitcoin, wherein the whole network can verify transactions.
The Role of Blockchain in Transforming the Global Economy
The internet had a massive role in blessing the world with access to a lot of information. Now, similar to that, Blockchain is working on changing how people approach businesses with trust. With design, it is not possible to alter any records of assets saved on the blockchain. Participants on a business network might not trust each other, however, they would trust the blockchain.
Which one would you like to choose for your business?
Acodez is a web design and web development company in India offering all kinds of web design and development solutions at affordable prices. We are also an SEO and digital marketing agency offering inbound marketing solutions to take your business to the next level. For further information, please contact us today.
Looking for a good team
for your next project?
Contact us and we'll give you a preliminary free consultation
on the web & mobile strategy that'd suit your needs best.