The era of search technology across the internet is changing with the evolution of voice technology. A large number of people have already started using voice search as their primary means of making searches online. The highlight is that voice technology is creating a lot of hype, arousing people's interest, which is why it is being implemented across several online domains and industry niches, such as the web and mobile app development of e-commerce.
Also, Voice Commerce definitely has an important role in the latest SEO Trends. To understand the impact of voice commerce on the e-commerce market, it is important to understand what exactly is voice commerce.
Voice Commerce
To put it in a simple form, let us say that voice commerce technology is something that is preferred as an alternative to using a keyboard and/or mouse to make an order to buy products online. The customer can search, buy products online through voice commands that are input via a virtual assistant, such as Amazon's Alexa or Google Assistant – but the main requirement is a voice. With voice, you can go through all stages of a purchase process – including searching for a product, placing an order and finally making a purchase.
Voice commerce makes e-commerce easier – as the buying process can be taken care of faster and can be completed anywhere at any time of the day – while you just have to ensure that you are clearly audible to your voice assistant and the message is very well conveyed.
Here are some of the highlights of voice shopping, which is the reason why it has become a hit in no time:




The handsfree option that it offers

Multi-tasking is possible – you can concentrate on other activities, while shopping

The answers and results can be acquired in no time
Using Voice Commerce – How It Works
When a customer plans to make a purchase online using the voice technology, they can do so with the help of a mobile device, smart speaker or a virtual assistant. Some of the top most brands implementing voice-controlled virtual assistants (smart speakers) are Amazon Echo, which is powered by Alexa and Google Assistant's Google Home. We are, in fact, utilizing these luxuries in our lives almost daily.
These voice-activated virtual assistants can support a variety of uses, including searching for information (regardless of the topic), ordering food, listening to music (of the listener's choice) and even running an automated function for your homes. But when it comes to online shopping, let us see how voice assistants do a wonderful job.
Understanding Voice Commerce in eCommerce
When it comes to Amazon, we have already discussed the presence of Alexa, so here customers or users implement Alexa-enabled devices to make searches, order and buy products from Amazon, with the help of voice. With just the 'Alexa' word, your device gets activated. For instance, if a customer says something like 'Alexa, place an order' along with the product's name, they can place an order of the device they wish to purchase.
Not only is it capable of placing orders, but also it can check the shopper's purchase history and then on the basis of this past purchase/ shopping history, it comes up with suggestions. In case the past data does not match with the current one, then, Alexa recommends 'Amazon Choice' products.
In the next step, Alexa would announce the price of the product and request the shopper to choose whether they are further interested in buying the product. Once the user answers yes: then, Alexa places the order. If the user is not interested, then Alexa might come up with other options relevant to the requested product.
When it comes to Google, users can purchase products through voice technology from Google Express. Using Google Assistant, retailers, such as Target, Walmart, have teamed up with Google so that users can choose products by the use of voice (with the help of Google Assistant). Also apart from these retailers, such as Walmart, allows users or shoppers to have their Google Express and Walmart accounts linked to provide Google with access to the user's previous history of the product purchases that the user made from Walmart.
Next, the customer has the option to reorganize or rearrange those products that they had already purchased in the past. As in the case with Alexa, if at some point, the user is not interested in the item suggested by Google Assistant, it would come up with another option.
Interesting Features of Voice Commerce
Voice commerce has been growing lately owing to some of the interesting features that it possesses and we will take you through these:
Repeat Customers Enjoy Automated Support
One of the interesting aspects of voice-activated purchases is that these apply to customers who repeatedly visit a specific store, while this might not be applicable for first-time buyers. When a user visits the store for a first-time purchase, the customer is requested to share the personal details, such as contact and banking information. Moving further, for purchase to happen, it is important that the buyer's habit, personal information, and their voices are acquired. In order to make the process automated to the maximum extent, it is important to have a clear catch of what the user is and their habits are.
When a customer reaches a chat room through an e-commerce store's voice assistant, from there on, the voice assistant has to shoulder the remaining responsibilities – like making suggestions, automatic closure of purchases and help the dealer to dispatch the delivery to the address given by the customer.
Purchase Experience Should Be Unique
When it comes to the user experience part, it is important that each user that reaches your store gets a different experience, which impresses them. This kind of an appealing route is often referred to as the happy path, which in fact, represents the regular path that people follow when they finally arrive at a purchasing decision.
On the basis of the customer's data and their habits, for instance, if the person is always using the same card, placing the same kind of orders to a specific address, and making purchases worth the same amount every time, while searching for items of the same brand with the same kind of offers, then, we find that the person exhibits a particular behavior. This behavior can be made use of when the user reaches again to make a similar purchase.
Apart from this behavior pattern, there are other factors that count in this automation process, including purchase frequencies, product measurements, and even personal preferences. This guides the voice-activated purchase processes, making it faster, efficient and reliable for the users. The process is simply fast – for example, you are about to leave your office and your family is waiting at home for you to prepare dinner. And you are in no mood to prepare dinner. When you get into your car – you place an order for the favorite dishes of your family members. And by the time you are home, dinner has arrived and the night's struggle is sorted.
Your dinner has straightaway arrived home without the struggle of the entire checkout process that is usually involved.
Simple Amendments To Achieve Better Sales
Voice commerce can be used as the best option for several of the market domains. Some of these notable traits of users include purchases made out of habit, forced to make a decision due to fewer choices, purchases made out of an impulse.
Challenges Of Voice Search
One of the major evolvements or enhancements in voice search includes personalized recommendations. According to our sources, not less than 30% of customers to trust the product recommendations brought up by virtual assistants. There are even reports that tell us that Alexa can be trusted for getting some reorders on consumables.
This is one of the reasons why consumers are into the habit of purchasing products that they are usually familiar with. When new products enter the market, people go for the traditional shopping methods – i.e., via mobile or the web.
Another important fact is that customers would love to see and feel the product before they buy it. Though feel might not be possible at all times, it is possible to view a product before they buy it. An interesting and compelling product description, along with the photos with dimensions and photos are a necessity, which will help the customer to make a choice.
Natural Language Processing
When it comes to searching a query using voice search, the words that are spoken would differ from the query that we might type in real time. Virtual assistants are not any different from real people and are ready to provide all that assistance to consumers as they would get in real time. Here arise challenges.
This can be achieved when artificial intelligence is specifically in-built into e-commerce. When a consumer is planning to return a product: for instance, they might come back saying, "how to make a return" or "what are the return policies?". They might not even say the product's name.
Now, it is important to fit your SEO and digital marketing strategies to meet the voice search needs as users make their search queries to voice assistant just like they speak in real time. So when you create content, it is important to ensure that it is aligned in such a way that it meets the customer's needs and search queries.
Make your search queries more specific as your customers would be speaking in fuller and longer sentences. These voice notes make your user's goals clear and search engines can come up with more relevant results. Now, the voice assistant needs to have a clear understanding of the words people use for typing queries which differ from the words they use when they speak. These differences have a great influence on search results.
Now, how a business can ensure that these differences are taken care of is by ensuring that their product descriptions comprise the words that will meet people's voice search needs to help them find whatever they need.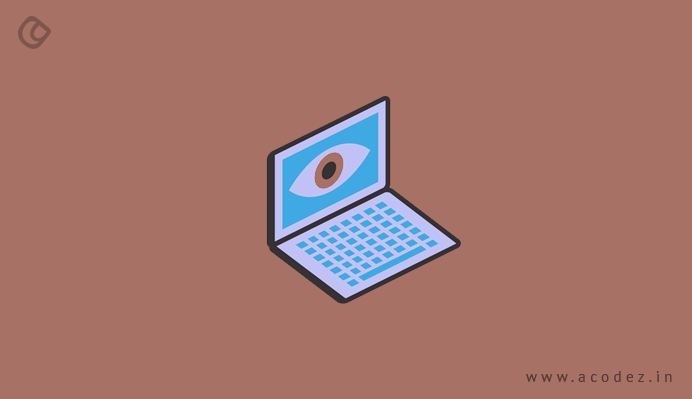 There are privacy issues when it comes to voice-controlled devices. Since these devices are awaiting voice commands and are always listening, these can pick up whatever noises are occurring in the background, which is a privacy concern.
But, since people are fond of speaking into these devices rather than typing, we can see an increase and enhancement of this technology sooner.
Acodez is a leading digital marketing agency in India offering all kinds of web design and development services at affordable prices. We are also an SEO agency offering inbound marketing solutions to help take your businesses to the next level. For more information, contact us today.
Looking for a good team
for your next project?
Contact us and we'll give you a preliminary free consultation
on the web & mobile strategy that'd suit your needs best.