What do you think is the most important factor that drives your audience to your website? Undoubtedly, it is search engine optimization (SEO). It is an imperative part of a website that is live. Organic search is important for improving the ranking of your website.
Check this guide on how to increase organic traffic to your website.
We all want our site to appear in the top results when a related search is made. Everyone is striving hard to ensure that their site reaches the top. Sometimes, even after building a great site and doing everything you could to improve the ranking of your site, you might be experiencing challenges in reaching the top of the results. In fact, you know that it is a mandatory part of your site now.
So what is causing your site to lose its visibility? Or are you creating a new site and would like to cross check if you have missed something? We have you covered. Below is an SEO checklist to help you ensure all your SEO requirements have been fulfilled.
Check the latest SEO Trends and update the outdated tactics that you have been following.
When you try to rank for specific content in the search engines, make sure that your site is indexed and crawled.
Technical SEO Checklist
Diagnostic and Analytics Data
Check whether you have tools, such as Google Search Console, Google Analytics, Google Tag Manager and Bing Webmaster tools for your site. They will acquire you all the analytic and diagnostic data that your site needs.
XML Sitemap
The table of contents that your website needs is the XML Sitemap. It is how you can submit your pages to search engines. Websites have this built-in or have plugins that will help to create a dynamic sitemap for the site.
Robots.txt
As you might be aware, search engines always look through every content they find, by default. But with this file which the search engines have information on what pages of your site need not be considered for indexing.
Domains
Do you have a primary domain name? Then, get information on what is happening with the other domain names, regardless of whether they are parked and not being used. In case, they are redirecting to your website, examine that they 301 redirect to it. Make sure you cross check this to avoid content redundancy and other conflicts over domain names.
Check this guide on how to choose a web hosting provider.
Website Architecture
If you can build more hierarchy into the navigation and sections of your website, then great as this will help both search engines to present topics and content in a more organized way to your users. It is always important that the directory structure and URLs are in line with the file structure of your site's content. You can start website architecture by mapping your site's structure or sitemap.
Page Speed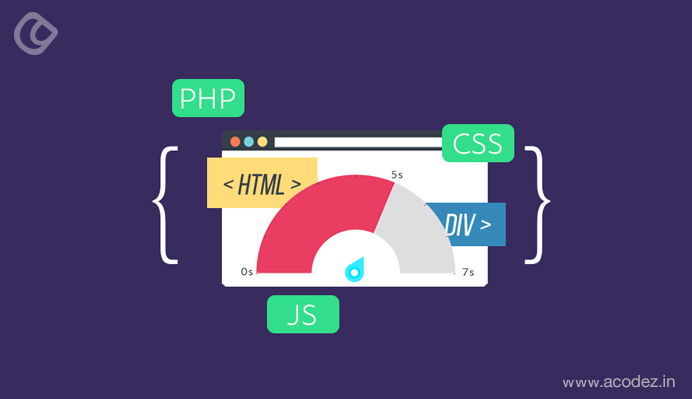 How long do you think a user stays on your site before hitting the back button? Not even seconds. There are many reasons why people leave a website. Page Speed is one of the factors that search engines have been recommending as a ranking factor over the years.
There are many ways you can do website speed optimization. You can increase the speed of your site by minimizing the use of JavaScript and other pieces of code, images, etc. that prevent your site from loading instantly. The implementation of certain tools will help you track the areas that need to be optimized to improve website page speed, to load webpages quickly.
Mobile-Friendly
Today most of the users view website through mobile and it is very important to optimize website for mobile. Is your site mobile-friendly? It is no longer an option, but mandatory. It is important to check and confirm that your site validates. Run it through Google's mobile-friendly test. It would be great if you could check user experience (UX) and quality assurance tests to ensure that your site works really well across all devices. Also while designing your website it is important to find a responsive web design for mobile.
Here are the reasons why the website needs to be mobile optimized.
Custom 404 Page
Create a custom 404-page and put some useful information on it. Often, people leave a site because of a 404-page that displayed a default browser error.
Make sure that your 404 page comes with interesting links, site search functionality, contact options and so on.
Here are some of the custom 404 error page designs you may get help from.
SSL Certification
It is important to ensure that your site is secure. No one wants to browse a site with a security warning that appears in the browsers. So ensure that your site has an SSL certification.
Check how SSL affects the search engine ranking.
Plugins and Extensions
Are you using a content management system, then you already are using plugins or code extensions that are secure or at least you consider to be safe? These tools help you to exercise control over SEO and other functions.
Site Audit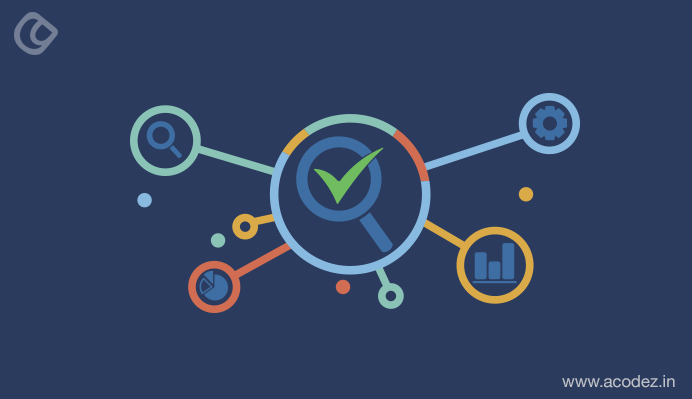 Make sure you clean up all the garbage or trash from the old site or any outdated SEO tactics that your site is carrying. This is very important before you start with the on-page optimization, which we are going to discuss next.
On Page SEO Checklist
So what are those on-page optimization tactics that you should be careful about with regard to SEO. Title tags, keywords, content, and everything matters. Let us take a closer look at these elements.
Keywords
Do you actually have a clear picture of what the concept is or the context around which you are planning to optimize? So before you start researching keywords, you need to have a clear picture of what are the topics and phrases that your audience are likely to search for to reach your website.
There are a number of SEO tools that will help you to find the terms, topics, and phrases that will help you to find what is required of you. Next, you can actually work on moving onto the keywords that will help you with the site's architecture.
It is important that you have an understanding of the terms to look for, mapping them to your content and then move on with the next steps.
Content
Content is and will always be the king. With a small piece of content, you won't reach anywhere in this highly competitive world where people are looking for more and more content. But quality always is above quantity. So make sure you have the best and unique piece of content when people reach you. No duplicate content is entertained by search engines – keep this in mind.
URL
One of the most important aspects of any page. This is something that will help you present a clean directory structure with keywords and context with regard to your page's idea.
Title
The title tag is relevant. Make sure the tag is unique for each page. It is important that you implement the best practices with the length and keywords that you choose with each topic.
Meta Description
Just like the title tag, it is important to have a custom and relevant meta description for your pages. It should provide users with the necessary information – string in relevant keywords that will help people to understand more about your content.
Headings
If you are using heading tags, make sure it is well-organized and the keywords that you use are relevant.
Copy or Content (main)
This is one of the main aspects of your SEO strategy. Make sure you include the focus keywords in the body copy. This intends to connect what people are searching to the concept you are coming up with. Ensure that you do not use keywords more than 35 times in your body copy.
Image Alt Attributes
Missing alt text is a big concern. Search engines use the image alt text to get an idea about images. Also, this is somewhere you can pull in keywords to your page.
Structured Data
Schema.org markup might not contribute as a direct ranking factor, but it supports context building. When you use the appropriate structured data markup for website content, it would further help search engines to understand the category to which your content belongs to.
External SEO Checklist
Now, let us take a look at the external SEO factors that might not directly impact the search engine rankings. But they have some role to play. Let us check these out:
Links
Backlinks or inbound links to your website are a sign of how credible your website is. These have an important role to play in your site's SEO opportunities. Equally important are unlinked brand mentions or citations. Also, how much a site is discussed over the web is another important factor.
Local Search
It is important that the name, address and phone number data that you have provided are appropriate and consistent throughout the local and social directory listing sites.
By effectively following the Local SEO, you can definitely improve your website ranking.
Social Media
Let us not forget this factor. In fact, it is very important for any site. Only with a great social media strategy will your SEO efforts completely pay off. Role of social media digital marketing is very high than you can even think of.
So if you have been doing everything in the list right and missing out on social media, then that is what you have to focus more on. Check whether your website has a link to all your social media accounts and vice versa.
If so, next, you should be tracking the engagement happening across these sites. Compare those with that of your competitors. If you are missing something, track, understand what you are doing wrong and how can it be solved. Get more ideas from social media trends.
Now, if you have fulfilled all the above factors, then you are almost there. Get going!
Acodez is a leading digital marketing agency in India offering all kinds of digital marketing services which includes, SEO, SMM, SEM, Inbound marketing, etc. We are also a web development company giving solutions to businesses in India and abroad. Our broad experience of having worked on numerous projects has helped us know the requirements of the clients and providing the best services to them. For more information, contact us today.
Looking for a good team
for your next project?
Contact us and we'll give you a preliminary free consultation
on the web & mobile strategy that'd suit your needs best.