As you know digital marketing is an ever-changing domain. Every day, new changes are hitting the industry. If you are into digital marketing, you'd be aware of how important it is to stay updated when it comes to digital marketing.
You need to be up to date with the trends and changes so that you can implement these in your site or apply it wherever you are trying to improve the digital side. So where to look for some ideas or inspiration?
Digital marketing blogs are the best place to drive inspiration. Blogs will give you ideas on what is happening in the world of digital marketing and also make you aware of what should be done to ensure your efforts pay.
Top 15 Digital Marketing Blogs to Follow
In this article, we have collected some of the best digital marketing blogs to help you draw inspiration for making your job better.
QuickSprout
You might have heard of this before. Most of you would be reading it on a daily basis if you're someone who is keen on digital marketing. QuickSprout has a lot to offer, regarding what is going on in the digital marketing world and it would help you stay equipped for the competition out there.
QuickSprout provides you with information on everything you need starting from creating keywords to developing content that sells. Click here to find out more about your next digital marketing strategy.
Moz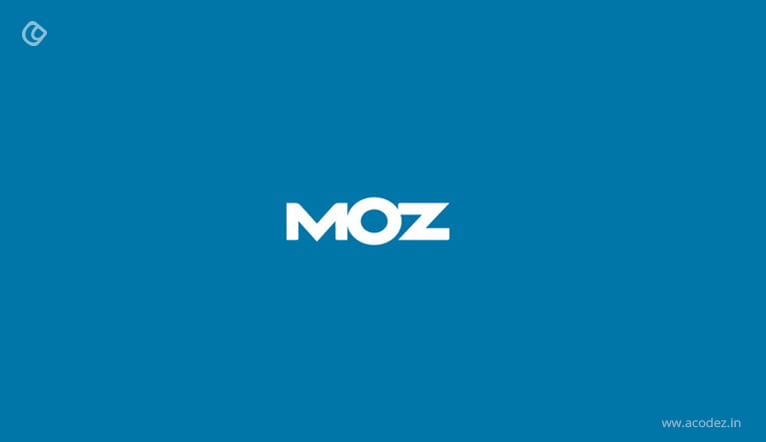 This is another interesting resource if you're new to the world of SEO and would like to know about the trends and other SEO tactics. Here, you'd find everything you need to know about SEO and related topics. You need not look further for ideas because Moz will give you everything that you need. For further information, click here.
Copyblogger
If you are more interested in content marketing, then this is the right place for you. It will give you all the information you need about marketing content and help you create content that will help sell products. Start telling your story beautifully after reading articles from Copyblogger.
Search Engine Watch
It is one of the popular search engine related publications available out there. For any queries related to SEO, SEM, or PPC, or what is happening in the world of marketing, as a whole, refer to Search Engine Watch.
Get all the latest SEO updates on Search Engine Watch.
Shopify
For any companies that are more into e-commerce kind of business, Shopify has resources and articles that could help you with your needs. It provides in-depth insights into marketing as needed in the modern-day shopping industry. It will not only provide you with ideas for marketing but also help you with ideas and inspiration on how you can enhance your business.
Shopify is good at e-commerce, but its blog covers the various aspects of business and marketing. To find out more about Shopify and how it can help you with your marketing efforts, click here.
The Daily Egg
If you are looking for tips on increasing your conversion rate, then this is the best place. You will get references on A-B testing, email marketing, analytics and copywriting here.
Click here to find out more about the articles you can find on their site.
Grow
The Grow blog by Mark Schaeffer has been offering abundant ideas from different genres, including digital marketing and technology for some time now. The blog combs across a number of topics, giving you general marketing advice along with pieces of thought leadership.
It will help you to understand in-depth with regard to what works in digital marketing currently and what would be setting off the trend in the future.
To learn more about the Grow blog, click here.
Kissmetrics
Another interesting blog in the digital marketing genre, which lays emphasis on using marketing analytics and how these would help in enhancing results with time. If you read their posts, you will find out that their analysis is based on real-time results. These are the results of experimentations done in real-time. And some of them are based on people's opinions, which are verified.
If you would like to find out more about the kinds of topics they cover, click here.
Marketing Land
There would be very few people who are interested in marketing but have not read Marketing Land. It is one of the popular influencers in the world of digital marketing. It provides resources related to Search Engine Marketing, Social Media Marketing, Marketing Analytics, and Mobile Marketing. The blog posts from Marketing Land cover general tips and ideas with regard to marketing products and services, helping people to refine their strategies for better.
If you think you are lacking marketing ideas, then Marketing Land is the place where you can find new ideas. To find out more about the latest trends in various marketing genres, click here.
The Content Strategist
Are you looking for great content ideas? Then, this is the right place for you! This blog from Contently mainly focuses on content marketing. It would also provide you with insights into the latest trends in content marketing, best practices to be followed in general along with content marketing and examples for it.
If you'd like some new ideas on how to enhance your content marketing efforts, you can find it here. They not only provide new ideas but also suggest great tactics (used and proven) for help with content marketing efforts.
To know more about how they do this, click here.
Wistia
How do you publish a video? Or what are the steps to creating a great video for promotional purposes? These are some of the questions that trouble us when we set out to create videos for our business. If you are planning to use more of the videos in your digital marketing strategies, then Wistia would be the right choice for you.
You can find A to Z information on their blog. It would help you to create great videos along with ideas on how to publish this effectively. In this blog, you can find ideas on how to create great video scripts, make customer engagement effective or simply to get better at writing video scripts.
You can click here to find resources or articles related to these.
PPC Hero
Are you looking for paid marketing ideas? Of course, paid marketing is an important part of your digital marketing efforts. Unless you have great or grand ideas on how you're going to get this straight, you're going to lose it. With PPC Hero, you get fresh and best tips on managing digital advertising spend with ease, which covers the most trending topics in the world of pay-per-click.
This is one of the best places where you can find ideas on how to get paid marketing done.
Social Media Today
If you're looking for the latest ideas and news on Social Media, then this is the place for you. It brings you the latest news from the world of digital marketing. The blog is in the form of news style and it covers everything related to social media and more. It will provide you with all the information needed in connection with user trends to marketing opportunities and much more.
To find out more about the blogs or news on Social Media Today, click here.
Ahrefs
Ahrefs provides users with all the important information they would need with regard to SEO. It would bring you information starting with tutorials to best practices, covering every sector of SEO to help you with your digital marketing efforts for better. When it comes to traffic generation, competitor analysis, search engine marketing and SEO, and all other related trends in SEO aspects.
If you would like to find out more about Ahref, click here.
Acodez
Acodez IT Solutions has an interesting digital marketing blog, providing insights into the latest developments and trends in the world of SEO, digital marketing, inbound marketing, and other related aspects. They also provide insights into the best practices and how to make changes or improvements for better.
Also, you can find blogs about the latest trends in the world of web design and development.
To find out more about their blogs, click here.
Read through these blogs and find out more about the latest trends in the digital marketing industry. Most of them provide you with the latest trends and news happening digital world.
Acodez IT Solutions is a web design and web development company in India offering all kinds of web-related services. We are also a digital agency offering digital marketing services at affordable prices. To find out more, click here.
Looking for a good team
for your next project?
Contact us and we'll give you a preliminary free consultation
on the web & mobile strategy that'd suit your needs best.