For people, the holidays are the time of gift-giving, feasting, and happy memories with family and friends.
But if you are in the eCommerce industry, you know that the holiday season brings much stress with the big possibility of a large revenue increase. However, 2020 is no ordinary year to have normal expectations.
We have had quite a year with COVID-19. Many small businesses had to close temporarily, and even some big players have fallen.
A majority of companies offered online shopping, while activities were taken to the virtual world with learning, working, and exercising. Some businesses saw great growth, though, like video games and at-home workout.
After an unprecedented year, many are wondering how the holidays will look like, especially with Halloween and Thanksgiving nearby. With that in mind, I created this eCommerce guide to help you get properly prepared for the final quarter of the year.
Here is how the eCommerce ecosystem will change this holiday season, and what you can do to succeed in such a strange time. Let's get started!
2019 Overview
First, let's take a look at the overview of 2019's eCommerce ecosystem during the holiday season.
According to eMarketer, total retail spending both offline and online is up 3.7% in 2019 compared to 2018, bringing in slightly more than a trillion dollars in revenue.
2019 had the first trillion-dollar holiday season. eCommerce revenue in particular rose 13.2%, reaching $137.55 billion.
In 2019, Cyber Monday turned out to be the heaviest online spending day in history, up 19.7% year over year and bringing in $9.4 billion. On Thanksgiving, online sales increased 14.5%, bringing in $ 4.2 billion.
Online sales on Black Friday jumped 19.6% to $ 7.4 billion and became the second heaviest day of the season.
Together, these eCommerce sales numbers make the holiday season the most important time period for many global retailers.
Here is a list of the holiday dates that eCommerce stores should watch out for to make sure your online store is ready:
Thanksgiving – November 26, 2020

Cyber Monday – November 30, 2020

Black Friday – November 27, 2020

Christmas – December 2020
As you can see, November is an important month to begin running sales, promotions, and marketing efforts to make more sales.
With the current situation, it is safer to plan ahead rather than wait, because many businesses have switched to eCommerce now.
Which is why I made some predictions for the 2020 holiday shopping season, so you can have time to plan all your campaigns and logistics in advance.
Some Predictions For 2020 Holiday Shopping Season
First of all, I would like you to be optimistic but realistic about the holiday sales in 2020.
Supply chains around the globe are under extreme pressure, shipping capacity has been limited, and the threat of a new pandemic wave is just around the corner.
However, there is no reason to stop preparing as well. There should be 2.05 billion digital buyers in the world this year, and many of them can't do anything other than buying stuff from their homes.
Many popular gifting categories will get a boost this holiday season, such as consumer electronics, health and beauty, fashion, video games, and more.
The ability to accurately forecast demand, balance the marketing mix and efficiently fill orders are the main ingredients to succeed in the 2020 holiday shopping season. Here are what you need to know:
An Unprecedented eCommerce Penetration Is Coming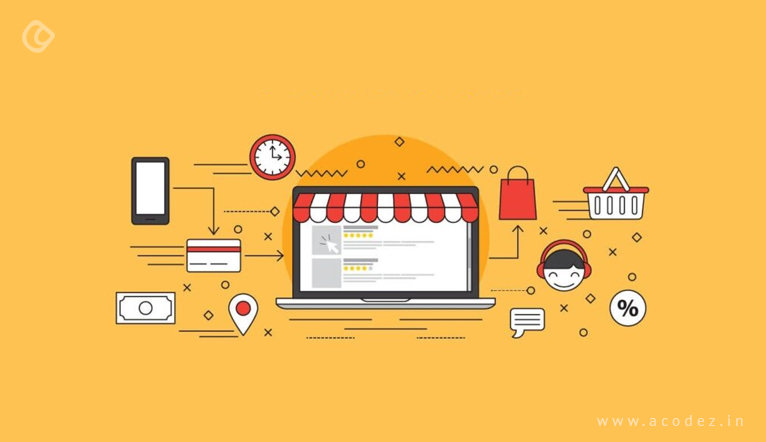 The digital transformation has accelerated in just a short few months, so a prediction that up to 30% of global retail sales will be digital isn't hard to believe.
Many retailers will have to abandon the brick and mortar model and transform to be more optimized for fulfillment and online selling.
This will push the share of digital shopping to a new high, with the obvious impact of unprecedented levels of digital traffics, orders, and messages.
This is something that you should prepare for by conducting load testing and traffic handling.
The other aspects of scale to take care of are the operation team, fulfillment capacity, and customer support to ensure that shoppers are satisfied.
Delivery Problem Is Anticipated
The volume of e-commerce packages is increasing and Covid-19 has combined to cause problems for all delivery services. And don't expect every problem to be resolved by December.
Instead, eCommerce delivery is likely to be relatively slow during the holiday season.
eCommerce retailers should track average delivery times and consider setting delivery dates earlier than usual for shipments to arrive in time for holiday dates.
Also, a relatively higher increase in returns is plausible because of the late delivery.
Click-and-collect Will Rise In Popularity
This year, due to the pandemic and curbside pick-up, click-and-collect sales would dominate last-minute shopping. Omnichannel retailers will be able to offer the speed and convenience of online shopping with a local pick-up.
This is important because delivery services can experience trouble during the holidays. For this reason, it is a good idea for eCommerce retailers to offer click-and-collect at the fulfillment warehouse of pop-up stores.
Stores Will Be Critical As Fulfillment Centers
Even with fewer shoppers going to physical stores, brick and mortar locations still are an important asset for contactless fulfillment. This is critical to extend your shopping window and relieve the pressure on delivery services.
Benefits for eCommerce companies are clear – mainly for margin improvement. The time of fulfilling orders is a critical aspect to enable more accurate demand forecasting.
Since abroad inventory may still be inaccessible and continual pandemic situations, avoiding shipping and fulfillment costs is a smart tactic.
So, how can you prepare for a store's fulfillment?
Have

store inventory visible via digital channels

in real-time.

Establish agile and flexible fulfillment options.

Segment customers based on their distance from the store.

Invite customers to use the fulfillment option rather than shipping.

Provide clear instructions and guidance to buyers.

Implement intelligent marketing locally.
As retailers shift from physical selling to new store capabilities, you can enhance the customer experience while reducing the operational costs.
Media Mix Will Continue To Prefer Personalization And Localization
It's no surprise that marketing budgets for companies would need to shrink somewhat. However, marketers will spend more on performance. Efficiency, attribution, and measurement will be necessary for a tighter marketing budget.
By purchasing ads strategically, brands can reach audiences on many channels and optimize towards buying decisions at low costs.
Planning a campaign with localization in mind is also important since you can measure return on ad spend through sales analysis and have a better targeting tactic to achieve revenue goals.
The holiday will be the real test for this approach as growth marketing takes place over traditional marketing. Segmenting the audience and targeting the right customers at the right time and location will be utterly important.
The beauty of media mix is that you can alter the digital spend throughout the holidays to react to the ever-changing market conditions and customer demands.
Plan early and be ready to shift the budget to higher performing channels. Repeat the process and you can aim to succeed.
eCommerce Ecosystem In 2020 Holiday Season
Both Big Four accounting firm Deloitte and market research firm Forrester, while predicting for holiday 2020, have agreed on one thing: This year, online shopping will explode.
Deloitte expects a rise in holiday sales between 1% to 1.5%, while Forrester sees online retail sales growing 18.5%.
These are great signs for the holiday shopping season. Consumers are staying inside, but they don't stop shopping. Let's see a preview of the eCommerce ecosystem in the 2020 holiday season to know what you need to do.
The Explosion Of Online Shopping
As mentioned in the beginning, online sales for retailers in popular gift categories will undoubtedly increase this season.
Health and beauty can grow up to 23%, consumer electronics rise 20%, fashion up 19% and apparel home furniture can increase by 16% by the end of the year.
On the other hand, in-store real performance won't see a good result – home furnishings off 15.2%, offline health & beauty sales down 8.2%, consumer electronics down 26.3%, while in-store fashion off by 33.7%.
With a good sign from the recent back-to-school season, we can have a positive expectation for the upcoming holidays. Consumer's savings rates are up dramatically, so they are likely to buy more too.
Many plan to purchase gifts online and send them to friends and family.
With fewer traveling, parties, and outside dining, we can expect more self-purchases toward home improvements and decorating. Consumers will look for new indoor, outdoor, and Christmas tree decorations.
Preparing your online store for that explosive eCommerce trend is, without a doubt, very beneficial. A study by Redpoint Global surveyed that 62% of adults plan to do all their holiday shopping through the web.
Consumer trends
This year, holiday shoppers will rely on eCommerce and also many buyers will also want to visit stores.
According to a Criteo's research on 14,000 retailers globally, online real sales were 17% up in the world and 30% higher in the US, compared to a pre-pandemic period of February.
Here are the consumer trends for the US buyers in this holiday season:
65% are ready and comfortable to shop in malls by October.

64% miss going to brick-and-mortar stores.

88% plan to purchase gifts online and send them
Required facemasks and social distancing may make the store experience feel different, but Black Friday 2020 can see many shoppers in stores already.
If you are a brand, think about how to get in front of shoppers who are ready for holiday deals.
eCommerce Holiday Marketing
More than ever, online and physical retailers are having trouble when it comes to cash management and growth.
In this tough economy, brands are facing decisions about how to get smart with operating costs and how to capitalize on this year's historic event.
In the 2020 holiday season, brands will increasingly lean on more ROI-intensive channels. A large amount of monthly revenue can come from SMS and email marketing, while ad spend is closely monitored for the best performance.
There is going to be a test on how business owners and marketers make decisions because a new level of competition will arise.
The new dynamic of ad platforms will require close attention to maximize return and avoid burning cash.
This year, brands will start marketing activities for holidays much earlier. A crowded marketplace means who comes first can stay in the customers' mind better.
Also, many customers are going to online shopping for the first time, so providing a different user experience for each generation of buyers is essential.
Meeting your customers where they are on the right channels with the right messages is the key to succeed in the 2020 eCommerce scene.
Retail Forecast And Predictions
Online shopping looks to be the highest of all time, and consumers are predicted to spend more than last year.
That said, there are challenges that online retailers will face, which is mostly about buyers not being able to physically experience the products.
This raises the question about the size, feel, and the quality of the items based on advertisements.
So, virtual reality will be a big trend this year, which gives customers the ability to place items in a real-life environment, try on products from home, and inspect details on the digital rendering of items.
These features are even more popular than user reviews and personalized recommendations based on a Vertebrae's survey.
Consumers can get overwhelmed by marketing during the holiday season, so brands should strike for the right balance of personalized communication at the level the buyers prefer.
When you do get them to the store, provide virtual tools like fit or sizing metric, showrooms, and online stylists.
The good old 'Free Shipping' method still outperforms many other promotions, so if you want a high click-through rate, try it out.
And as mentioned, using physical stores as fulfillment centers is super useful, so keeping stocked shelves physically and digitally is a priority for online businesses.
Some eCommerce Strategies To Be Successful In 2020 Holiday Season
The year 2020 has brought forth many changes in the eCommerce ecosystem, but having read so far, I'm sure we can all agree that a boom in holiday shopping is expected.
It is a good time to start preparing, so here are some amazing strategies to be successful in this year's holiday season.
Ensure The Best Customer Experience
Customers always crave for a personalized experience when shopping online. So is your store ready to deliver? It needs to have a solid infrastructure, industry-quality uptime, and useful third-party integrations.
First, take the time to evaluate your overall store experience. Your website should be where your brand comes to life and provide a unique experience.
If you have a holiday sale of different products, make sure to cross-sell and upsell items that complement the cart of visiting customers.
By using data points of individual customers (such as purchase histories, search, shopping cart), you can boost sales and help raise the conversion rate.
A huge traffic is coming, so test your site's infrastructure to see if it can handle a surge in visitors and transactions. Also, it should have a great site speed, with up-to-date integrations that don't slow down the site.
Secondly, update your merchandising strategy by analyzing each user's unique shopping behavior to deliver product recommendations and content that are relevant to them.
Capture consumer's attention with a robust merchandising strategy. Start by determining what holiday products you are going to sell. Next, consider how you will showcase them on the site.
Then, personalize the buyers' experience by tuning site search for each customer and creating a visual search interface for a better search process.
Thirdly, you should optimize the checkout page so buyers won't leave before completing the purchase. To do that, simplify the checkout to one page, enable guest checkout, and offer several payment options to consumers.
A quick tip: Enable multi-recipient features so buyers can send items to other addresses as gifts.
Optimize Selling, Shipping, And Fulfillment
Your eCommerce site isn't the only place to sell on holidays. You can consider many other channels, such as:
Social commerce

Online marketplaces

Offline or pop-up shops

Cross-border
Treat these sales destinations as you would on your eCommerce site and ensure a great buying experience which is as smooth as possible.
Pick up in-store will be a trend this year for shoppers who want to have the items soon. You know, gifting season.
And how about selling to international customers as well? The holiday spirit is not limited to any country. Businesses of all sizes can go global this year, as long as you have the right method.
The pandemic has made many shop online around the world, so start researching your faraway markets now. Make sure you have some payment options that are globally recognized, such as PayPal.
During the holiday season, your store is likely to experience a surge of orders. So you will need to determine how to handle shipping and fulfillment. If your in-house resources are not up to the task, consider outsourcing with third-party providers.
Also, dropshipping is a great option to test markets during holidays.
At a time when customers are likely to receive tons of boxes from different marketplaces, make your shipping more interesting by setting your company apart with a memorable packaging experience.
Use the unboxing experience to show your brand's characteristics.
Create Marketing And Promotions For The Holidays
Online merchants will have to adapt to meet many unexpected changes this year to sell products during the holiday season.
That is the story of marketing, which means sales should be specific to a certain holiday spirit during the pandemic.
Consider free shipping and plan for holiday giveaways or contests. These can be done on your website, utilized by social media tools.
Not only are you promoting specific holiday products and deals, but you are also engaging with customers through this method.
When you have buyers, start having a rewards or loyalty program.
Keeping a constant amount of content is an essential part of the marketing strategy for the holiday season. This can be done on blog posts, social media channels, video content, etc.
For the fun spirit, send holiday emails and SMS to connect with the customers on a new level of personalization.
It will be more important than ever to make sure your landing pages are top-notch during the holiday season.
These pages will be directed from content, emails, and advertisements – which are the gateways to purchasing your products. It is vital to have your landing pages' designs and layouts appealing, as well as easy to navigate.
Level Up The Customer Support
A crashed website is a nightmare on the holidays. Now is the time to make sure your eCommerce website has 24/7 global support, industry-leading uptime, and premium security features.
Also, prepare your team to handle any concerns and questions, as well as make information readily available.
Even if something goes wrong, remember that a positive support experience can lead to more loyal customers. Have support on email, phone, social media, and respond to all inquiries within 24 hours.
Take this chance to update contact information to your website and enhance the customers' trust. A FAQ page will provide quick answers and help your website's SEO too.
Feedback is also important, so make sure customers can leave a review easily.
Measure And Improve
Once you start running, it's time to measure the performance of your campaigns and promotion for constant improvement.
A few KPIs that you should keep an eye on are Sales, Conversion rate, Cart abandonment rate, Bounce rate, Mobile traffic, and Average order value.
Once you've had all the necessary data, adjust your efforts accordingly. If you see that customers are engaging more with a certain campaign, increase it.
If your site's traffic is mainly from a single source, plan to increase the traffic from other channels.
As the new year is approaching, so are new goals. Apply the mindset of this year's holiday season to evaluate your annual growth. Take note of the pros and cons, then set up for the next year's holiday.
The challenges may be different, but a future-proof plan will help you innovate and grow.
Conclusion
This year, the eCommerce ecosystem has changed dramatically and online businesses are looking forward to the holiday season more than ever.
Many new shoppers will go online looking for gifts, while retailers hope to make up for lost revenue and start a big new year.
Preparing your eCommerce store for the 2020's holiday season is not a small task, but many experts have predicted a positive trend in shopping. In a way, preparing for holiday selling is a great way to set up for whatever the next year brings your way.
So take my step-by-step approach to get ready, and who knows, maybe you are on your way to having the biggest revenue ever in this holiday season!
AUTHOR
Chance, marketing specialist at Avada Commerce – an e-commerce solution provider headquartered in Singapore. He is passionate about online business and has been working and contributing to this field for over two years. Chance loves to share his knowledge about eCommerce in the form of in-depth articles.
Acodez is a renowned name in the web development company India arena. We offer all kinds of web design and Mobile app development services to our clients using the latest technologies. We are also a leading digital marketing company providing SEO, SMM, SEM, Inbound marketing services, etc at affordable prices. For further information, please contact us.
Looking for a good team
for your next project?
Contact us and we'll give you a preliminary free consultation
on the web & mobile strategy that'd suit your needs best.