You know it! We know it! Repeat sales is an uphill battle.
This stands true for both new and old e-commerce brands. Whether you've been around for four months or four years, you need to approach both new and old customers with constant vigor.
What Is Repeat Purchase Rate?
We know that most of you can infer what this metric entails. After all, only a few things boost business morale in the same manner as learning about the first few purchases. But the sweet taste of victory will sucker punch you if you don't have a repeat purchase strategy at the ready.
Businesses succeed on repeat sales. You don't want to be a one-purchase wonder but build a lasting digital reputation. That's why the repeat purchase rate must be a top KPI for any e-commerce marketer. This marker measures the percentage of buyers who return to purchase your offerings again and again.
Only after you start churning and subsequently calculating the repeat purchase rate can your brand paint a clearer picture of its customer base and whether your marketing strategies are encouraging buyer loyalty.
Which brings us to the next part!
How to Calculate Repeat Sales?
Do visual cues and simple equations work better for you? If yes, then you are in luck today! Know how to calculate the repeat purchase rate with the help of the following equation:
Looks simple enough? It is! Remember that your repeat sales rate calculated with this equation's help can widely differ based on your product category. Therefore, what you consider a sound or lousy repeat sales number must be gauged accordingly.
However, if you want a yardstick, a ballpark range, then any repeat sales rate within the range of 20% to 40% is ideal.
For instance, say you are an e-commerce shoe brand selling bespoke products to 5000 customers in your CRM. It has been a good year for sales on paper, but you notice that only 500 out of 5000 customers have ever returned to buy from your site again.
Here your repeat sales rate comes out to 10%, which is relatively low. It's definitely time to convince previous buyers to purchase more bespoke shoes from your web portal.
How to Maximize Repeat Sales for E-Commerce Companies?
Not satisfied with the repeat sales percentage you got this year? We've got you covered. Read up on the following strategies expert e-commerce marketers swear by can improve your online brand's repeat business.
Start with Creating a Customer Profile
Let's understand this; your customers are the key to your business and revenue. However, how do you segregate your buyers? The question here is simple, how well can you define your buyers?
When it comes to improving B2B eCommerce revenue, customer profiling has been the most successful method. Segregating your customer by their purchase history allows you to profile them based on their requirements.
This way, your business can formulate outreach tactics and curate campaigns. Keeping tabs on customers via profiling helps ascertain the cost of retaining and acquiring them. With such an upper hand in operations, you can also chalk out revenue potential from different customers.
Customer profiling can be broadly classified into two categories:
New Customer – For new customers or first-time buyers of your platform, you can create an Ideal Customer Profile (ICP). With a precise profile of your new customers, you can easily identify brands and products that will be the best match for your target buyer persona.

Get smart by identifying your potential customer's business or technical needs, and start with the next step, curating messages. With a profiled and segregated approach to your customers, your business can easily curate marketing messages with a personalized appeal. 
Repeat Customer – Stats highlighted from research by Harvard Business School states that "increasing customer

retention rates by 5% increases profits by 25% to 95%.

"

We couldn't agree more! Knowing your existing customers is like having a complete idea of their purchase. When you have precise details on your existing customers' likes, tastes, and preferences, creating profiles centered on CLV (Customer Lifetime Value) and NPV (Net Promoter Score) becomes easier. 
Keeping such records on repeated purchases helps eCommerce businesses to identify the pain points better. Once you have your pain points clear, minimizing the churn and increasing revenues gets easier.
Create Loyalty by Incentivizing Repeat Purchases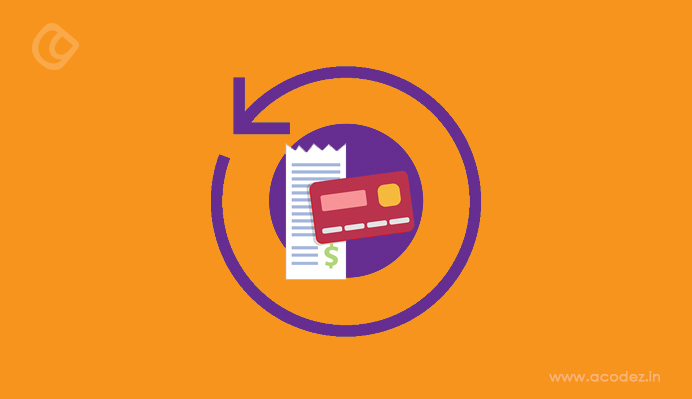 You didn't incentivize customers to choose your brand over a competitor's first time around? Do it this time to drive repeat purchases. Rewarding repeat sales is a great way to create loyalty and enhance your brand's image.
You can also do this the very first time they visit your portal by offering them cash coupons or other deals if they shop with you again within say, the next six months or one year. Offering customers a point-based digital loyalty card can also boost your repeat sales rates.
Create a Hygienic Email List
You will need this for sending periodically targeted emails to power repeat sales. Automated email marketing remains one of the top ways to reach potentials and enhance conversions. But, none of this works if you don't have a hygienic customer email list and a potent CRM organizing and segmenting all those contacts.
Remember, even though several automated email marketing software are highly cost-effective, it does have a price. Therefore, every email that grabs your lead or customer's attention must be carefully drafted.
If subscribers find your communication irrelevant or sent at the wrong time, you will see a decline in engagement along with a spike in opt-outs.
Personalize Your Communication
Email personalization goes way beyond addressing a customer by their first name. Customizing an email sales pitch evolves as you interact more and more with your repeat customers. Learning and incorporating your customer preferences to acquire new buyers is also critical.
Here are two ways in which you can start your personalized email marketing drive:
Customize Product Recommendations – Use data and AI applications to base product recommendations along the lines of what your other customers have been looking for on your website. By digitally shadowing your returning customers, you can throw up suggestions from the same categories to all website visitors.
Personalize Emailing Timelines – Different segments of customers check their emails at different times. Therefore, email-send-time optimization is critical for improving repeat sales. There is no point in introducing a flash sale in the middle of a workday, or selling bridal footwear when the wedding season is off.
Lastly, do not forget to include a Call to Action or CTA in your email communication. With the help of a CTA, you prompt the lead about the next step they can take after reading the email. You don't want a customer reading your email and saying, what now!
CTA must create a sense of urgency, regardless of whether it reaches a one-time or a repeat customer.
Be Available for Your Customers Across Platforms
The e-retail business runs on a great deal of trust as the seller never physically meets the buyer. To enhance customer trust and boost repeat sales, offer exceptional support to anybody who comes knocking at your virtual door.
Answer all questions, complaints on every possible portal you use to engage with customers. Excellent customer service is a massive differentiator for e-commerce companies. You can stay far ahead of the competition even if your product is nothing different from your rivals, but the after-sales service is.
Therefore, put systems in place to track how good indeed your customer service is. Do you know that 80% of brands believe they offer exceptional after-sales service? But only 8% of their buyers believed they delivered good customer service.
Sell Not the Product But What the Product Can Do
There was a time when limited products ruled the market, and there was a dearth of alternatives. Those days are long gone! The modern customer is spoilt for choice because they have an abundance of options.
And, if you go about pushing your product without attaching its experience, you can bid adieu to high repeat sales.
Assume that nobody wants your product! It sounds abrupt, but thinking like this will allow you to craft experiences around how to sell more than what to sell.
Use the Power of Retargeting
Previously, abandoned cart emails were one of the biggest threats to eCommerce platforms. Here are some mind-blowing stats:
Desktop – On average, 73.07% of desktop users abandoned their shopping carts.

Tablet – Over 80.74% of average tablet users abandoned their shopping carts.

Mobile – Mobile users highlighted a total of 85.65% abandonment rate on an average.
Looking at the stats, it's sure that eCommerce store owners are bound to feel that cart abandonment rates are their biggest hurdle.
However, what if we told you that things are different?
Abandoned cart data allows eCommerce store owners a unique chance at re-targeting. The process of retargeting is a way to reach back to the owners of abandoned carts. Store owners can use such data to send retargeting emails to those buyers. You can send abandonment emails to remind them to continue their shopping.
However, that's not it; you can also spice up the emails by adding a bit of personalization. Throwing in specific discounts, adding incentives, and free shipping costs might help leverage the situation. This strategy works effectively in recalling lost customers to a greater extent.
Interestingly, you can also use retargeting as an opportunity to cross-sell your products. How? Just add images of the items that your customer was eyeing on!
Don't Push Sponsored Ads Early-On
As an e-commerce brand, you already know your customers are online, which means it is easy to hit them with ads across digital mediums. Avoid that, especially Facebook ads, during the start of your online store.
Not investing in ads does not mean you should not market your product(s). Try alternatives for reaching out to your target audience like influencer marketing, email marketing, etc.
Once you start seeing a steady stream of store traffic flocking in, you can invest more resources on enhancing the user interface and sponsoring ads on Facebook for driving even more traffic.
Search engines and Facebook ads are a great way of generating traffic that you can nurture and convert into repeat customers over time, but not right at the beginning of operations.
Offer a Seamless UI, Delivery, and Payment Experience
This strategy works wonders for repeat business. Your e-commerce business is pretty much a storefront, and it must not only look enticing but should also be easy to interact with.
Make browsing fun, provide endless scrolling rather than having to click to go to different pages for checking out product catalogs, offer overnight delivery schedules, and manage logistics so that you deliver products when promised.
Furthermore, ensure you integrate your website with an exceptional payment gateway – one that provides zero downtime. No customer wants to enter all their sensitive credit card details and then have the money deducted from their account, only to receive a message saying their transaction failed.
Also, ensure that the customer does not have to fill out a tedious form before making a purchase, and if it is a repeat buyer, present them with pre-filled out information at checkout. All of this reduces friction and enhances the overall shopping experience. Simplifying your first-timers' shopping experience is a colossal factor in generating repeat business.
Remarket with User Generated Content
Nobody markets products better than verified customers. And, if you already have a few fans of your offerings, they ought to be sharing it on social media or your website's review section.
Tap into this user-generated content and reshare or re-pin their stories that feature your products on your social media handles, blog site, and web portal.
Don't have a social media handle? Create one right this instant! It is a great medium to interact with your potential customers and convert them.
Sure, this works well for B2C enterprises, but even various B2B companies similar to the likes of Alibaba.com or Indiamart.com stand to benefit from re-posting user-generated content on their blog pages, websites, and social media handles.
A customer posting positive feedback is like a testimonial that can generate buzz around your brand.
Over to You
As they say, the devil is in the details! Repeat sales are ultimately about catching mysterious and nuanced elements hidden in all the strategies listed above. Consider them a starting point for consistent engagement that leads to generating repeat purchases.
And, don't forget to figure out which of these tips works best with your customer base so that you can build a more comprehensive retention plan to enhance your brand's scalability.
Author Bio:
This post is written by Rohan Mendiratta. He helps marketers with building an engaged audience and increasing their sales via SendX.
Acodez is a renowned web development company and web application development company in India. We offer all kinds of web design and Mobile app development services to our clients using the latest technologies. We are also a leading digital marketing company providing SEO, SMM, SEM, Inbound marketing services, etc at affordable prices. For further information, please contact us.
Looking for a good team
for your next project?
Contact us and we'll give you a preliminary free consultation
on the web & mobile strategy that'd suit your needs best.