One of the most important steps that count when you are trying to drive traffic and sales to your e-commerce store it the search engine optimization (SEO).
On-page SEO is the main and critical factor that you need to take into consideration when doing this. There are a number of articles across the web that take you through e-commerce SEO strategies. This could get confusing.
To make it easier for you, we decided to offer you with the e-commerce SEO checklist, which comprises only the important tips.
It is important that you create some really important e-commerce SEO strategies before you move on.
You can start with the basic factors and then build the foundation for your e-commerce SEO. There are a number of websites that come with a weak foundation as they focus only on today and happen to indulge in the forbidden SEO techniques. Below is our e-commerce SEO checklist to make the process easier for you.
Is Your Design Mobile-Friendly?
Now, it is the time when we need to think of designing our site in terms of the factors: responsiveness and mobile-readiness. A number of people, these days, prefer to use their mobile phones to access the web. This means that most of your traffic would be coming from mobile devices.
So this means you need to make sure that your site is responsive, mobile-friendly. Search engines happen to notice such sites and rank these better. Users prefer such sites as they believe they could enjoy a seamless user experience, with better traffic and user experience.
Have You Installed an SSL Certificate?
This is the next most important point in your checklist. Ensure that you have an SSL certificate installed for your website. This helps to add security to your website. This would prevent any sensitive or confidential data (including the user's contact and payment details) from being hacked. It would be encrypted while sending across the web. SSL SEO is an important thing you should be taken care of.
When there is an element of trust, customers decide to make a purchase and pay online. This comes when you have the SSL certificate installed to protect the privacy of their details. The SSL certificate adds to Google's ranking factor as well.
How Quickly Does Your Site Load?
Have you checked your websites loading speed? It is found that around 40% of users happen to abandon a site, which takes more than 2 seconds to load. When it comes to e-commerce sites, it is observed that over 75% of the visitors don't come back when the site had loading problems. In such instances, again, the search engines take note of the performance rate and make sure such sites do not rank in the top search results.
Google Analytics and Google Webmaster Account
Another important point in our e-commerce SEO checklist is to set up Google Analytics and Google webmaster account. The Analytics part is important as it will help you to analyze user engagement on your site. This will help you to understand further what will prompt them to engage with you and further help with improvements. With the Webmaster account, you can track how well your site performs and then optimize the visibility as needed.
Have You Created a Sitemap?
It is important that you set up a sitemap and ensure that it is submitted to the search engines, such as Google and Bing. This sitemap is usually a file, containing information with regard to pages, videos as well as other files on your site and the relationship between each of these.
It is from these sitemaps that URLs will understand more about crawling.
Conversion Tracking Metrics
It is ideal to set up conversion tracking metrics, such as enhanced e-commerce, which will give you detailed insights into shopping activity, page views, completed transactions, merchandising metrics, and more. It will help you to create an e-commerce strategy to improve the shopping funnel and conversion rates.
Know Your Competitors and Target Audiences
In order to be successful at your site's SEO, it is necessary that you have a clear understanding of your industry, products and the audiences. With this, you will be able to conduct research and create an improved and effective e-commerce SEO plan.
What you can do is build buyer personas which will list out the demographics and behavior patterns of your audiences. This will also help you with keyword research while also determining the content type that your audiences want to consume.
When you have a clear understanding of what your user needs, then you can create an SEO strategy, which will help you to offer them a seamless experience as they need.
Undoubtedly, you must have finished conducting your keyword research. Haven't you?
One of the most crucial aspects of any e-commerce SEO checklist is keyword research. When you have all the necessary details, you can conduct keyword research to drive potential buyers. If they are satisfied, this will get you ahead of the competition. With a keyword strategy that works, you will be guided through SEO, content creation and paid marketing strategy.
With a great SEO plan, you have head keywords and long-tail keywords that will help with conversions. You can split your SEO efforts across high-density, low competition, high-competition, and narrower keywords.
The best way to connect with your target audiences is by searching for related keywords and their variations within top searches in your industry. When you conduct competitor keyword analysis, you can understand where they get all their traffic from. This will help you to identify the opportunities that will bring traffic to your site as well.
On-Site Optimization
This is one of the main aspects of your websites – performing on-site optimization for your e-commerce site.
Meta descriptions for pages of your e-commerce site: homepage, category and product pages
A meta description should comprise around 155 characters of text, which will be embedded within the HTML code. This meta description usually carries a summary of the page's content. This makes it easier for search engines to understand the content. It is important to optimize this meta description. It is a vital part of on-page SEO. This will ensure that it has been done for the important pages of the site and comprises the primary keywords in the meta title, page, and description.
URL Optimization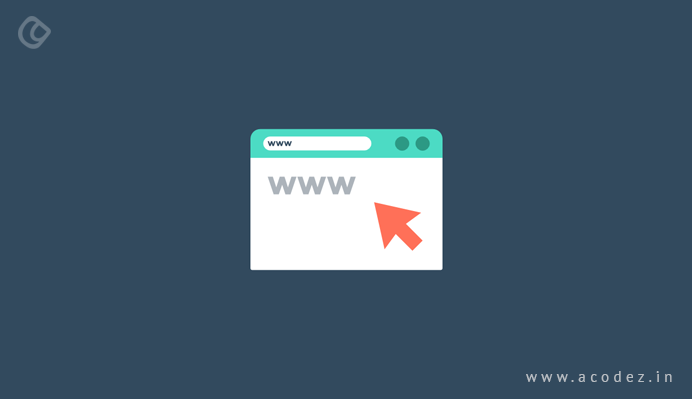 It is important to create an SEO-friendly URL. It should be short and comprise primary keywords. These URLs should follow a logical and consistent structure across.
Product Pages Should Have Content
Have you added content to your product pages? If not, start adding some content, such as product name, descriptions, and images. You would have noticed that pages with 300 words or more always rank better.
Category Pages Should not be Missed
Category page breathes life into your website. These pages provide an opportunity to drive traffic to your site. With a banner copy and optimized SEO descriptions, users will be driven to your pages.
Have you thought of creating a blog content calendar?
Most of the time, it is noted that blog posts with good and relevant content are capable of driving audience attention, thereby helping to convert these people into buyers. Moreover, these intend to educate their audiences and support the SEO goals of their audiences. To create a blog content calendar, which has consistent timelines for publishing and content that your audiences will prefer.
Internal Linking?
If you haven't, you should. With more content being introduced to your site, it is necessary that the content that runs from one page to another seems to have a connection with the other. This would better help the search engines and crawlers to comprehend your website.
The intent is to ensure that the users spend more time on your site and its pages.
Add Schema Mark Up to All Pages
If you haven't, then you need to. Scheme Markup comprises of code that is added to your website, which will help search engines to return results that are helpful to the audiences. With this, rich snippets can be found in the SERPs, with additional information about photos, reviews, and prices.
Image Alt Tag Optimization
You might have observed that with images, user engagement increases. You can add alt tags to your images to help search engines understand what each image is about, which will help to display the image in the search engine results.
Optimize Your Revenue and Sales to Increase Turnover
We all aim to improve the conversion rate. You can always work on improving as there are a number of options always available. Some of those are listed below:
Improving product pages
Optimizing price
Using e-commerce personalization
Optimizing for mobile
Flash sales
Reducing cart abandonment
Guest posts
Customer reviews and feedbacks
Acodez is a leading eCommerce development company in India. We offer all kinds of web development and web design services as well. We are also a renowned digital marketing agency offering SEO, SMM, SMO services to boost your online business.
Looking for a good team
for your next project?
Contact us and we'll give you a preliminary free consultation
on the web & mobile strategy that'd suit your needs best.